Women can be dangerous when they like and they tend to do things that hurt people close to them. A screenshot of chats between a male and his friend left people in disbelief, they were astounded as they didn't believe their eyes. According to the male who was having a chat with his friend they met groups of girls and he was interested in one of them so he decided to ask for her details so that they can communicate on WatsApp.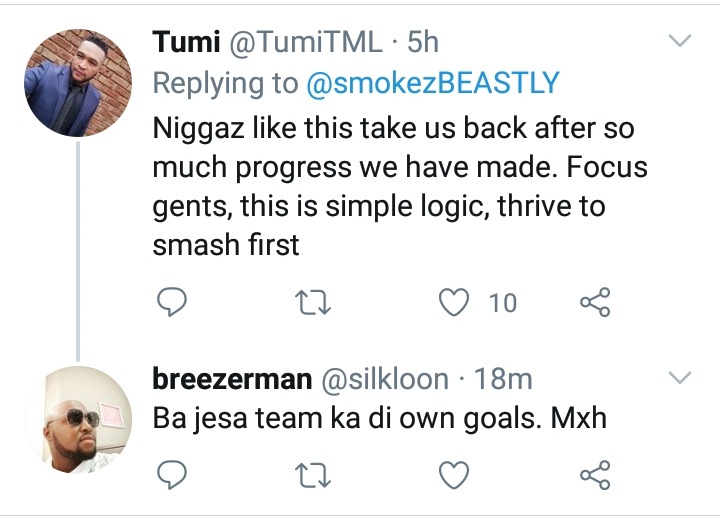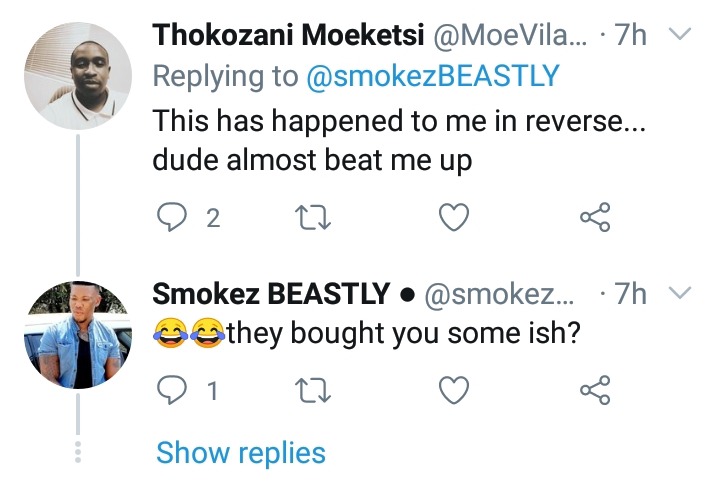 Screenshot cred: Twitter
The guy started to get more interested in that girl and he did what every guy/ man in his shoes would do. Men believe that when you love a woman you shouldn't hesitate to do everything for her because in that way she will realize that you're there for her and think about giving you a chance. Of course that man thought that he stood a chance against the girl he only met once at fourways and he was ready and willing to show her in every way that he meant business.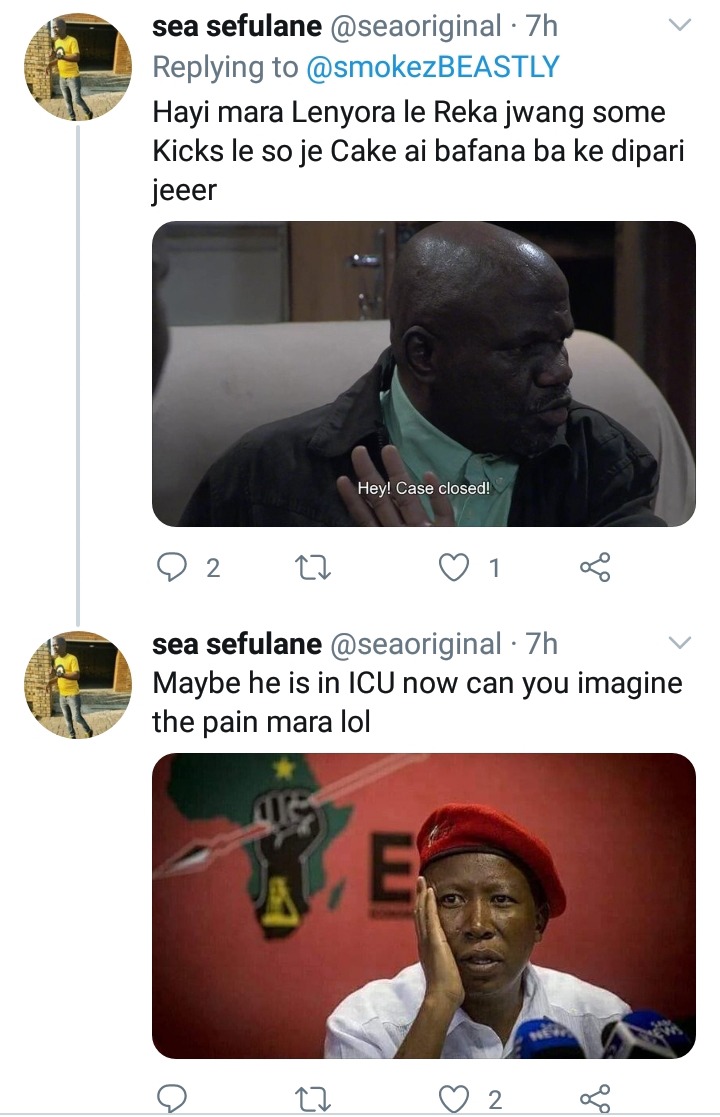 Screenshot cred: Twitter
On a random day the girl that he met at fourways decided to text him letting him know that it's her birthday. Obviously the guy was in love already and to play it cool he had to ask her about what she wanted for her birthday to at least be one of those making her day. The girl didn't waste any minute. She replied immediately that she wanted some sneakers she saw at the shop and liked. She even said that she liked them sneakers in black.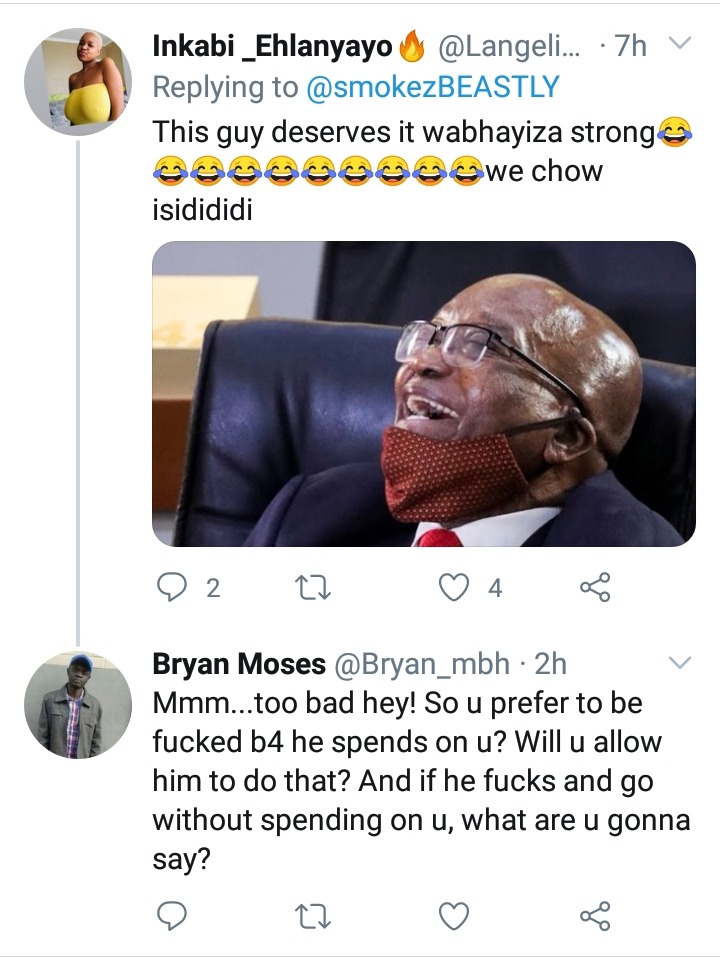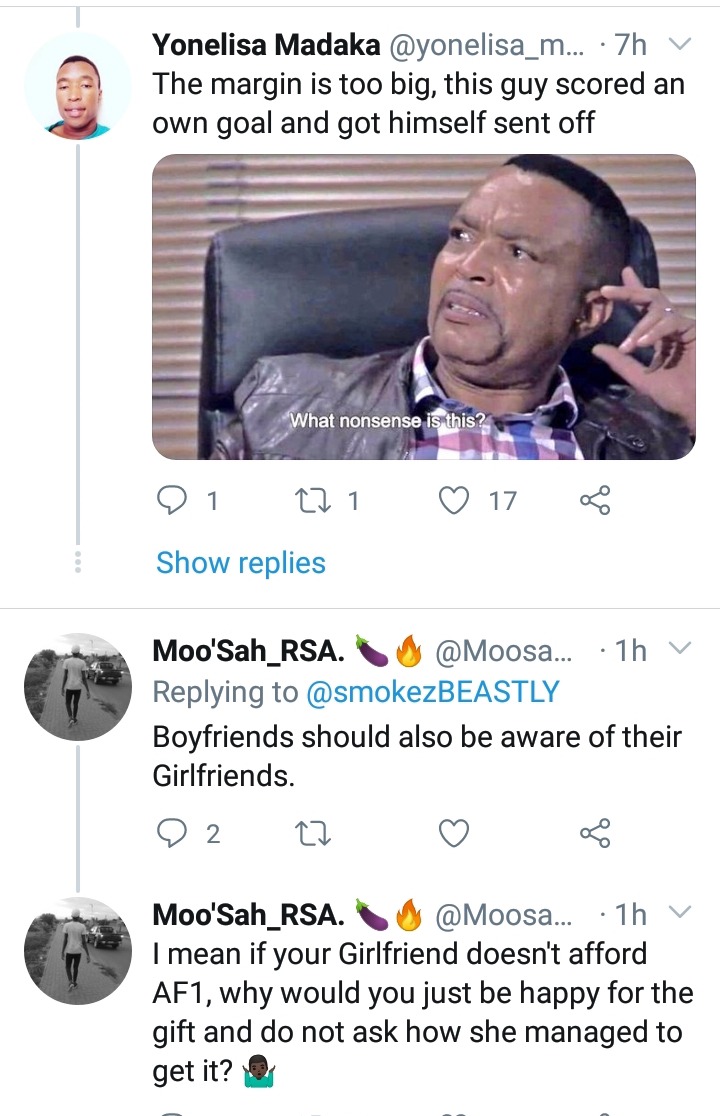 Screenshot cred: Twitter
With no hesitations, the guy saw it as the chance to show the girl that had stolen his heart how much she meant to him. He went shopping and bought those sneakers exactly like she had asked, and after paying for them he didn't waste any time. He went by the girl's place to give her the sneakers. You can tell by how he reacted to the girl's demands that he really devoted her. He placed her needs above his and it didn't matter to him.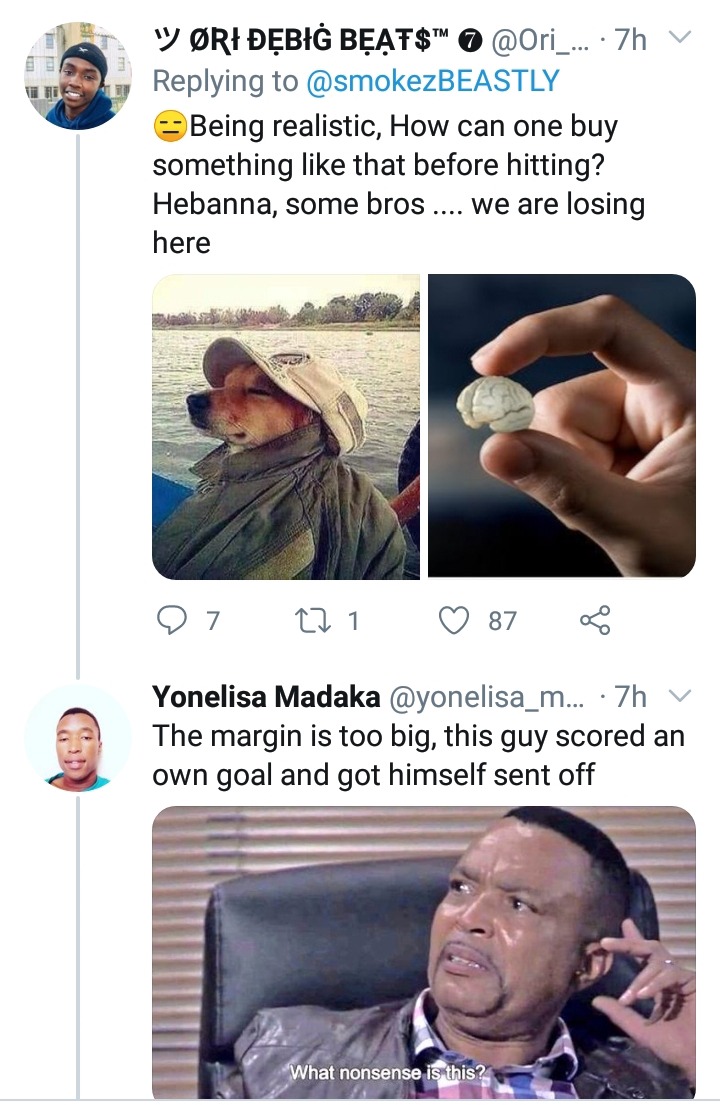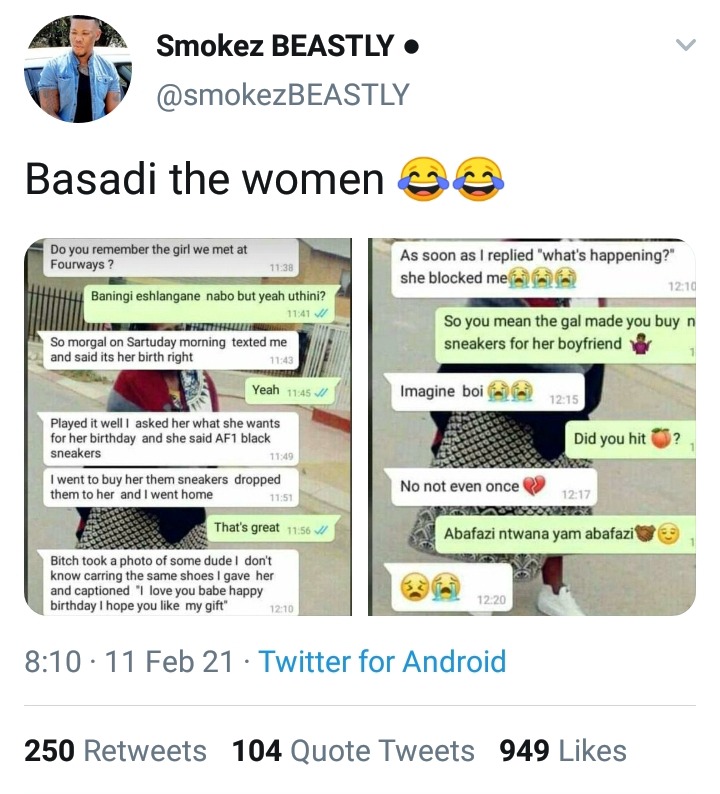 Screenshot cred: Twitter
What surprised him was when he got home, and on the girl status was a random guy carrying those sneakers that he had bought. It was captioned " Happy Birthday Babe i hope you liked the gift", he got confused because those were the same sneakers that he had bought for her. He confronted the girl and asked her what's going on and a minute later he was blocked. That's when he realized that the girl he had fallen for took her for granted and she didn't appreciate his efforts. When the screen shots got released a lot of men were angry at this guy for failing them.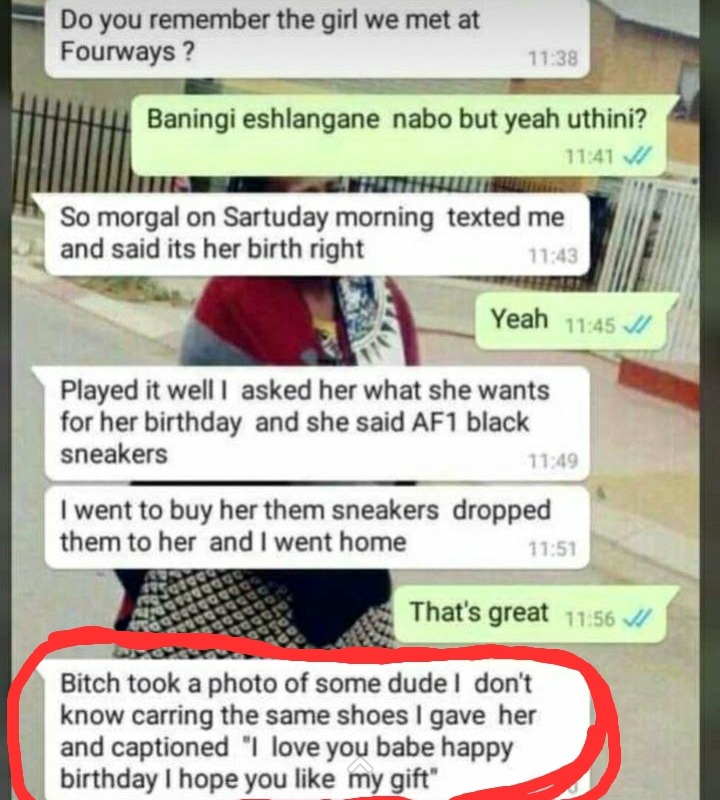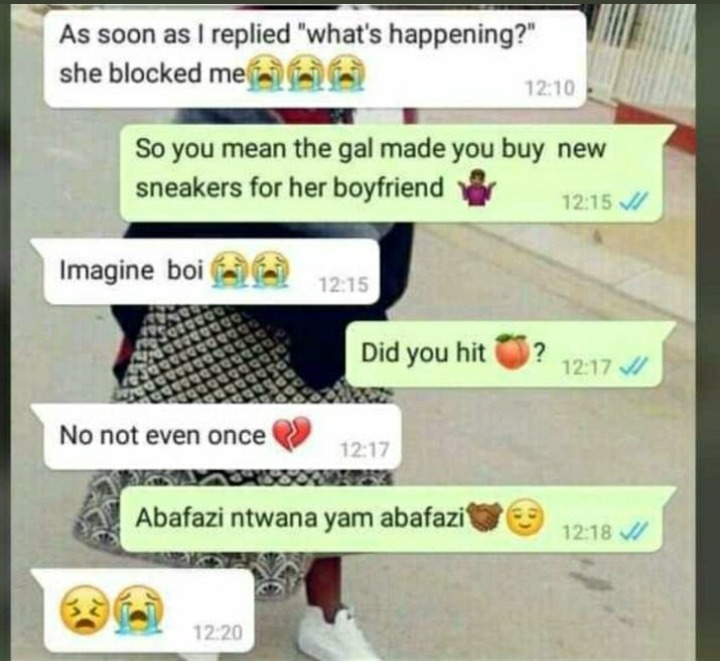 Screenshot cred: Twitter
Content created and supplied by: Perse05 (via Opera News )