As you know during this difficult period of lockdowns and everything that is happening, our cellphones should be our friends because that is where we meet. I had only one phone and it had everything, it complete my world and it hurts me so much to see it like that. At least it lasted for a period of 3 years, rubbish started to happen why my battery started to be filled I don't know is if air or what.
Now even the back cover is opening, it is like the battery is pregnant with another battery inside because when it is on charger it shows that the battery is 100% , but immediately when I unplug it the battery is at 75%. If I receive a call let's say 15 minutes talking, then now the battery is at 15%. The sad part it is the only phone that I have.
I have realised that it is important to always have a back up at all time, even in relationships things, at least have two relationships just in case the other one goes, and if both of them goes wrong, just know that the problem lies within you because it will be time to sit down and talk with your inner self.
My dear Tablet, my everything, my small world you left me without saying goodbye. I will get you another R10 battery on the streets maybe you can last for few weeks, until I get a fresh one.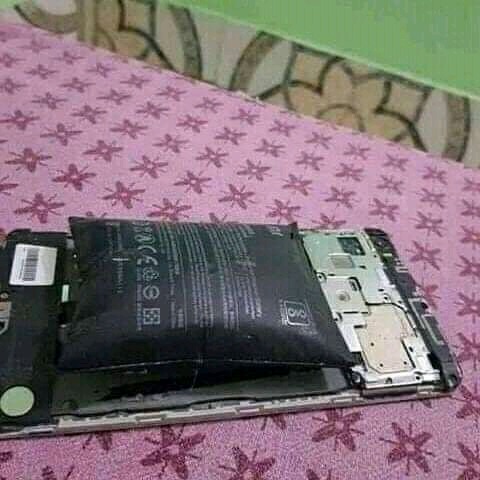 Congratulations 🎉🎊🎈🎀You have finally reached the end of this article. Thank you for your time, it means a lot to me. Do not forget to follow, like and share to show that you were here.
Content created and supplied by: TUMISOMAHLAELA (via Opera News )