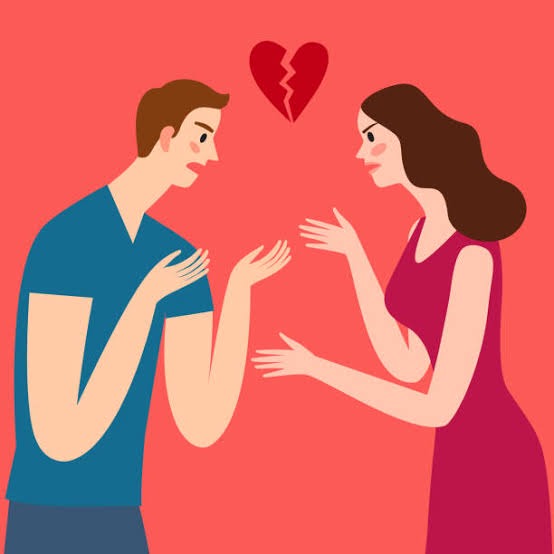 1. They forget important dates and events, such birthdays and anniversaries if they forget those important dates that means you're not as important to them.
2. They can comfortably spend the day without talking to you. A relationship should be a give and take when you feel like you're giving too much of yourself to a person who's not deserving then it's a red flag.
3. They don't notice small changes in your appearance. If you have just done your hair or bought a new garment and they don't notice anything or some change then it means they don't even care to notice the smallest change in you.
4. Makes fun of your worries and doesn't take your fears seriously. Someone who loves you always wants you to be happy, they will protect you and calm you when you are distressed. If your partner makes fun of your anxiety and fears, then they do not really care much about your well being. You should be with someone who cares enough to protect you even from your own fears.
5. Makes you feel weird for having certain hobbies or interests. Everyone has hobbies and interests. You should respect your partner's interests, even hobbies and show that you are supportive of them and vice versa. If your partner is too critical and opposes your hobbies and ridicules your interests, that is a sign that you are with someone who does not have common interests with you and who isn't really supportive in a way that a partner should be.
6. They often criticize your ideas and behavior. If you often find yourself afraid of talking about your true emotions and ideas because of fear that you will be insulted and critisized, then that is a red flag that this person does not love you for who you are. You should be in a relationship where you can think freely and express yourself honestly.
7. They make everything look like it's your fault and rarely apologise for their mistakes. In a healthy relationship, if someone is at fault then they should take responsibility and own up to their mistakes. If your partner always blames you for everything they do and refuses to apologise for their mistakes then it might be that they do not care about how their actions hurts you or even care about you.
Content created and supplied by: Ocean_McQueen (via Opera News )