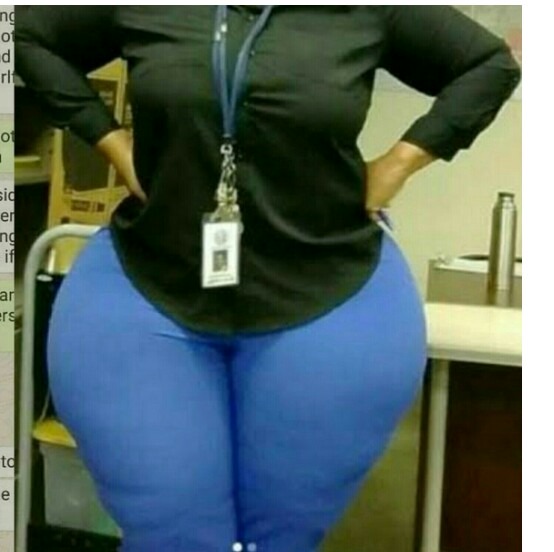 Please endeavor to observe all the instruction of government and that of our health care workers on coronavirus. Stay home and go out unless absolutely necessary. Also remember to wear your nose mask and use hand sanitizer regularly. Don't forget to maintain a feet social distancing while walking in the neighborhood.
Marriage is the most beautiful thing that can happen to two people who understand themselves and agree to come in a union. However no one deserves to be lured into it because it's something that last forever and comes with mutual agreement.
However, away from that, I think company owners and highly ranked person in a firm should separate their love life with work so it won't affect the overall general performance of the establishment.
This was in reaction to a whatsApp conversation between a boss lady and male worker which currently trending online. In the interaction shared on the Internet, it was understood that the beautiful lady is admiring him and want to take him to the alter.
However, it from what we saw on the screenshot chat, he seem to be skeptical about the whole thing judging that the young man may have someone else he loves when said "I understand you but I want you told bear with too. I just want us to be friends instead".
Nevertheless, she seems to have told him to watch out what she will tell her father if he doesn't accept the marriage offer.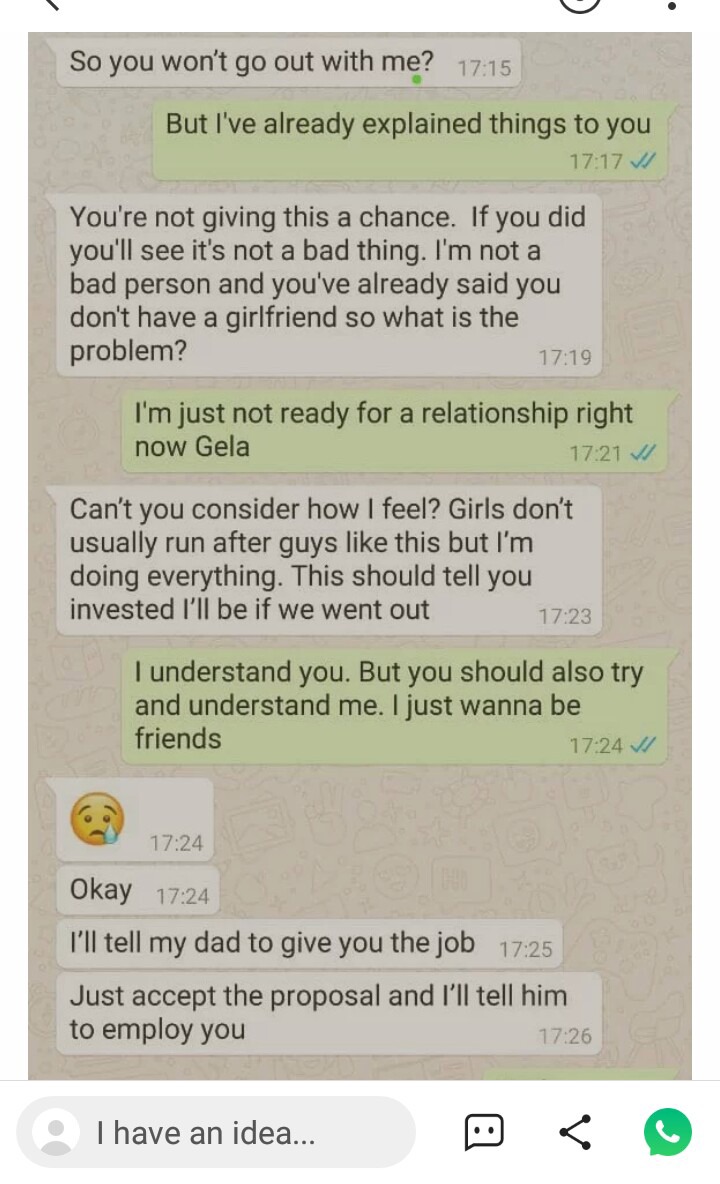 What's your take on this?
Feel free to share your views on the comment box.
Also don't forget to Like, Share and Follow for more update on Entertainment, Crime, Public Safety, Health, Education, Sports and all the Breaking News across South Africa and beyond.
Stay Safe
Content created and supplied by: [email protected] (via Opera News )