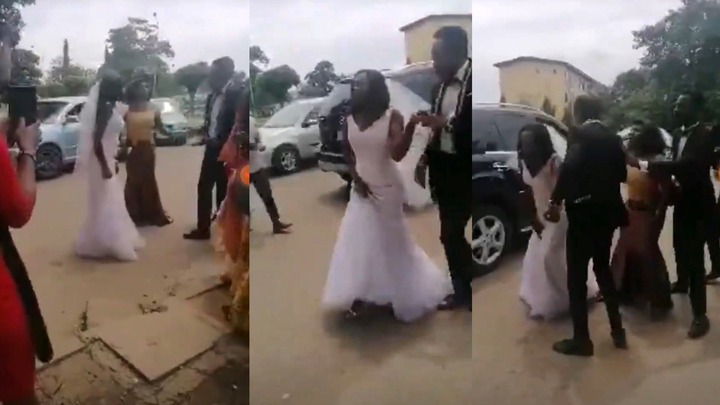 Friends! Friends! Friends! How many time did i repeat this? How long are we going to build Connection for years only to be broken in just a second!
A woman chose her best friend's wedding day to destroy their friendship! And not only di this act break a possible happy union, but it broke a woman who may never heal from this ordeal!
On her wedding day a bride found her bestfriend and her Soon to be husband in the toilet! She went crazy and started insulting her. 
With the "friend" acting all apologetic , but we all know that she is only sorry because she got caught and exposed! This scene seems to be taking place in the middle of the road causing chaos and bystanders watching on.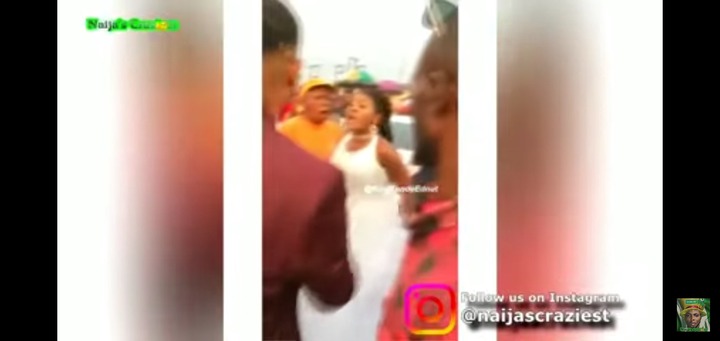 The Lady wearing Pink is the "friend" who betrayed the Bride! Watch the Video and comment on your thoughts. 
Do you think the bride could have dealt with this issue in a more civil manner?
Should the wedding continue?
Content created and supplied by: Whisky. (via Opera News )