Merelize Van Der Merwe, a South African hunter shot and killed a 17 years old Giraffe. This shooting was funded by her husband and was told that it was a Valentine's gift.
She has been hunting since she was five years old and wished that one day she will shoot an old giraffe. She tried all this while to find one, but others would get to it first, and she lost hope. Not only that, but she gave up her dream in the past two years and thought she has failed.
Her husband had arranged to take her to Sun City in celebration of Valentine's Day. Her friend contacted her and told her that she found the giraffe, she was filled with joy and let her husband know. He cancelled their plans for valentine and travelled overseas to locate the giraffe. He paid £1500 (R28 000) for the shoot, and she was overjoyed about this. She was over the moon with her present that her husband gave to her. Let's see her photos holding the heart of the giraffe in her hands.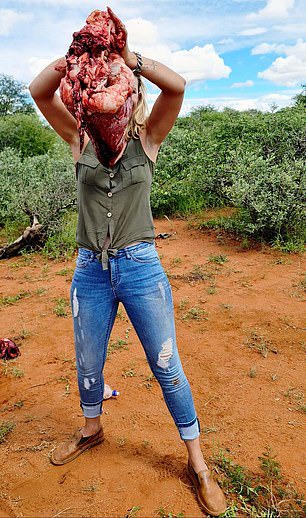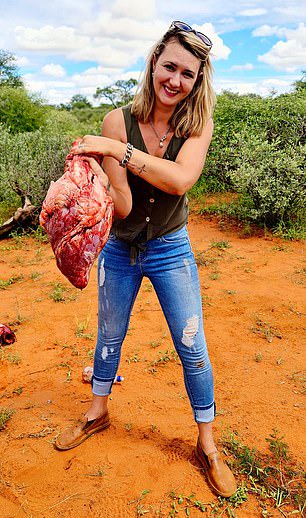 Some will say she is brave and some might think its gross, but according to her this is the best Valentine's gift she ever received.
Tell us your thoughts below. Like and share this story with friend across all social media platforms.
Source: https://www.dailymail.co.uk/news/article-9285959/amp/South-African-hunter-poses-giraffe-heart-calling-Valentines-gift.html?__twitter_impression=true
Content created and supplied by: INFO-NEWS (via Opera News )