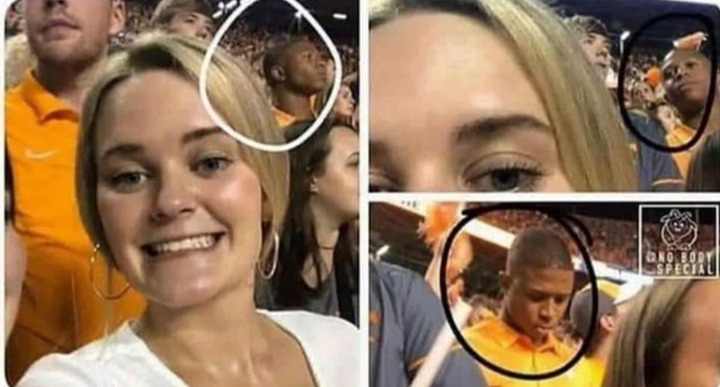 We are leaving in the times were man and woman are equal ,before millennium a woman place was in the kitchen and were not allowed to do many things.
That was not a good thing Because, in the work place important jobs were given only to ma,tilll this day is still happening but indirect.
A lady was taking a picture of herself while she was at the stadium at the back you can see a man minding his business am sure he did see the lady taking pictures.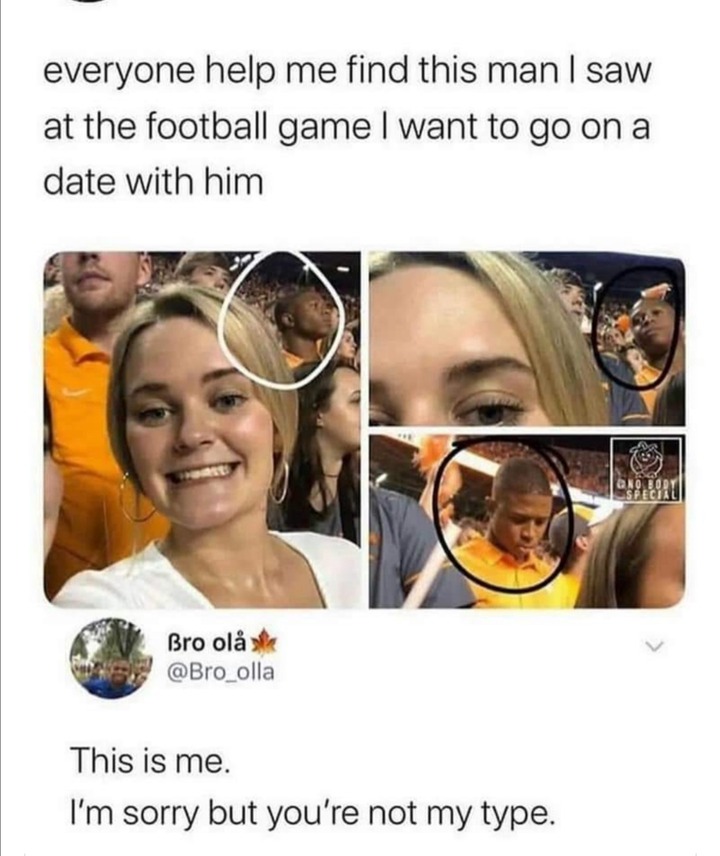 The lady white lady later posted the same picture asking if the is anyone who knows that a  guy because she wants to out on a date with him, and the guy later saw the post and responded by saying that the girl was not his type.
And the was mixed emotions some saying how can her age ask a guy ou, myy opinion I give it to the girl for trying her luck gone are those days when only guys can be the first to ask ladies ou,if you want something ladies you go after it.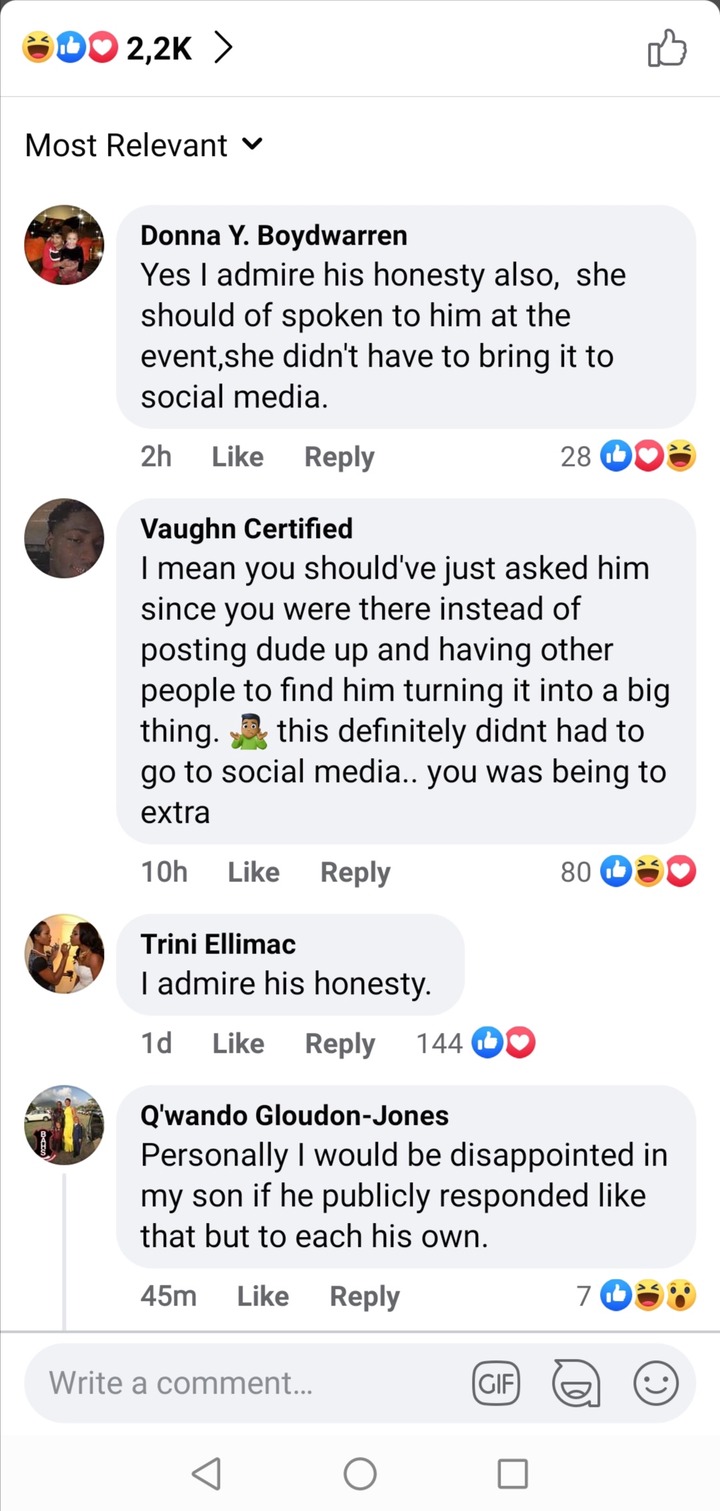 Content created and supplied by: Habolooo (via Opera News )