Although being commited in your own relationship seem to be hard for many individuals.
One mistake you should never attempt to do is to go and jump the fence of another man's marriage and get into a romantic relationship with a married woman.It has ended in tears for a lot of people over the years through many ways which the most common one is getting a beating.
Although getting a beating seems to the best way. There is more greater ways they can deal with you.For example take a look at what a man did when he found another man's yard at his wife's apartment.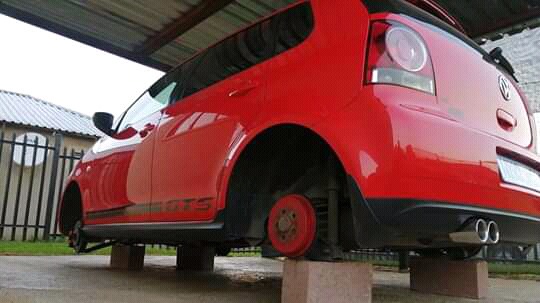 This is going to hit the man's pockets very hard for a new set of tyres is going to cost over R5000.Let this be a lesson to each an everyone if you as readers to stay as far as possible from married people because a lot can go wrong on your side should you get caught.
Share the article with your friends and family.
Source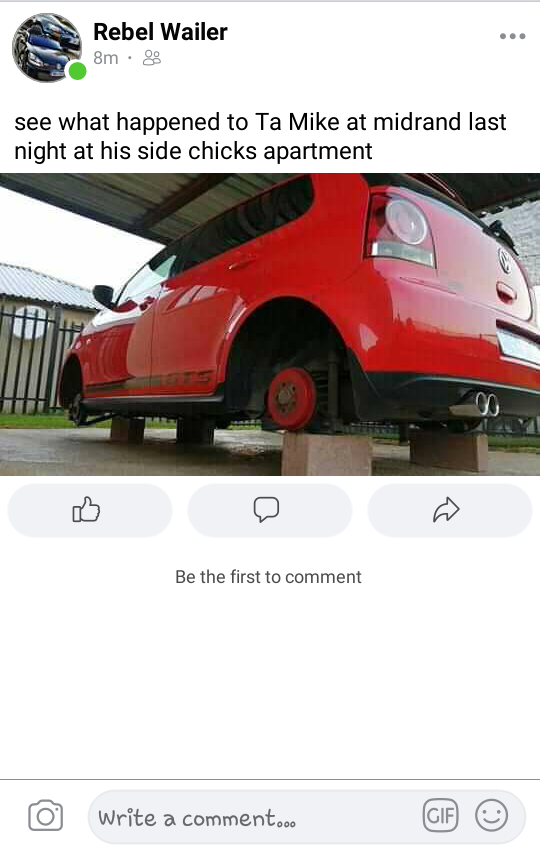 Content created and supplied by: Rebelwailerwrites (via Opera News )