https://www.facebook.com/1250010191/posts/10225329464124166/?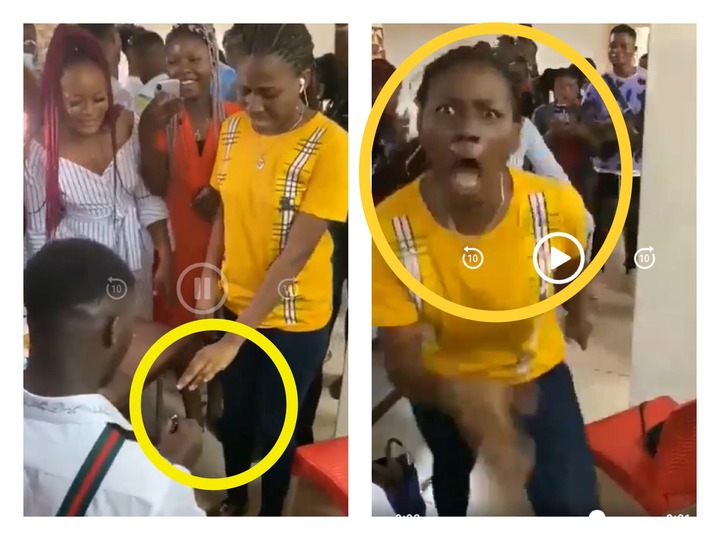 Proposing a hand in marriage to the woman of your dreams is every good man's wish; but what would you do if the woman you proposed to, lost her mind and went bananas a few seconds after you'd taken the knee?
Well, there has been a video of a man proposing to a woman that has been making rounds on Facebook.
On the video we see a man who is wearing a white shirt proposing to a woman wearing a yellow t-shirt and black pants. At first, the woman is ecstatic but then later becomes sceptical and then starts screaming her lungs out while pulling herself by her hair. She then lashes out at everyone who was in the room while speaking a languages that's foreign to South Africa.
No one really knows what's happening, but some believe that the woman's "spiritual husband" doesn't want her to take over.
Content created and supplied by: HolisticEye (via Opera News )