The western ways has become so popular that we even forget how we do things.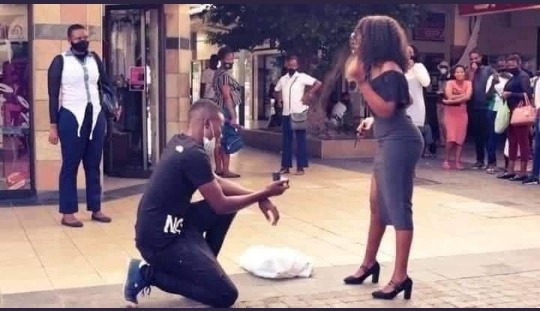 It is very important that when you are in a relationship, you must ensure that you are all on the same page to avoid disappointments. Relationships can be very tricky at times.
It looks like here the poor guy has been rejected in public for that matter. When you do things like this, you must k ow your story especially if you gann'a publicise it.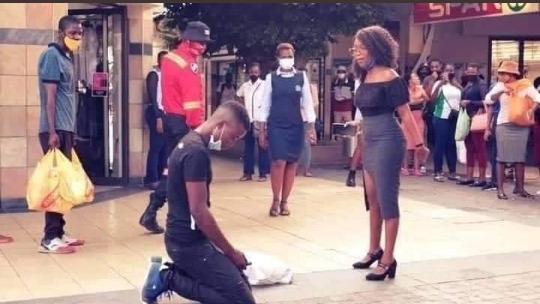 This guy is now devastated. By the look of things, the woman is the one who is incontrol of the relationship. The poor guy can't even face her. The guy must just leave it as it is. It could be a blessing in disguise.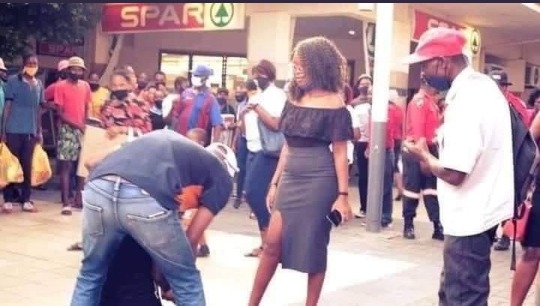 Simplicity is the way to go. Maybe if he kept it simlpe and did things the right way by just calling a meeting with the uncles and negotiated the lobola. This things of adopting other cultures, sometimes we take it too far.
Guys save yourself some embarrassment by ensuring that before you make public stunt, your house is in oder.
Content created and supplied by: Phukubjenthaa (via Opera News )