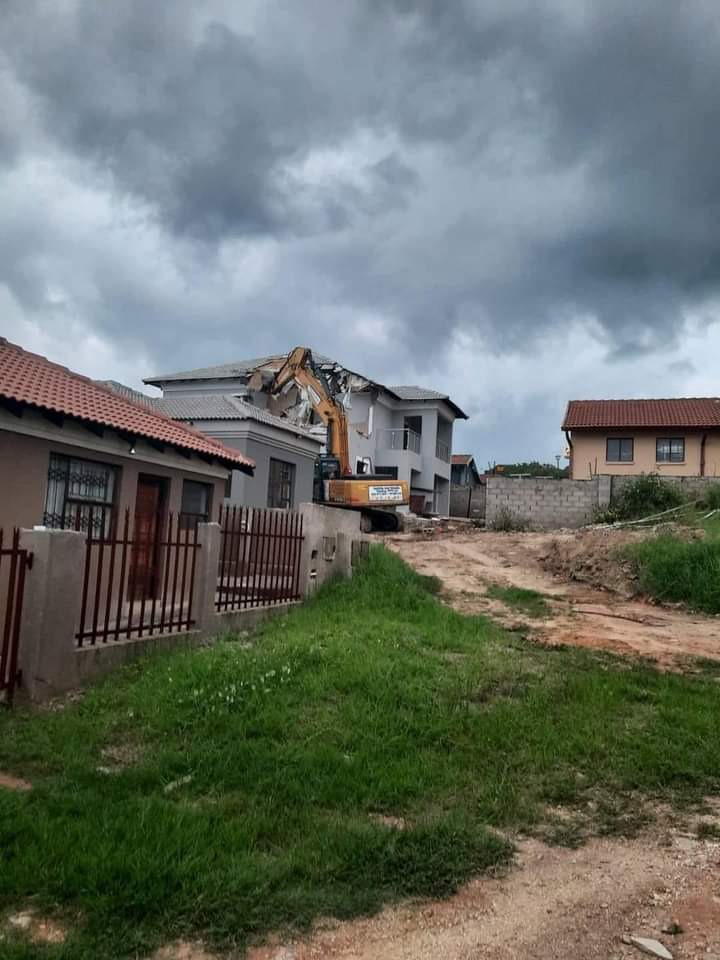 A business man called in an Excavator and TLB to demolish a house he built for his girlfriend after she broke up with him. Would you also do the same if it was you?
People must stop being parasites depending on males to survive.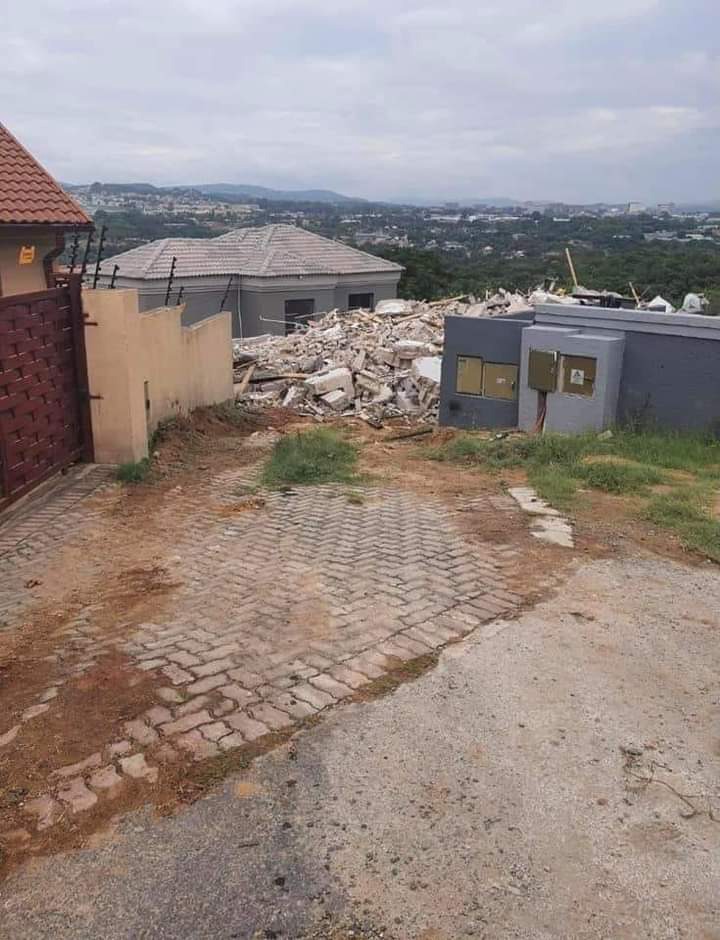 But i think its unfair especially if the lady had kids imagine the trauma of their home being destroyed.its not right.
Other ladies are lucky. They need to tell us the secret of how do they do or convince man to buy them cars, build houses, pay their university tuition fees? I wonder why did she decide to dump him? I applaud this guy for not killing this woman. Next time ladies accept the money not material things and don't tell him how you gonna spent his money.
Coronavirus Hotline Number: 0800 029 999 from 8am to 4pm, Monday to Friday. Help protect your loved ones by sharing this official South African government COVID-19 service with your family, friends and community. Send Hi to 0600 123 456 on WhatsApp. The NICD has another Clinician Hotline to improve #COVID19 communication and support for healthcare provider. Please like, share and comment on my articles and follow me for more updates.
Content created and supplied by: Lee-H (via Opera News )