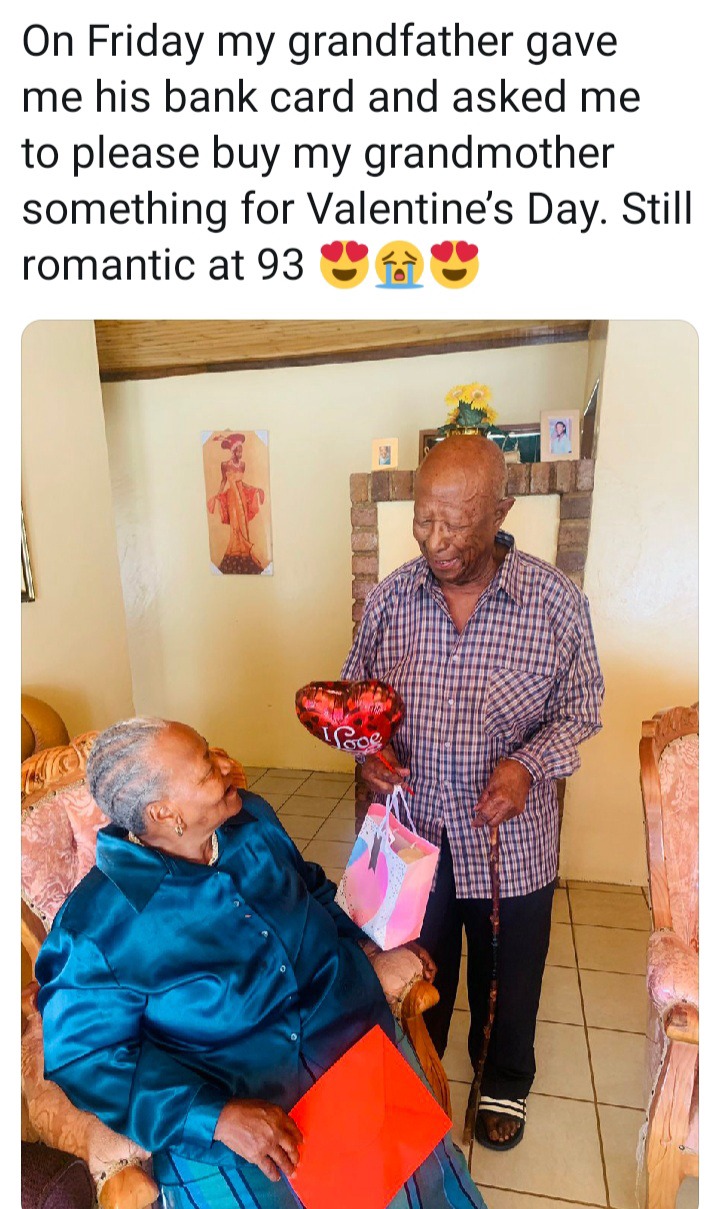 A photo of this beautiful couple who are somebody's grandparents has been circulating on social media right after this Grandfather wanted to do something special for with wife but he couldn't because of his old age and standing in the ques.
This Grandfather then decided to take his card and give it his granddaughter so that she can buy a present for her grandmother. This is so beautiful because it has good influence on the children's lives as they will grow up seeing their parents loving each other till the end as they promised.
Many boys are broken, they need someone like this, someone who can help them and show them the right path. People should learn to celebrate and shower their partners with love and respect and everything else will automatically fall into place.
This couple deserves to be celebrated, they deserve to be recognized because of the hardwork and patience they had on each other. Many couples break up and become their worst enemies and painfully enough, if they had children they then exchange their children in the parks like their some goods that are on sale.
Here's people's reaction on this matter.
Content created and supplied by: @Morgirl (via Opera News )