People like to play with a dangerous objects who really would have the courage to sleep on top of a cupboard knowing fully well that the result may not be good.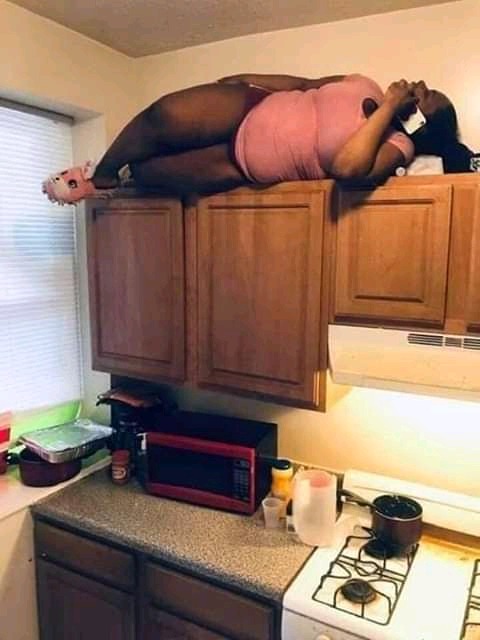 They are right when they say that our brains do not function in the same way, you may sometimes see that a person is older but his or her reason be like that of a young child who still needs to be monitored and guided.
Who have really thought of something like this there's no mature or person who is sensible enough to ride around on top of a cupboard knowingly that the results will not be good.
When you are older you can tell the difference between right and wrong or something dangerous and not to do.
It's only a child who still needs to be shown that there dangers in whatever things he tries to plays with not an adult .However, the woman did not really think about the many dangers that lay ahead of her, such as falling, being badly injured or even die on the spot.because when you look at the height from top to bottom is very long.
This woman did climbed on top of the cupboard and it was nice while relaxing there,but the result was not good at all because the cupboard just broke.we don't know what happened to her because she was nowhere to be seen on the Las pick were they are showing the cupboards pieces down.
It is important to stay away from things that may put your life in danger because we may find ourselves in danger because of deliberate negligence on our part.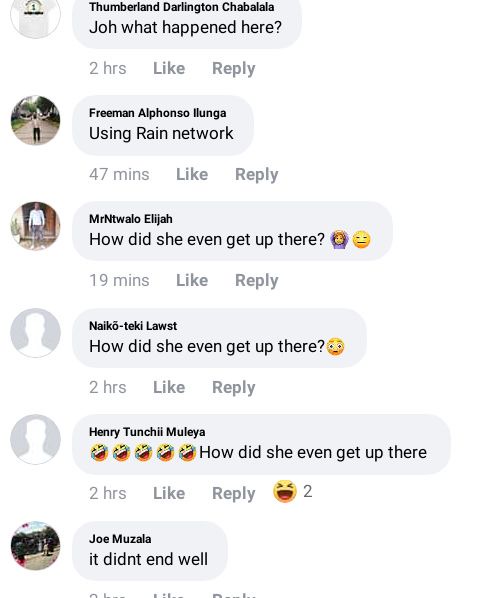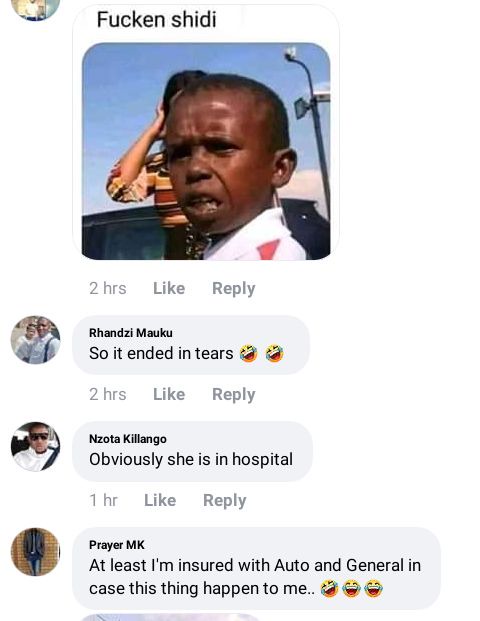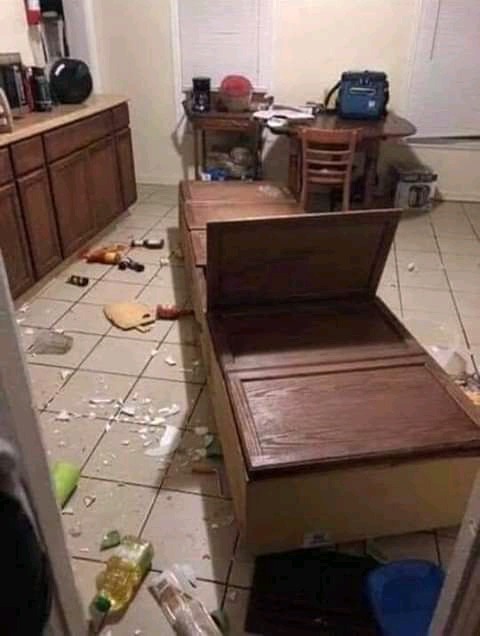 Content created and supplied by: Candylee (via Opera News )