THE bride proudly posed on her wedding day, with the groom on one side and her long-lost father on the other.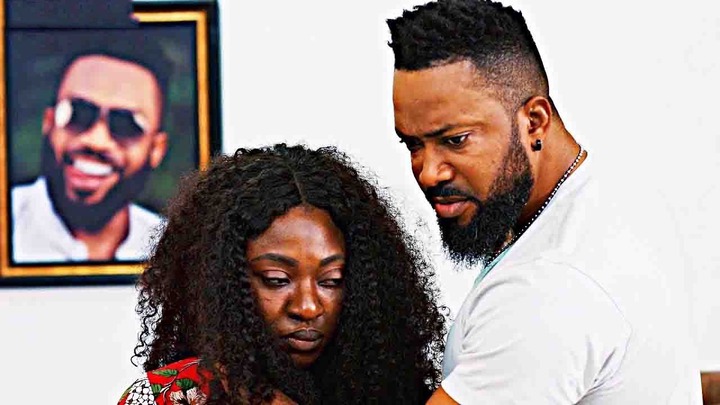 But, after seven years, Jane left her husband...for her FATHER.
Now the 36-year-old is riddled with shame over their incestuous affair.
But she confesses she couldn't stop herself falling madly in love with her dad, now 56, and having sex with him for two-and-a-half years.
Jane's story will shock the British people, but she has decided to speak out in order to help others who may find themselves in a similar disturbing situation – and to warn them not to get involved.
Jane – not her real name – must remain anonymous for the sake of her family's safety and because incest is illegal.
"Before this happened, if someone had told me they were in this type of relationship, I would have said they were sickos," she said, wiping away tears. But my emotions were raging and I couldn't keep them in check. I knew what we were doing was wrong, but I couldn't stop myself because my feelings for him were so strong.
"Our relationship was extremely intense, and the fact that it had to be kept secret added to the excitement. But it destroyed me, and I will be ashamed for the rest of my life. I'm hoping that others in my situation will realize this isn't a one-time occurrence. But I hope it also gives them the courage to ignore their emotions and not act on them as I did."
Jane first met her biological father when she was about 16 years old.
He had abandoned her and her mother when she was a baby.
Cherished Jane had a difficult childhood with her mother and stepfather.
When she was 11, her adolescent cousin gave her a photograph of her biological father.
Jane recalled, "My mother never mentioned him." I knew she wouldn't like it, so I hid it under my bed. I'd take it out, look at him, and beg him to come and save me. It was something I treasured. But Mum found it, and I've never seen it since."
Jane's relationship with her mother and stepfather had soured by the time she was 13 years old, and she was placed in care.
Three years later, she had left the children's home and was living in a bedsit when her cousin discovered where her real father, Robert – whose name has also been changed – was working as a security guard.
"I walked into the building's reception and asked to see my father," she explained.
He was charming and produced a photograph of me when I was six years old. My mother had forwarded it to his mother. He said he would never forget me."
Jane, who was still estranged from her mother, became close to Robert and his wife, who noticed how similar they were.
"My father would often tell me he loved me – he made me feel wanted for the first time in my life," she explained.
A year later, Jane became pregnant by a boyfriend, and they married and relocated from south Wales to the south of England.
Jane, then 23, divorced her husband and returned to Wales in 1999.
She got a job in an office, began dating engineer Steve – not his real name – and became pregnant.
She also reconnected with her father. "We were getting along well," Jane recalled.
Although Jane says her father was "attractive," she insists she didn't like him sexually – but psychologists now recognize a phenomenon known as Genetic Sexual Attraction, which occurs when relatives who were separated at birth meet later in life.
Jane married for the second time in 2001, and this time her father married her. She had two more children and went on to become a driving instructor. In March 2007, her father accompanied her to a seminar at a hotel in the north of England, where they drank heavily on the second night.
"I noticed my father seemed jealous of me talking to other men, and he stormed off to his room," she explained.
"I've never been able to let anything go, so I confronted him. When I walked into his room, he said, 'I'm in love with you.' He just blurted it out.
"I almost fell to the floor from the shock. I had never imagined he felt that way. I exited the room, and we drove home in silence the next day.
"A few days later, I went to see my father and told him I wanted to forget what had happened. I wasn't disgusted with him; instead, I felt sorry for him. He used to cry on my shoulder from then on. His conversation was occasionally sexual – he would cry as he told me what he would do when he thought of me, but I told him I didn't want to hear."
Passionate
Jane began to develop feelings for her father in December 2007. "He was very charismatic and charming, which made him more appealing," she said. I fell emotionally for him at first, but then I began to fancy him.
"It was very confusing, and I tried to suppress my emotions, but I had to tell him how I felt in the end. I invited him to meet me in my car between lessons. I was trembling. I knew it wasn't right. I confessed to him that I was in love with him but didn't want to be. He was overjoyed."
Jane and Robert reconnected a week later in a church parking lot, where they made light of the sin they were committing and shared their first kiss.
"Despite knowing that loving my father in this way was completely wrong, it felt right," she said. The kiss was very passionate, despite the fact that I knew it was against all the rules."
Jane had her first sex with Robert just a few weeks later when he invited her home while his wife was away.
"We went into the spare room," she explained. I didn't want to go into his room because it was already strange. I knew I was completely in love after having sex with my father because it had never happened before. It was incredible. Finally, I had found my soulmate."
Within a few weeks, Robert had left his wife without informing her that he was sleeping with his daughter.
Jane realized her marriage was over and asked Steve, who was working in England at the time, not to return home.
"I was smitten," she explained. We knew it was wrong, but we thought we could hide it."
Jane asked her father to move in with her in June 2008, and they began sleeping together a few times a week. Jane stated, "My father made me feel important." He complimented me on my intelligence, wit, and beauty. We stayed in a hotel a couple of times. My father adored me, and it was the best relationship I'd ever had.
"Because I was so excited, I would get butterflies before I saw him. We were just like any other couple, except he was my father."
Jane insisted on using protection whenever they slept together.
"I was never going to have a child with my father because something could go wrong with that child," she explained.
It would also be evidence of what we had done, and how could I tell that child?
However, the incestuous relationship soured. "My father began hitting me in front of my four children," Jane explained. He quit his job and was living off of me. He was a heavy drinker.
"I couldn't take it any longer, so while he was at a friend's house, I took all his clothes and threw them on the lawn."
But, after evicting him in June 2009, Jane exacted her vengeance when he moved back in with his wife.
"It was like a stake through my heart," she explained. I called her and confessed to her that we had been having an affair. He, on the other hand, denied it, and she believed him."
Disgusting
With rumors circulating in their hometown, Robert lied to his wife, their daughter, and his friends, claiming that their fling had been a drunken one-night stand.
"My father told everyone I had seduced him," she explained. Friends I'd known for a long time said I was disgusting."
Jane was forced to flee the town, and her life unraveled quickly.
"I just couldn't live without my father," she explained. I was prescribed antidepressants and lost my business."
Jane's father began to pay her visits again, and they slept together until the middle of 2010.
"It finished after my dad punched me in the face," she explained.
Last year, after seeing a counsellor, she became convinced that her father had seduced her and went to the police.
In July 2011, the couple was arrested and questioned, but Jane refused to incriminate herself on legal advice, and the case was dropped.
Jane decided to tell her two eldest children, ages 18 and 15, but not her two youngest.
"They reacted so well," she said. They despised Granddad but still adored me."
Since the end of the affair, she hasn't seen her father.
"I don't hate him; I'm just indifferent to him," Jane explained. I'll never see him again." "I don't want to talk about this," Robert told The People.
"Two people were arrested on suspicion of incest last July," said a South Wales Police spokesman. They were not charged."
Content created and supplied by: #d-trends (via Opera News )
Opera News is a free to use platform and the views and opinions expressed herein are solely those of the author and do not represent, reflect or express the views of Opera News. Any/all written content and images displayed are provided by the blogger/author, appear herein as submitted by the blogger/author and are unedited by Opera News. Opera News does not consent to nor does it condone the posting of any content that violates the rights (including the copyrights) of any third party, nor content that may malign, inter alia, any religion, ethnic group, organization, gender, company, or individual. Opera News furthermore does not condone the use of our platform for the purposes encouraging/endorsing hate speech, violation of human rights and/or utterances of a defamatory nature. If the content contained herein violates any of your rights, including those of copyright, and/or violates any the above mentioned factors, you are requested to immediately notify us using via the following email address operanews-external(at)opera.com and/or report the article using the available reporting functionality built into our Platform See More