Africa / News Entertainment
Wednesday, 22 July 2020
Article: by Mdunyelwa
Many relationships these days can simply ended by small mistakes that we man or woman do that end up discouraging our partners from continuing with the relationship.
Mostly man are the reasons why we have so many break up these days because of individuals who can't stick to one partner, some woman may agree for their boyfriends to have more than one partner but that is a very rare thing to happen specially in this century.
Lovers can stay for a very longtime without experiencing any issues wich is a great thing, respecting your partner is very important for man's dignity.
Secondly we should not blame our woman when they leaving us because of our stupidity of cheating first, cheating is not for everyone, it works for some individuals and they do it very well and you wi have those guys who try by all means to have polygamy and have to girlfriends, when one finds out and get confronted they will give very funny unusual response because they are cornered.
In this article we will be looking at those funny stupid response man give when they get caught cheating by their loved ones (Girlfriends)
See photos below:
No.1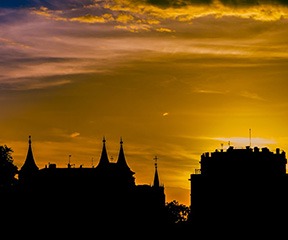 Simmy saw stretch marks and her boyfriend when she ask about them his response was "He attended a protest " like dude really!
No.2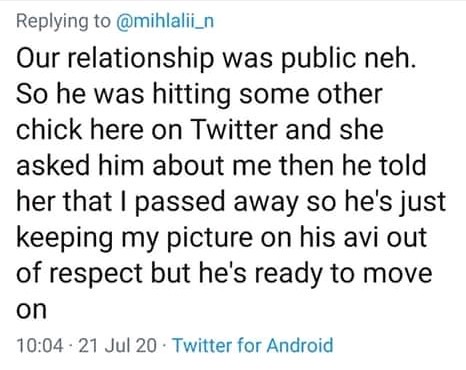 @Mohlali you should have left him the same day he told you that, he is the best lier indeed.
Follow me for more related news:
Content created and supplied by: Mdunyelwa (via Opera News )