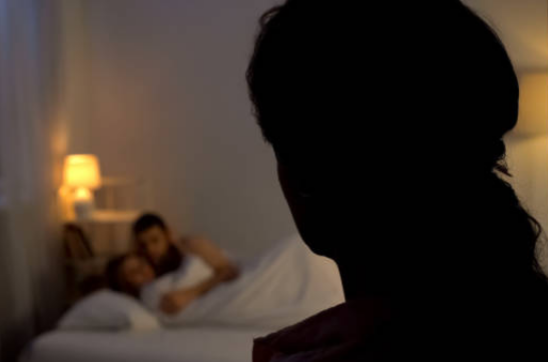 I've always suspected that there was something going on between my husband and my sister. The only problem is I never had any proof. I would see it in the little things, such as how much Brenda, my sister, would laugh at John's jokes even though they were not that funny.
I would sometimes walk in the room and they would suddenly stop talking. That was very suspicious. Sometimes I would walk in and it would look like they were kissing. The way they would step away from each other as soon as I entered.
They were way too close for my liking. They spent way too much time together for a sister and brother in law. I once confronted my sister and told her to stay away from my husband and she acted like she didn't know what I was talking about.
My husband, John, also denied everything and accused me of being insecure. I knew that I wasn't being insecure though, my gut wasn't wrong.
One night I came back from a business trip. I had been gone for two days. I didn't tell John when I would be back, I wanted to surprise him. The surprise was on me when I walked in the bedroom and saw the both of them on bed together.
I was so heartbroken. My heart was shattered into a thousand pieces. I had wanted to catch them for a while but now that I finally had, it wasn't worth the pain.
I did what any sensible woman would do in the situation. I packed my bags and left. Last time I heard they were expecting. I would be lying if I said I was happy for them.
Content created and supplied by: Khaya__Khumalo (via Opera News )