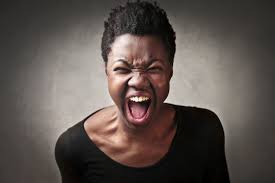 Picture: Google
The way African people seek to solve problems sometimes is traditional ways, whether finacial problems, Mental, health, marital etc. Most would in using other means to fix this problems also use traditional methods of fixing their problems.
The traditional way of fixing the problem refers to visiting a traditional healers who uses spiritual energies and mediums to diagnose the problem and offer the solution.
Such was a story of young who posted about the problem he is experiencing on Facebook page. The young man said that he's been experiencing problems in his relationship with his girlfriend.
The problem of fighing and quarelling over small things.
The man after he got def up by the whole situation up decided to visit a witchdoctor, for consulting, the healer told him that the problems in their relatioships is actually from his girlfriend mother.
The girlfriend decided to consult to and the problem was said to be caused by her boyfriend's mother. This two now didn't know which was which...
The boyfriend said that he now told his girlfriend for both of them to visit a powerful witchdoctor or prophet to make rituals that will kill whoever is bewitching them. After he said it his girlfriend refused.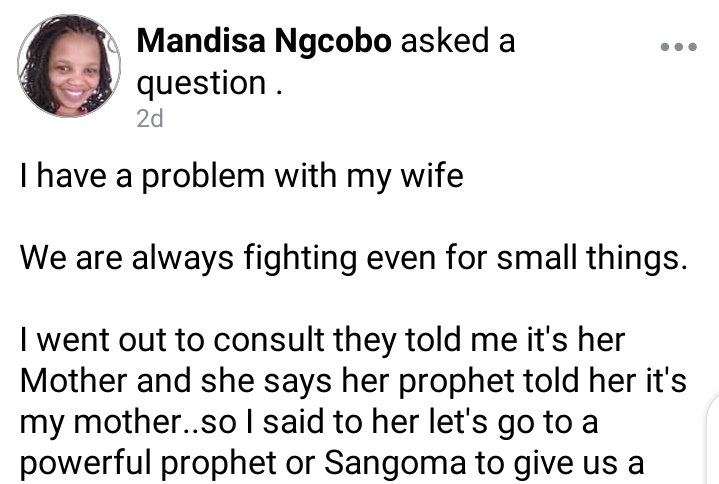 Screenshot.
The problem of this man now is that it's as if his girlfriend is hiding something and he is asking for some help.
He posted his problem of a Facebook page which helps people with such as relationships problems.
Thank you for reading.
Content created and supplied by: Technon (via Opera News )