Wonder is never going to avoid seeing what a masquerade has been doing after seeing his girlfriend.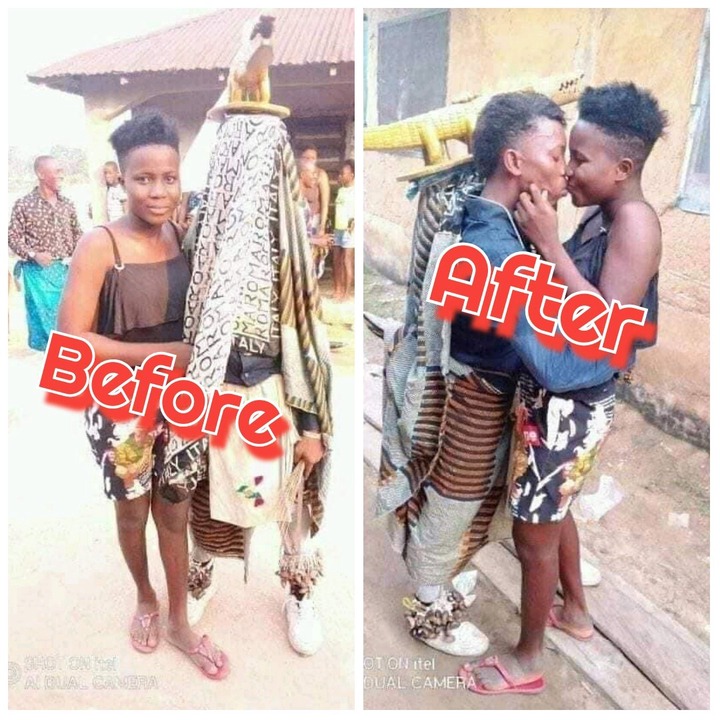 Nowadays, the younger generation is turning things upside down in their own way happily, and you remember that it was meant to be this way. I can well recall when there was a time when people learned about the coming masquerade, that they were going to panic, and that they were going to be afraid to get closer to him, and that's changed now. See in the pictures below what happened, which caused uproar.
On Twitter, a man known as @ThaRealBello posted funny photographs of a masquerade and his precious girlfriend. His wife saw him as his usual way of going out during the masquerade when he was able.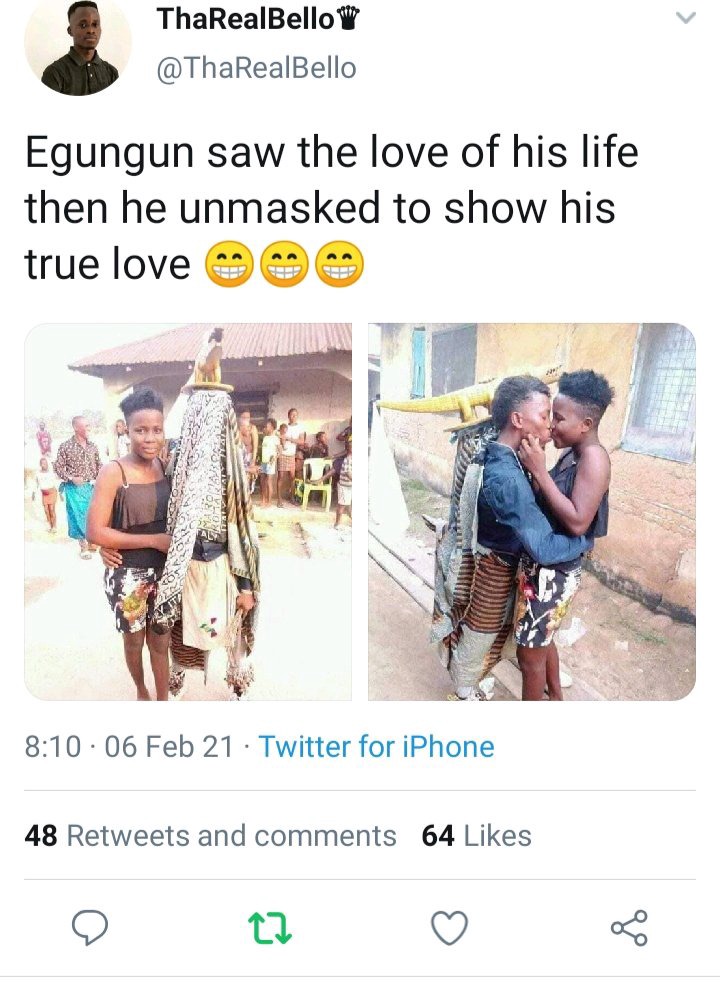 According to the photo, he(masquerade) exposed his face to have a nice moment with her, perhaps he couldn't conceal his feelings any longer and decided to reveal her.
Before the Story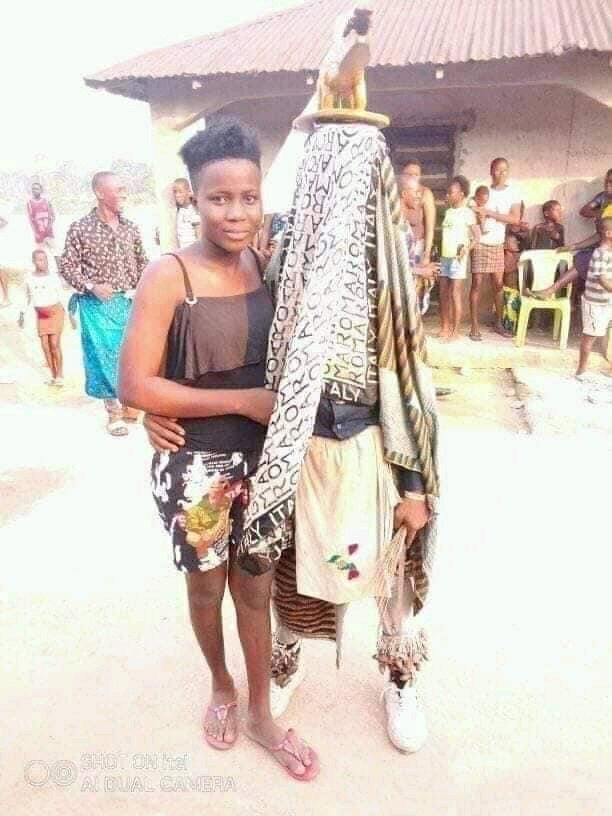 After the story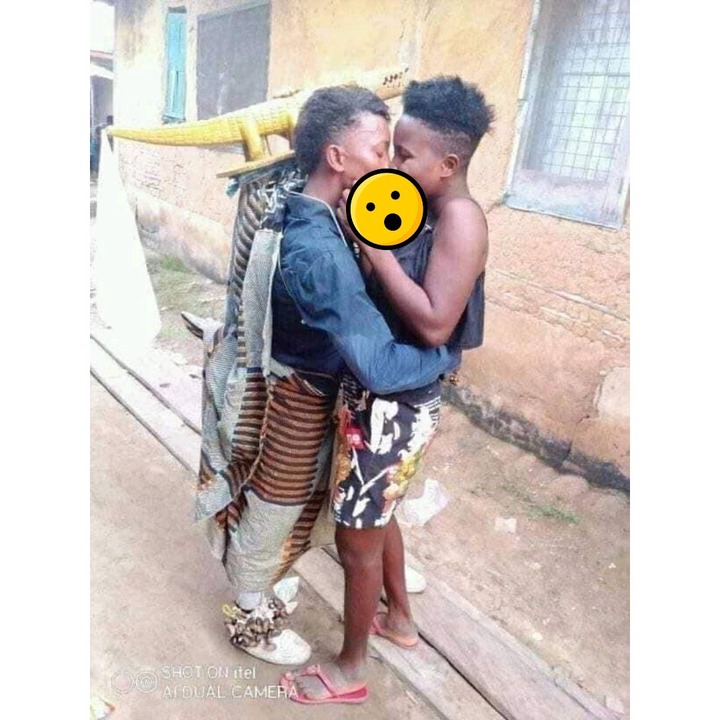 They've reacted to the videos already, trust users of twitter, but they never said that it's bad because there was already love involved.
Do you believe that love should be part of the culture or collaborate with ancestors?
Isn't that the community's embarrassment? Let our thoughts be expressed.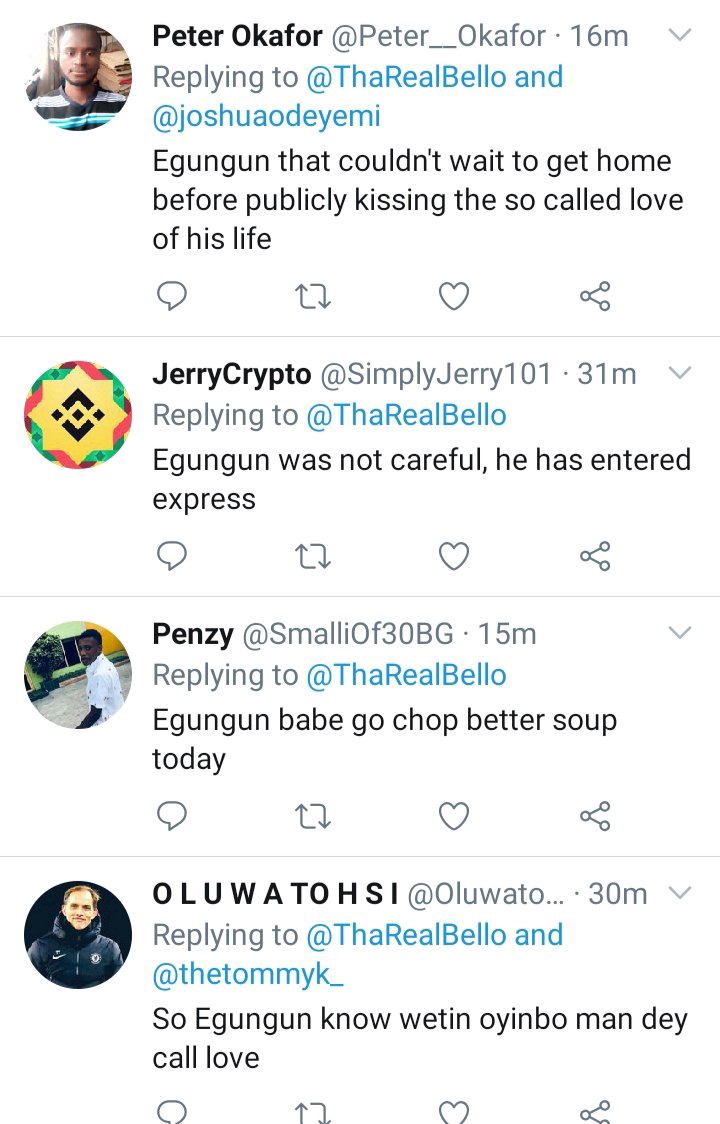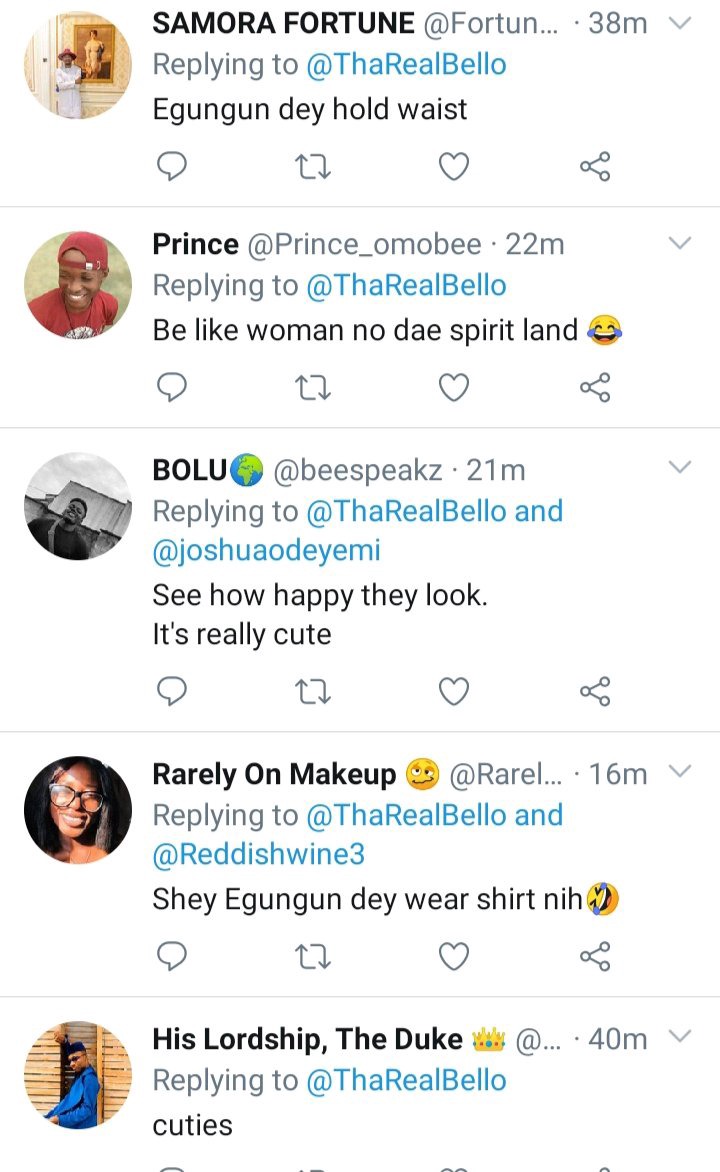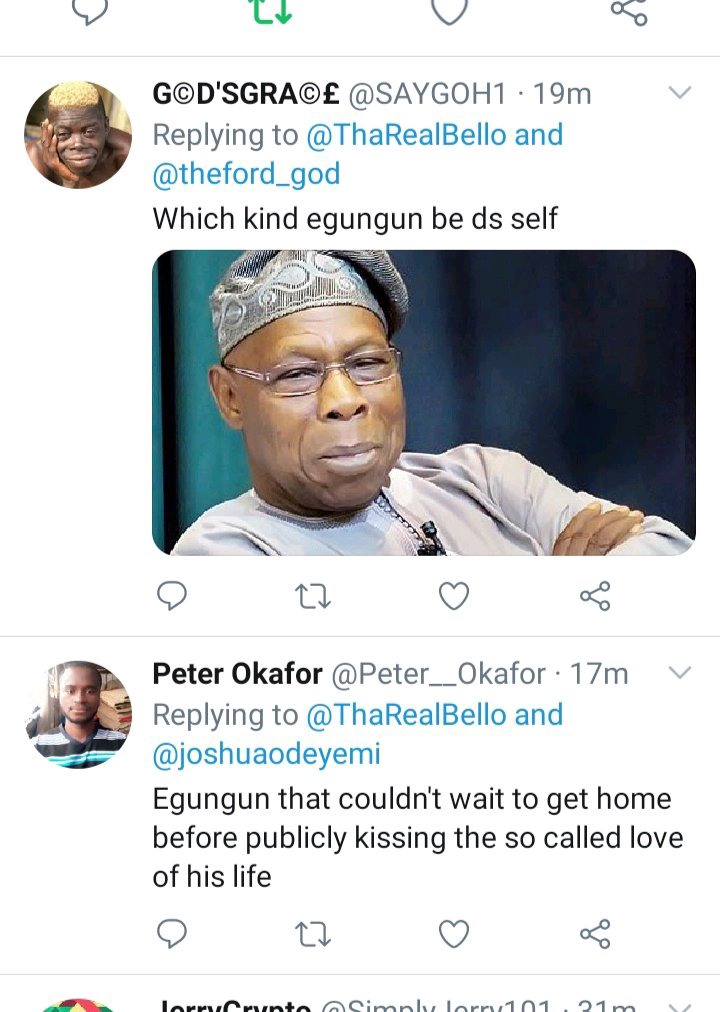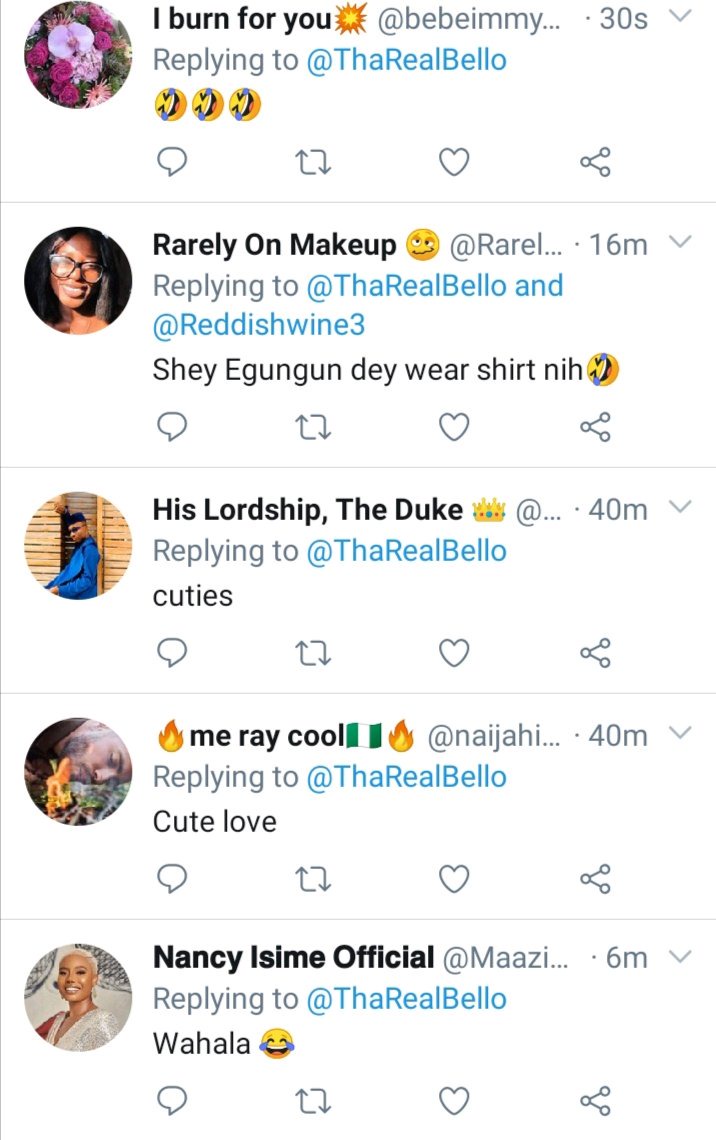 Source:https://twitter.com/ThaRealBello/status/1357949741691248640?s=19
Content created and supplied by: FutureReversed (via Opera News )