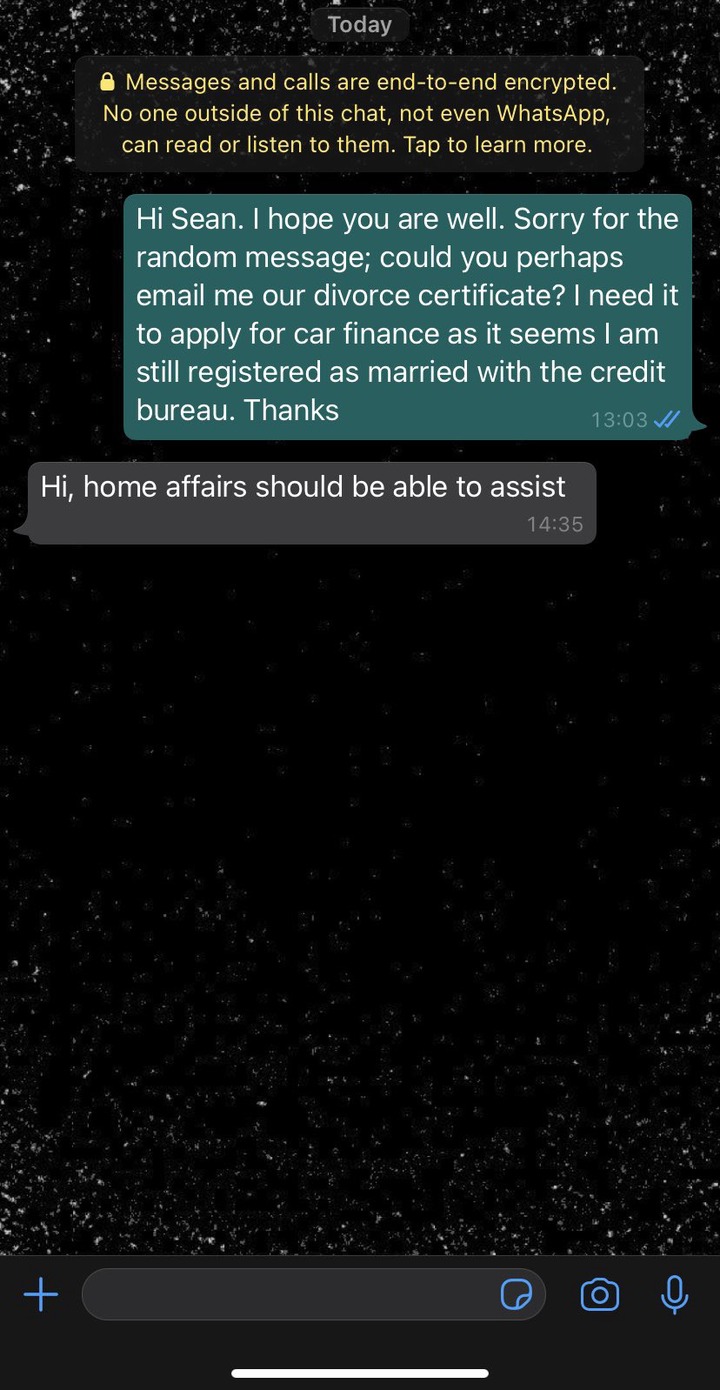 Image: Source screenshot
Content by Bongiwe Shange
Lauren shares her she is not feeling good about her divorce certificate with her ex-husband. She wants to use divorce certificate as in the system appears as she is still married. Her ex-husband doesn't want to give her.
Lauren is also a part of the divorce certificate. However she needs access to it. It's important to make use of lawyers in such cases. You can always report to the South African Police Service to assist if you have a problem.
People have different opinions on this. Some are taking the side of ex-husband. These are Twitter comments.
@BrotherKd I don't see the wrong Sean did here. He wasn't rude nor was he dismissive. He gave a bottom line answer that doesn't explain why he can't do it. Maybe it's lost. Maybe he doesn't have it... but he certainly did not literally say "Go to Hell"... And his salutation was decent.
@Unathi Just get your lawyer to sort you out and have your own certificate so that you never have to send this person a message.
@ReneJacobs Not too long ago I gave the same answer. Sorry! Pissed off makes you give answers like that! WHY would you ask me...ask your lawyer or go to HA....
@Kgosi Why does Lauren not have a certificate?
Why is Sean her first point of contact?
But most importantly, what is such a tweet suppose to achieve...I suspect it's to shame Sean who from the looks of is trying his best to avoid communication and be the best ex husband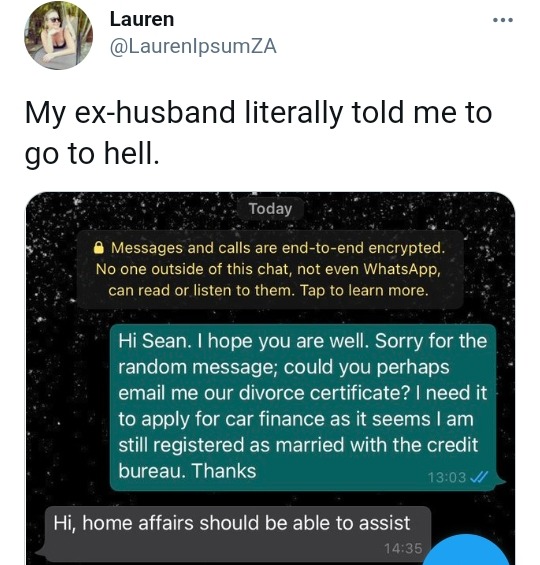 Content created and supplied by: BLuCommunityNews (via Opera News )