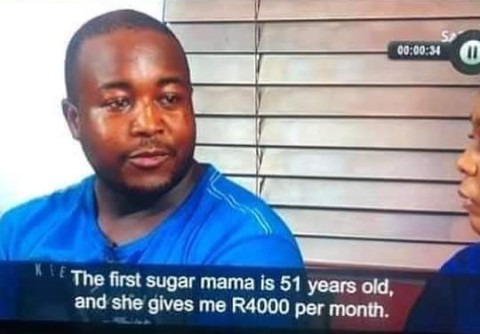 Life is great, while some people work very hard to earn money, this guy earn his money by just doing nothing.
He told Luyanda Potwana of Nyan Nyan that he used to earn money by getting involved with different older Women. He is romantically involved with three different older Women and he calls it hustling because they give him cash.
The first woman is 51 years old and she gives him 4000 per month. The second one is 41 years old and she gives him 2500, and the third one is 39 years old and she gives him 1500 per month. Who on earth does that for a living?
He ended up loosing the woman he loves because of his love for money. Women should wake up in situation like this, because you will end up being a ATM for young men. Jobs are scarce, and some lazy people will do whatever it takes to make sure they survive poverty. Open your eyes ladies before is too late.
Content created and supplied by: [email protected] (via Opera News )