Kept a family together depends on the couples, the things they do determine how the family stand or the extent they would go and how they grow.
Most partners sacrifice a lot just to kept their love or family together, but we ad humans should consider those close to us before doing something that might hurt them.
A lady on social media made a post about her husband, as we all know, social medias are always full of gist, but in reality these things happen in one or two ways.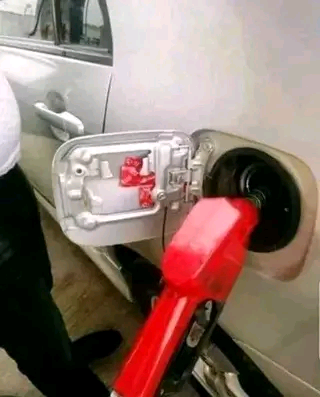 According to her she wanted to surprise her husband by filling full tank of his car, but unfortunately she found something irresponsible on the tank cover.
See her post below;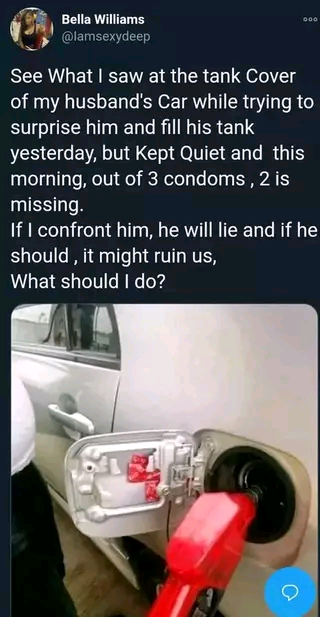 Many ladies or woman will definitely ruin their marriage discovering such matters, but this lady kept silent and went ahead seeking for advice.
If you were to be in her shoes, what will you do as a lady..?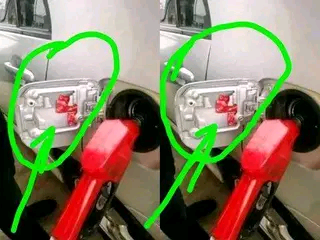 Content created and supplied by: Social-mediaGIST (via Opera News )