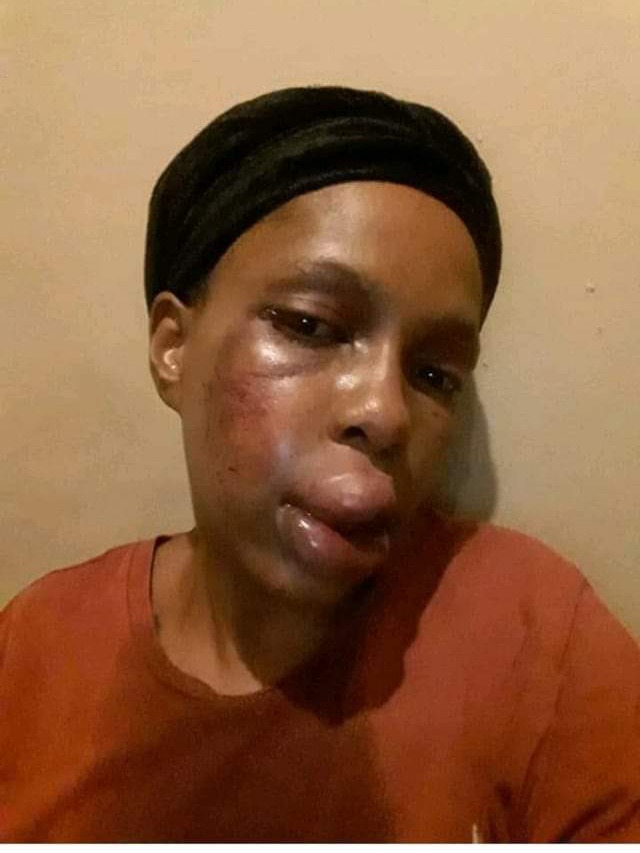 It is alleged that her boyfriend broke her arm and beat her up on her head badly, but it seems he was trying hard to prevent bruising her so that she won't be able to open a case. The lady is swollen, it is very visible that she's been assaulted but she's afraid to report because police don't take relationship assault cases seriously. Worse with these Covid regulations policemen do not want to fill up the cells, so they want those crimes they feel like they are serious to them.
This lady adds that she's scared for her life, she doesn't know what will happen next. She also mentioned that her boyfriend's friends were fighting with his neighbor and they even broke his windows… that's how detrimental these people are. This lady is asking for help! since she's afraid to report though it is a wise decision, she could go to her relative or friend who stays far where the boyfriend doesn't know. 
In most instances such abusive people do not want to get dumped or reported, they end up killing. The worst part is that you can not change them and even if you tell yourself that you won't provoke them, they will find a reason for being violent.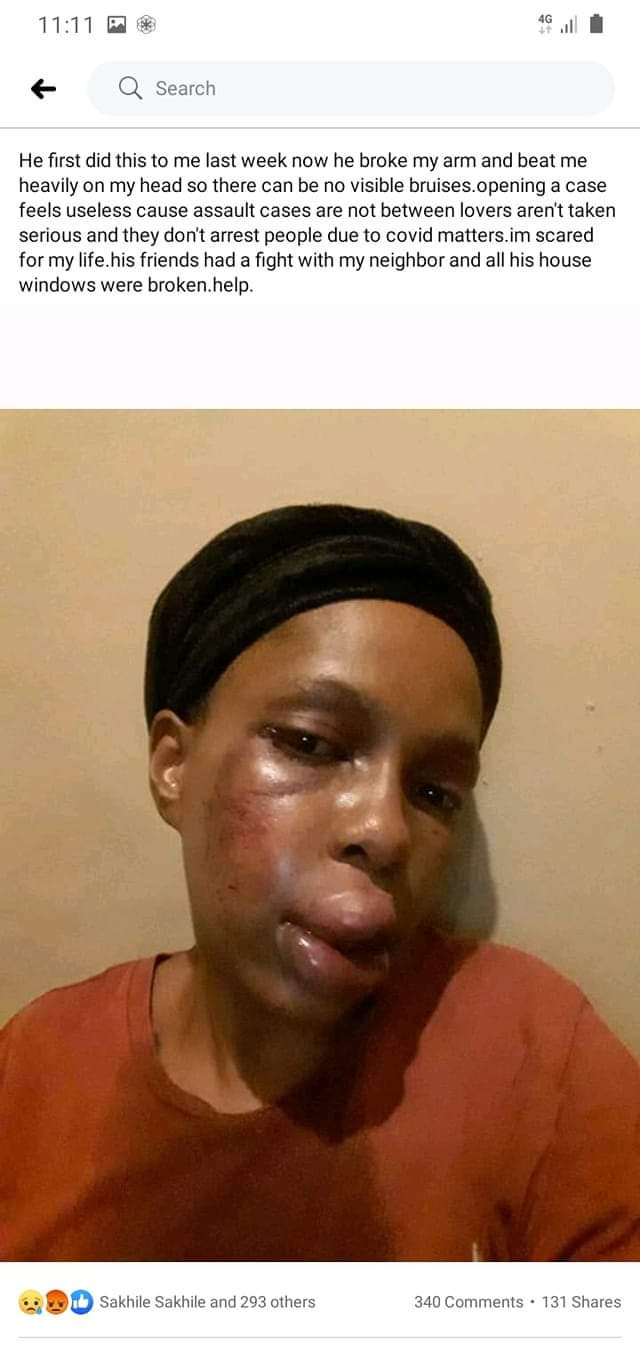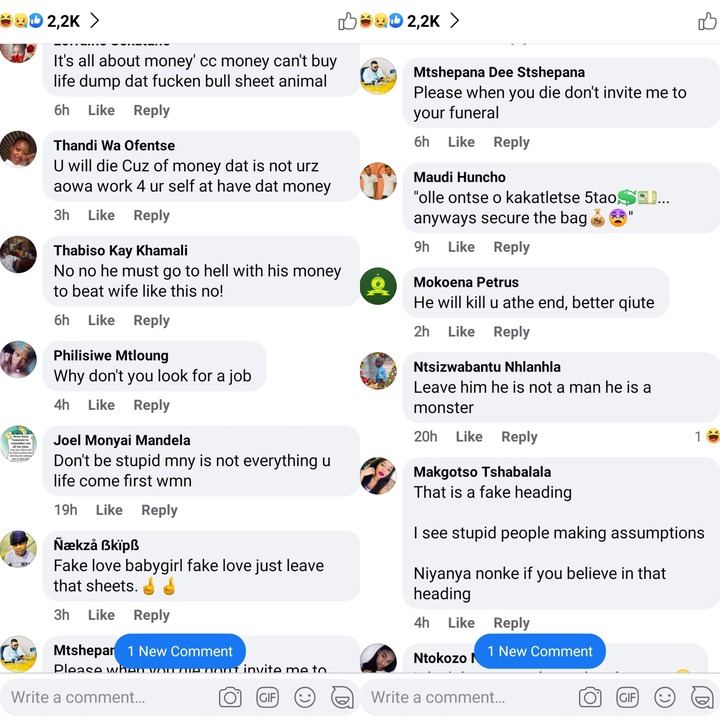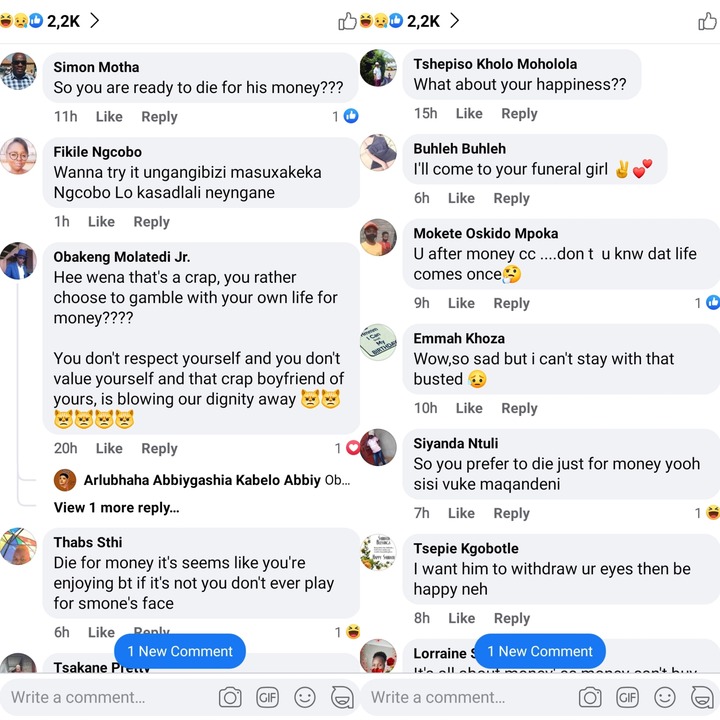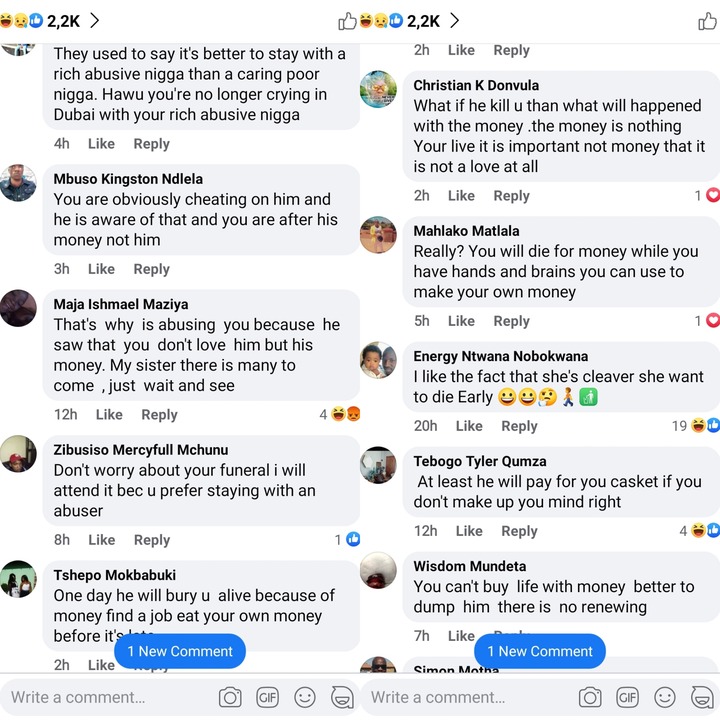 https://www.facebook.com/groups/1488499864794546/permalink/2693483490962838/
Content created and supplied by: AndileAnele (via Opera News )