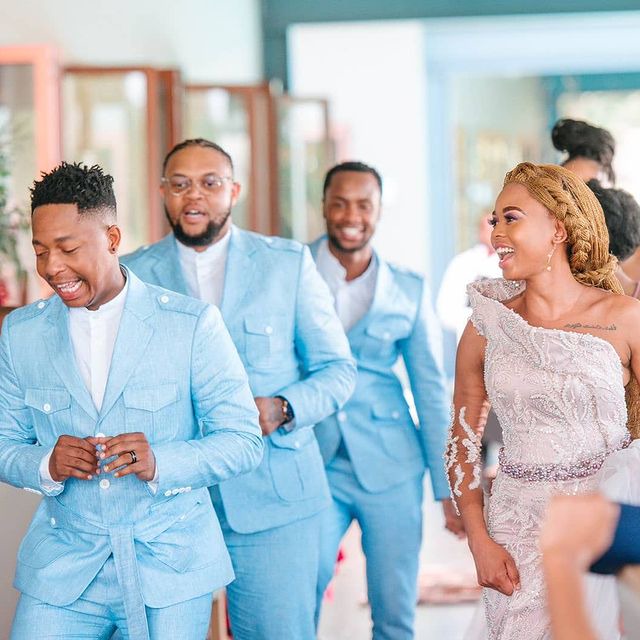 A wedding is an event which brings people together in celebration of a couple who are joined together in love.
We share these sentiments with our loved ones where everyone shows their appreciation on the newly wedded couple. There is nothing beautiful that a welcoming celebration under the tree, outdoor setting in the garden, not to mention the well-organised photo shoot. The picture below shows a well orchestrated wedding photo shoot, showing the centre of attraction of the couple.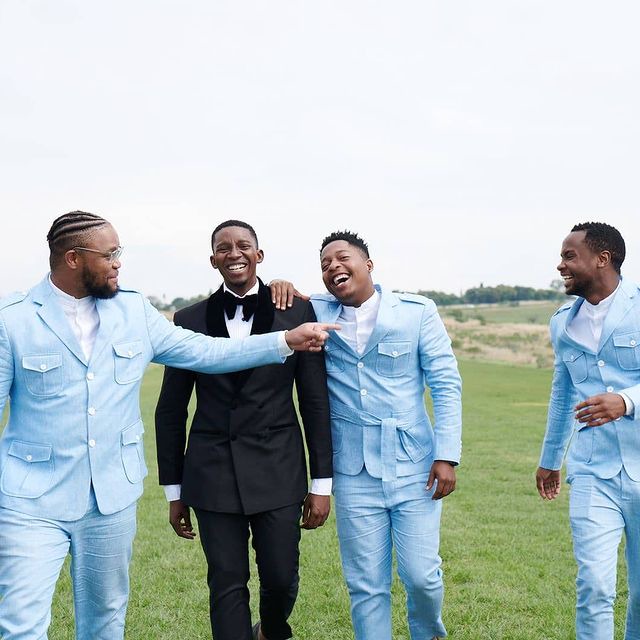 They are perfectly dressed and their outfits blend in together. The groom's men are in their blue shiny suits, the bride's maids are dressed in different colours. Two of them are wearing a cream-coloured dresses and one of them is wearing a pink dress. Two bride's maids on the left have well enclosed dresses, but the third is wearing a revealing dress, which shows her entire leg.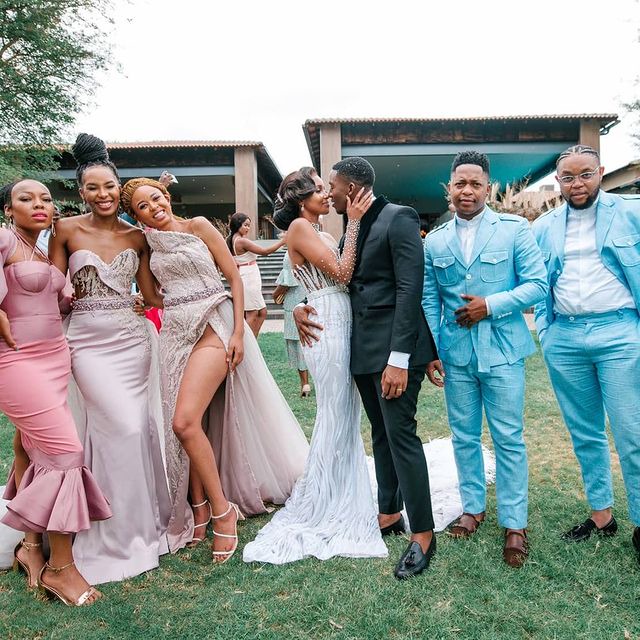 Her posture gives a different direction or the meaning or focus of the photo. The person who is looking at the photo will be more attached to her than the wedded couple. As we attend other peoples events, we should show respect as these memories will last with them forever.
Would you dress like this lady in question? Kindly leave us your comment below. Like and share this story.
Source: Instagram
https://www.instagram.com/lungaluchy/
Content created and supplied by: INFO-NEWS (via Opera News )