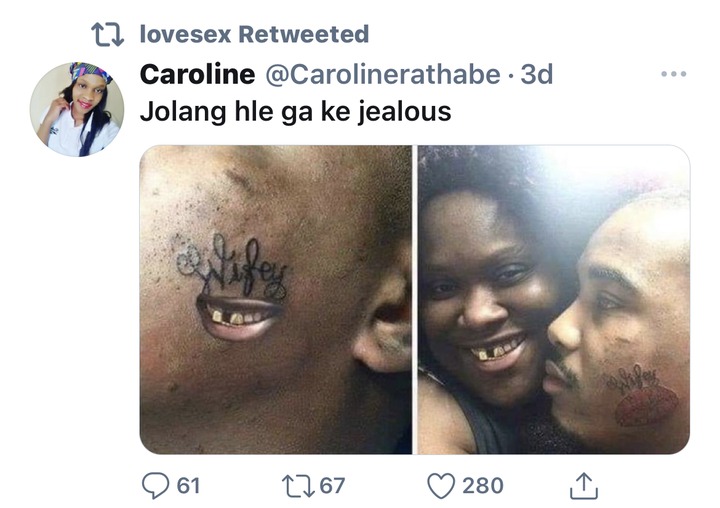 It is really true when they say that Love is blind as many people tend to do different things because they are truly in love and are willing to do anything to show that their love is real.
However this mysterious couple which was shared on twitter has actually made sure that they clearly show off their love .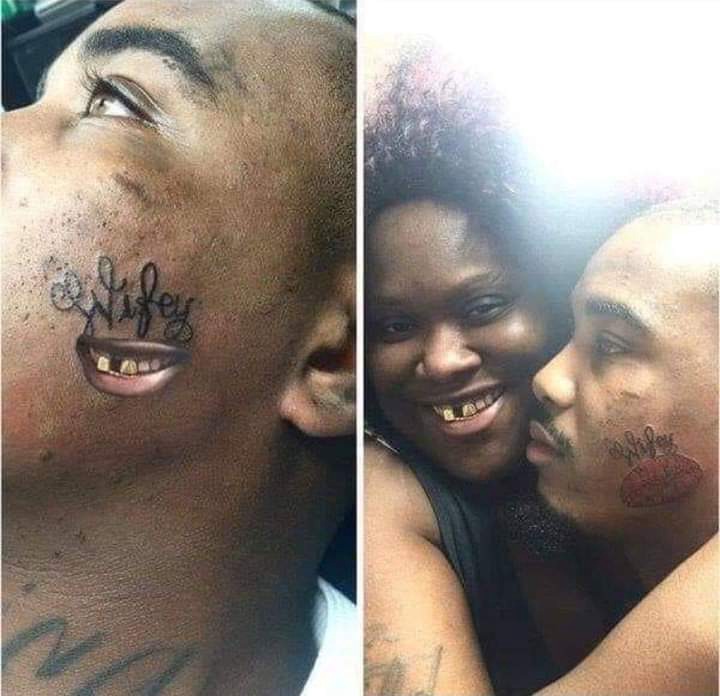 They have actually tatooed their lips on each other's chick and however they are not afraid to show it off as one can see that these picture were actually taken by themselves
they have really ensured that their love is shown in all angles, i mean what is it that one can do rather than tatooing their loved one's lips on their chick to represent love?
However to some people it might not seem like love at all as people have got different opinions about different things and as such this has indeed made it clear that some people are willing to do actually anything to make sure that they stay in lobe
Content created and supplied by: TIMESREALITY (via Opera News )