We often think that people who works in Johannesburg has a very nice life topped with al the goodies you can think of. What most people forget is that , when a person lives their home to go look for jobs, they can take on any jobs they can get in order to sustain the lives of their families .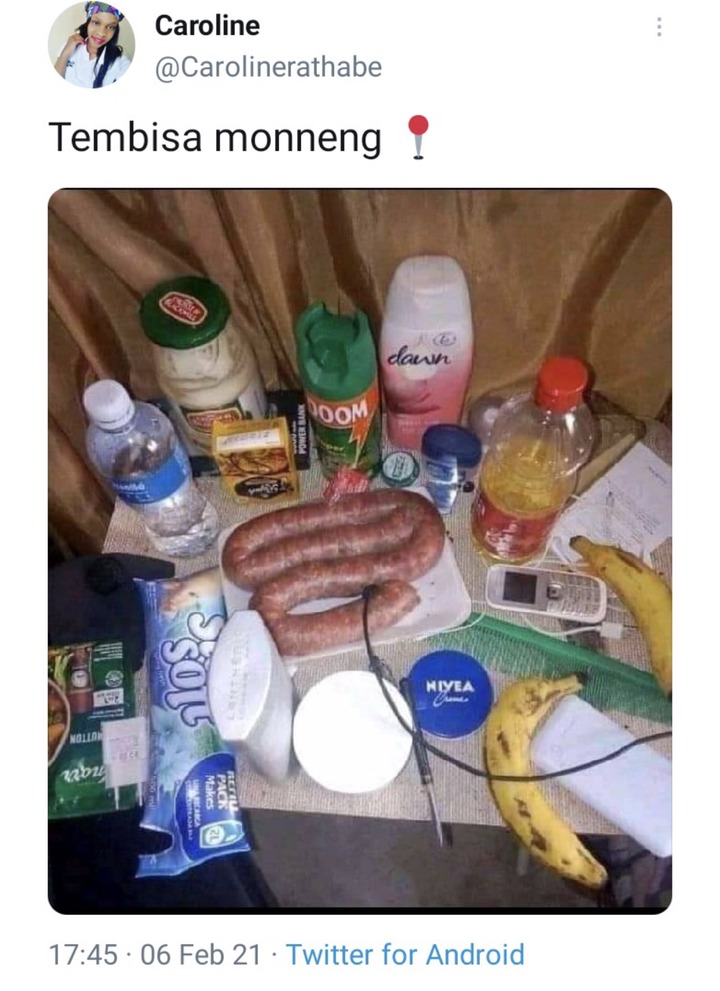 A certain picture was shared on Twitter with a lady where she said she was in Tembisa at her boyfriend's place . She took a photo of how her boyfriend's place looks like inside , it's a mkhukhu and everything is just a mess inside . There's meat on top of the table where hey put on toiletries including doom and other things. You can see that there is no hygiene being taken into consideration there .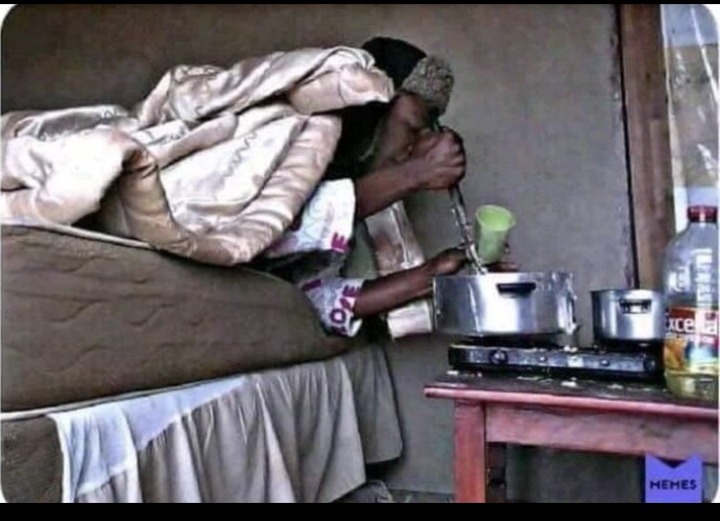 From my own opinion I wouldn't get to criticise the guy on a set go because you need to have a certain job in order to afford many things. Apparently in Tembisa they cook next to their beds in their rooms . I have attached the photo as well so you can see how they live in there . Many people were into the girl asking her what is it that she's still doing with this guy.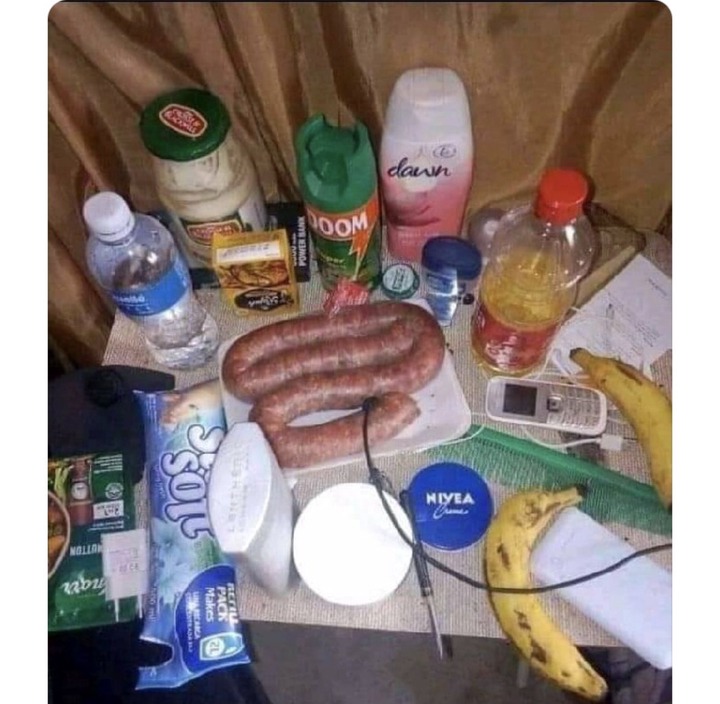 I think they lady didn't know about her boyfriend's condition when she visited him. Most people who live in places like these are contractors and other live in place like this because they have responsibilities at home and trying to save . I don't dispute anyone for living in Mkhukhu but at least it should be clean and well organised not like this . If I was this girl , I wouldn't have gone back ever again. 
Kindly comment on what your opinions are based on this living condition, would you stay in a place like this ? What is it that people who lives in Mkhukhu should do in order to keep on living a healthy life without getting sick from this dirty ness?
Content created and supplied by: Sherly166 (via Opera News )