The rich women have their own problems associated with their own type of life. Some of the things that rich women deal with is loneliness and have no man approaching them. Men are particularly afraid of approaching rich women, men fear that such women won't respect them, or care much and men won't feel like man enough in such relationships.
This is something that rich women have to deal with, and including that women traditionally don't see and feel it as their responsibility to approach a man, but just as women a breaking the boundaries and becoming empowered, rich and less dependent, they are also breaking the limits on them not approach men and reaching out to ask men out
This is what a rich women on facebook just asked, she went on a Facebook dating page looking rich, wearing rich and next to her expensive car posing and said "all I need is someone who can make me happy"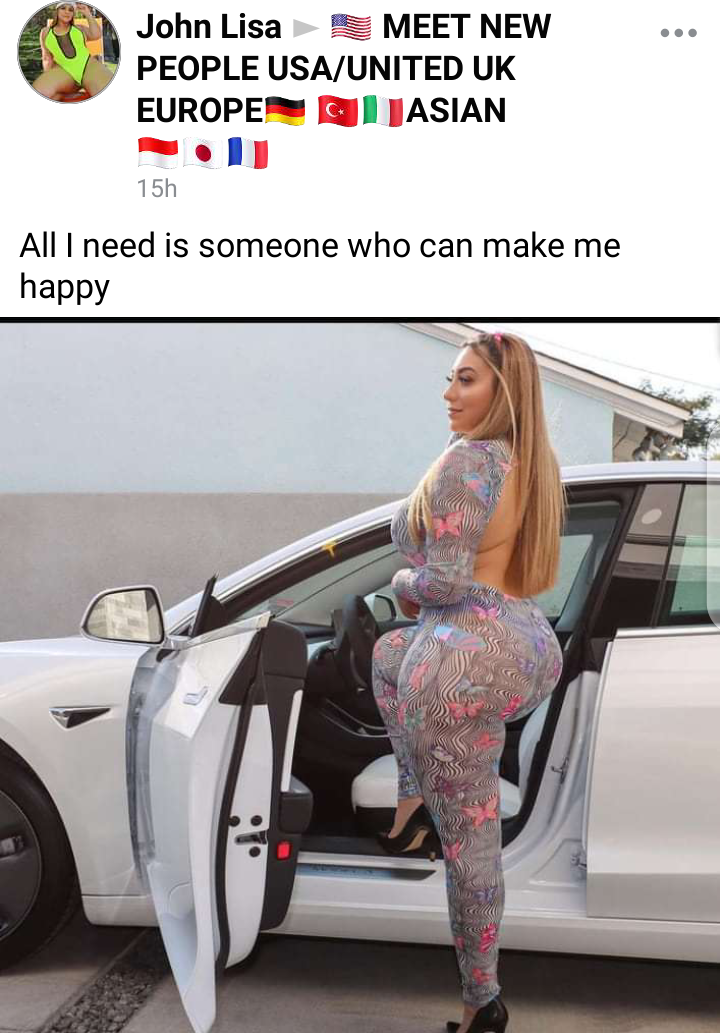 In this i suspect she was showing that she posses everything that money can buy but she lacks a relationship.
Thank you for reading.
Content created and supplied by: Technon (via Opera News )