I have never been this happy lately. My boyfriend choose to bring smile on my face as he suprised me. He bought me what I never thought he would do. As for this Valentine's day he decided to become a better man for me.
While some ladies are worried what the day is holding for them. My boyfriend has done what he had to do. I thought he is stingy but now he proved me wrong that he would do everything that I need. I have never asked him to buy me snacks.
He went to the shocks by himself and gave this to my younger brother. Before I thought of dumping him, but recently I changed my mind. Lonely and patience proved me wrong. Tell me a lady who got presents this early.
Comments with a picture of your present. If not share and like for more inspiring presents I get.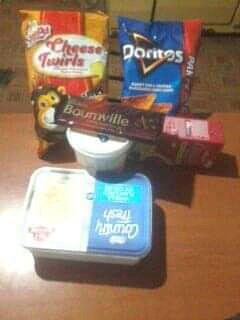 Content created and supplied by: Mzansigozzip (via Opera News )