This RDP is stated to be built in 2008. And it's been neglected ever since the owner passed away.
"This RDP was built for an old lady who was living with her two grandchildren. The boy (23) years old and the girl (17) years old."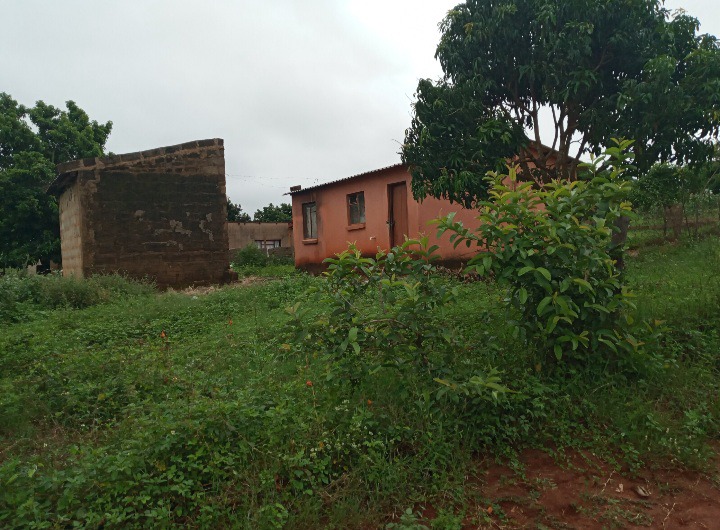 The granny was mental unhealthy. Reported that she was collecting foods from events and funerals for living for her grandchildren. So after she passed away life became very hard for her grandchildren. The girl had no choice but to start dating old men for food. It was so bad for the Casteel community to bare because, if she doesn't get money from those old men. She was stealing for her nextdoors.
Not to mention the boy's behavior. He was a hard-core and once beaten by the community. He (was)is doing evil staff for a living. "What I love about them is that they love and protect each other during the hell time, they know each other. I am proud of them not by their behavior said their neighbor"
I cannot mention things related to school because both of them left school on grade 3. And didn't want nothing to do with education.
Now they are no longer staying in their home for they are wanted all over. They neglected their house. Because of what they did.
If you know or recognize the house. Please help them return home
Content created and supplied by: Veelry (via Opera News )