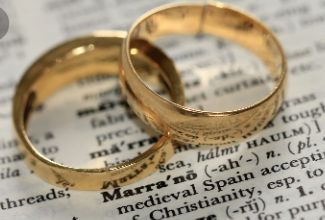 It is good to be married. You will build a family and atleast not be lonely. You will have your partner and children to keep you company and to take care of you aswell.
However it is hard to stay married it takes a lot of hardwork, some may even say it's draining.
What should keep you going through is that you should remember your vows for better and worse. But I admit to follow through on your vows will take the bravest.
It all looks good from the outside when you see couples or families together but no one knows what really goes on behind closed doors. Each family is unique with its own issues and problems. Never giving up should be your striving motto. Always forgiving should be your everyday thing. This will keep your love strong.Not forgetting always having faith and trust in God as he knows best and since you married by involving him ,now everything in your marriage should also involve him, this will also add to many more years and blessings aswell, for you ,your partner and the whole family. faith and trust should also be continued to be given to your partner aswell which is the most vital in a relationship, especially for it to last longer or forever.
If you follow the above you will not have to worry too much about your marriage it will all work itself out and will be a happy one.A happy ending.
Content created and supplied by: ShirleyMShirley (via Opera News )