This is according to a Facebook post that been doing the rounds after this guy and this lady got married and they payryied like nobody's business to celebrate their no day o that night.
But the partying ended very early for the groom, it ended in tears as he couldn't party anymore and lay flat out on the floor while the bride just watch and keep on downing the champagne while he's down.
He's flat black out o the floor as he couldn't take on any more liquor, this is something that usually happens when you party all night and had a wediyin the morning the whole day and a celebration later qnd the body can't take it anymore.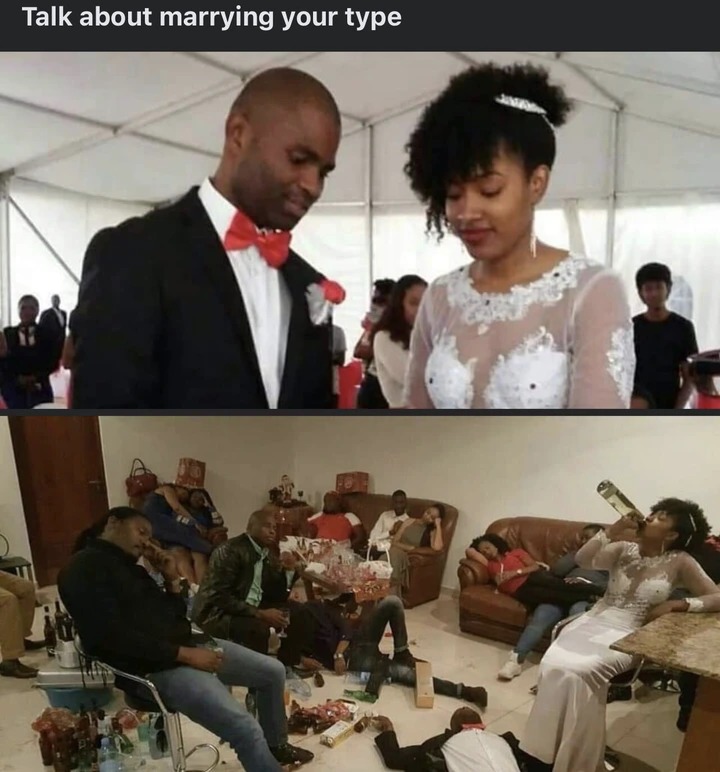 Guys never black out on your wedding night as things can happen while you still on the floor, better claim your wife and vo celebrate somewhere else just the two of you.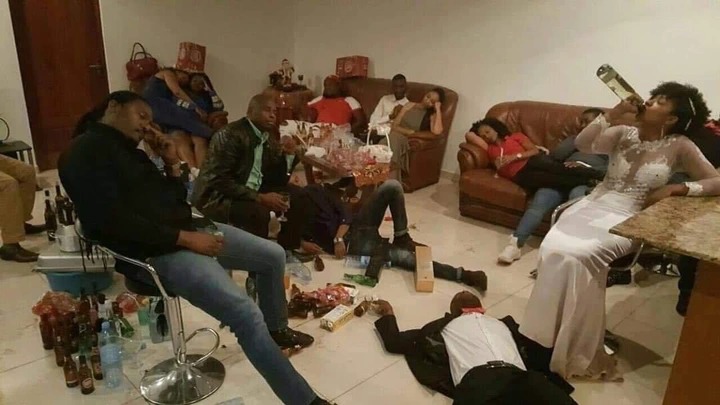 https://www.facebook.com/263710550721444/posts/1096063550819469/?d=n
Content created and supplied by: Jimfoxx03 (via Opera News )