Source: https://mobile.twitter.com/kulanicool/status/1359819757462126592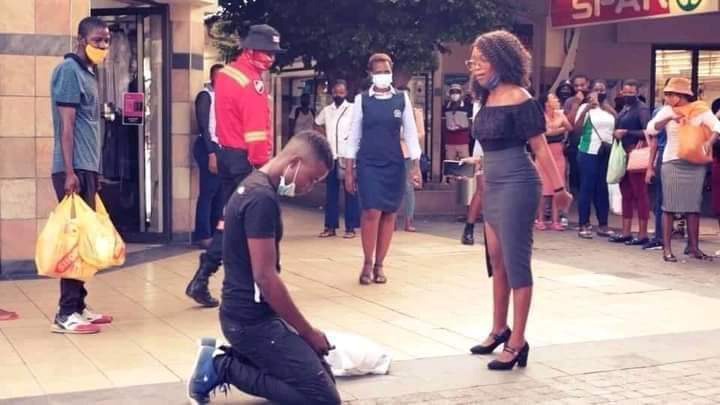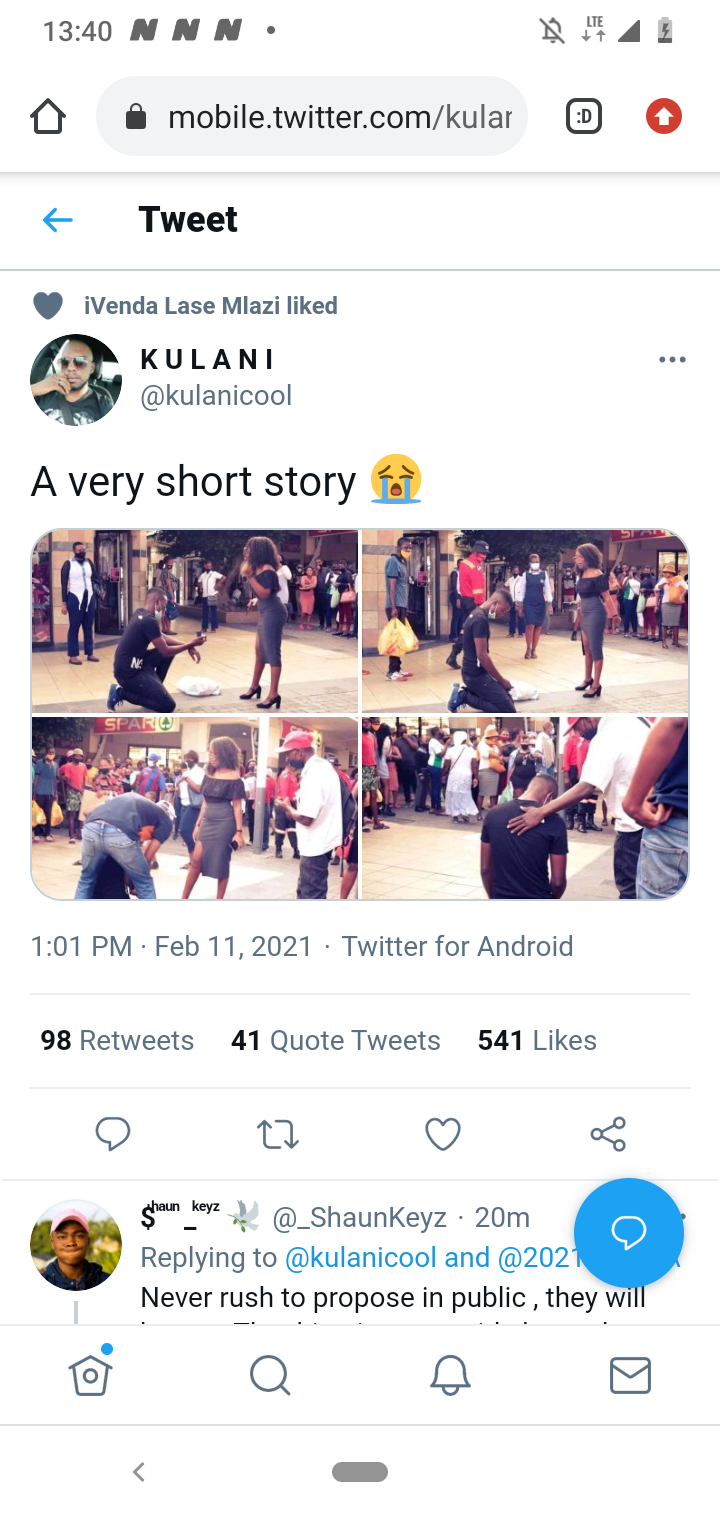 Nowadays people have a tendency of proposing anywhere more especially in public. After the video went viral of a couple proposing at KFC restaurant in 2019. People went ahead to continue proposing Infront of people.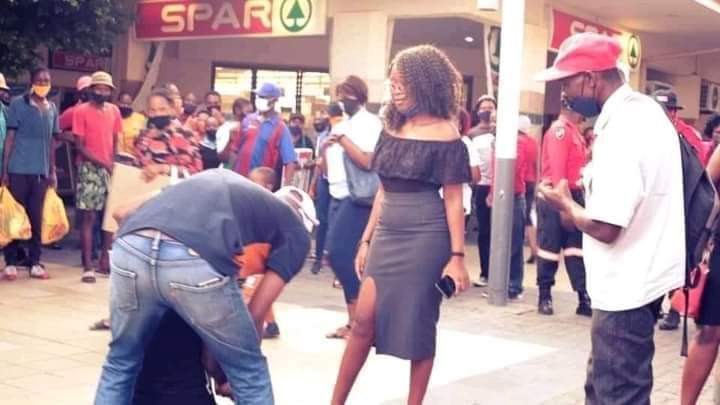 Another man who is said to be 26 years old and from Gauteng kneeled down in a shipping Complex in front of people to propose his girlfriend. The man asked a popular question to his girlfriend 'Will you marry me". The lady said NO to the guy proposal Infront of people watching them. The lady is seen arguing to the guy, She seems a bit embarassed of what his boyfriend is doing in front of people.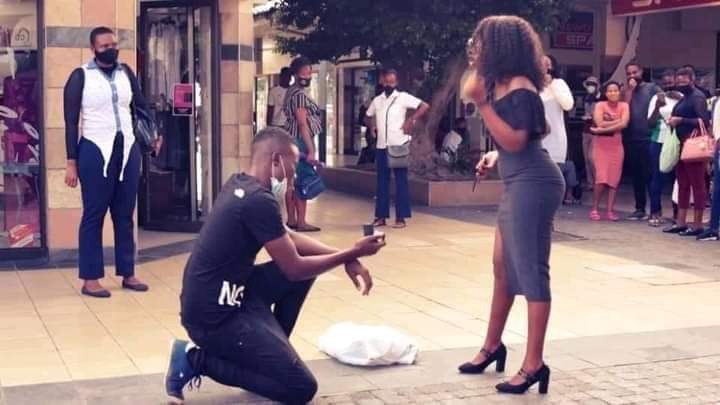 The guy out of pain of rejection and embarassed, He was so shy to stand up and leave. The man looks drained and someone who is very hurt. The man who was in a scene tried to Console the guy to stop crying and accepting that rejection happens, He must stand up and continue with his life.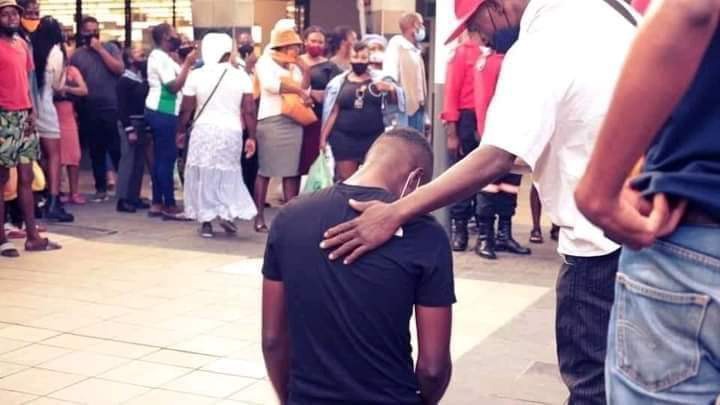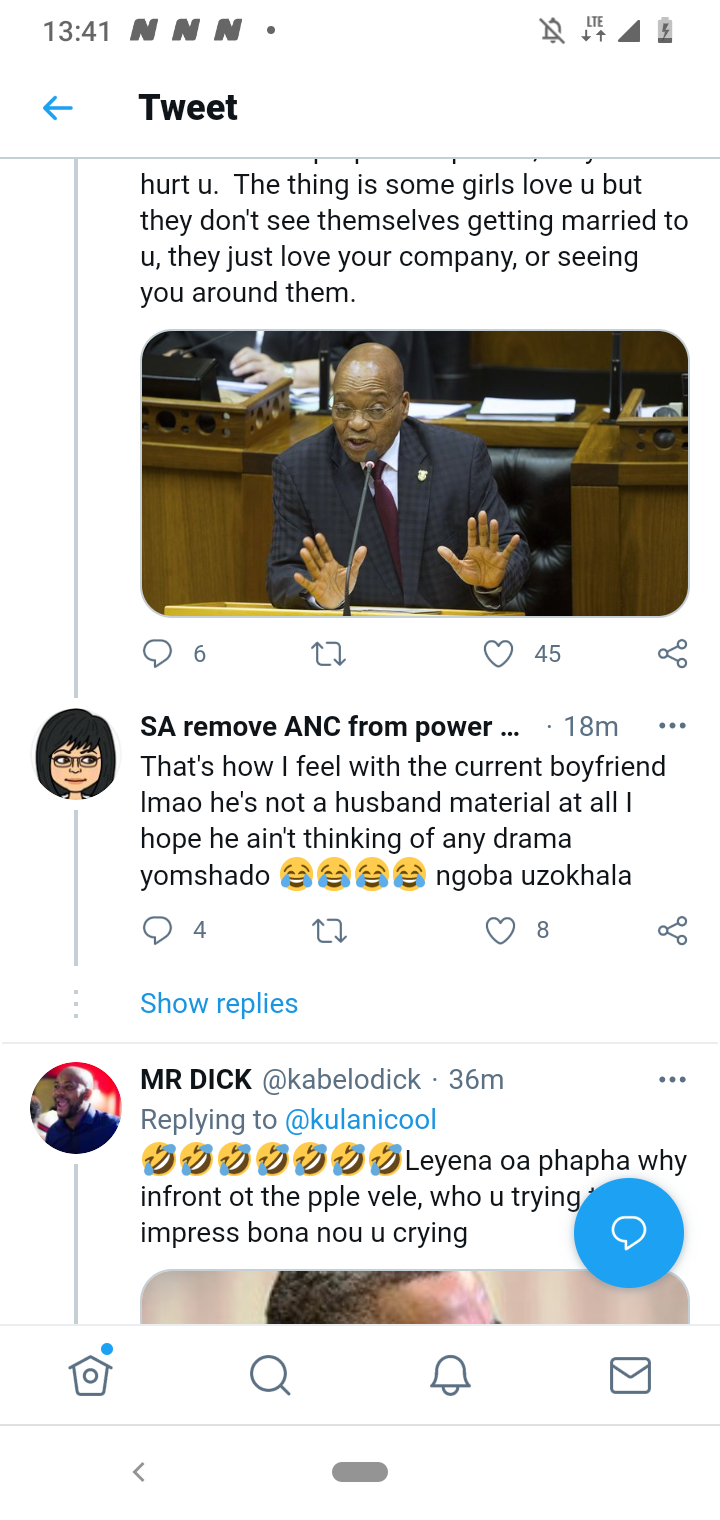 Do like the article, share, comment and do follow for more updates and latest news.
Content created and supplied by: Latestnews24/7 (via Opera News )