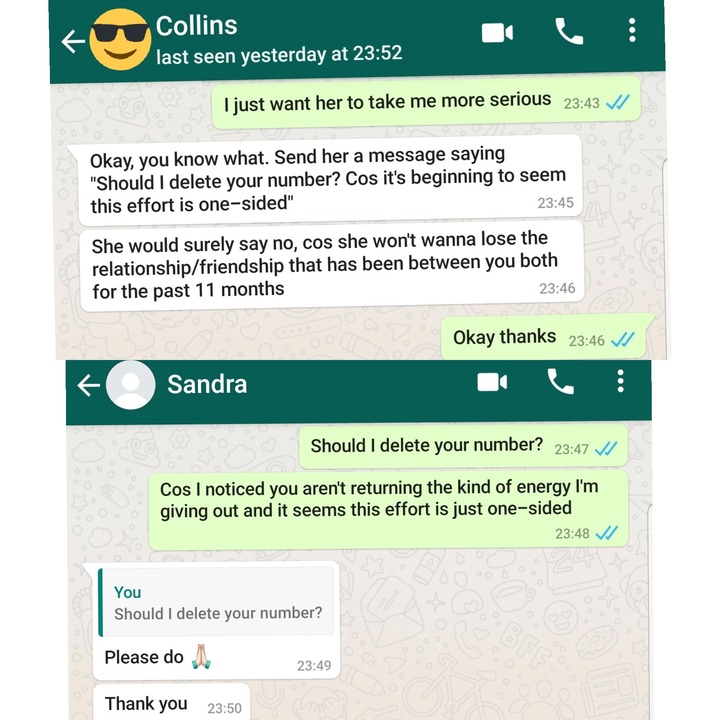 Some guy on Twitter shared how his relationship ended when he asked for advice from a friend because his relationship was going well. The guy explained to his friend how the girlfriend Sandra is now treating him, his friend Collins suggested that he must ask if he should delete her number since the relationship seems to be one sided.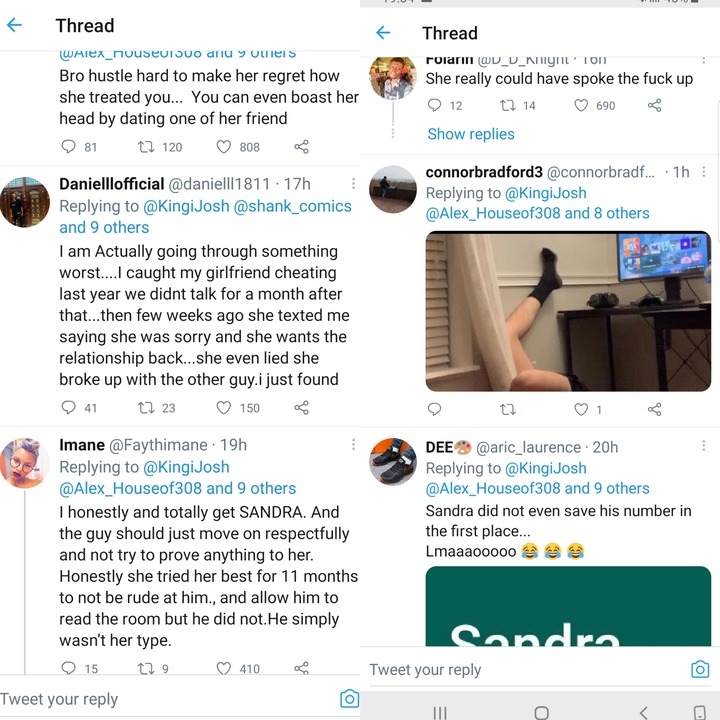 The girlfriend Sandra agreed without hesitation, the guy was left heartbroken and clueless what he should do next. Some tweeps are saying that he must hustle hard and get money then date one of her friends. They even noticed that Sandra didn't even save his number, this shows that he is not the only one and Sandra doesn't love him at all.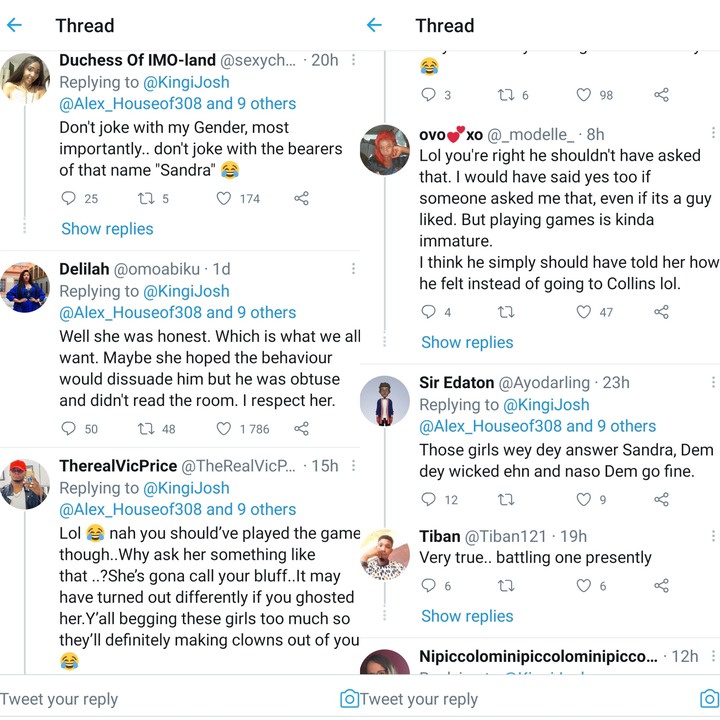 Sometimes we spend time trying to make people love us and we do not realize that there is someone out there waiting to appreciate the little things we have and do. Sometimes you should read the little simple signals and move on rather than being in denial. 

Source: Twitter KingiJosh
Content created and supplied by: Trending_SA (via Opera News )