Being a father and husband is a major responsibility, for it is not only you, the head of your household, who are responsible for ensuring the welfare of your family, but also mothers who are solely responsible for training the children, that the father is responsible for coping with the families in raising a child.
The woman left her baby to look after her husband and left as a business woman and undoubtedly her husband made her the happiest woman in the world, because when she returned, she didn't complain, and when the photos were checked, she figured out that not only the man looked after the baby, but he also ensured that the baby would be content by playing with a baby using toys, he also did.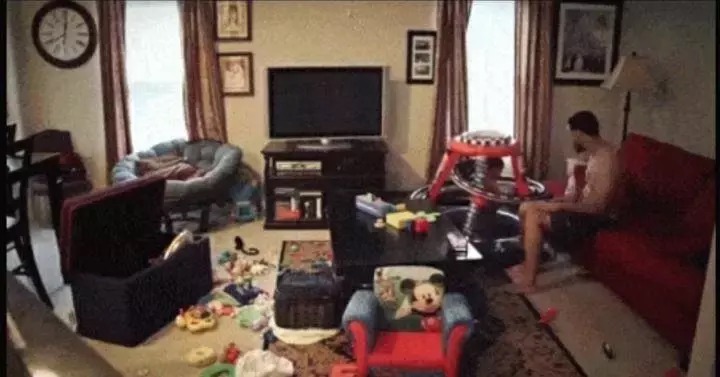 Not every men have that ability to take care of their kids in the absence of their wives or partners, some might even slept off no remembering a child is left in his care.
Content created and supplied by: NewsAfrika (via Opera News )