A man who goes by the name of Adewale left people in stitches after he shared what her girlfriend's mother said to him last night. Getting into a relationship with a girl that sleeps with her mom kinda deprived you of so many delicious things.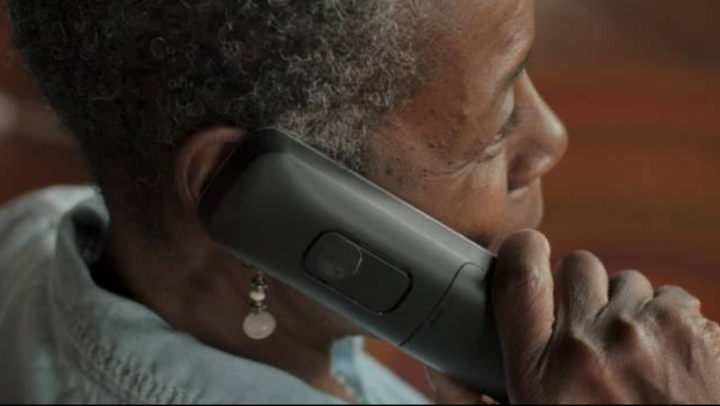 According to Adewale, last night was one of the worst nights he ever had, this comes after he tried to call his girlfriend at night; then boom her boyfriend's mother picked up the phone and said some weird stuff "I called her last night, honey I miss you. The mom picked and said 'honey is sleeping .your are speaking with the bee" Wrote this man who still digesting what his girlfriend's mother said to him.

People dropped their comments, in fact, the comment section was filled with laughing emojis; people were laughing none stop. Check out some of these comments "You funny die!! You are lucky the bee too was also about to sleep; you escaped a sting" said a Twitter user who is absolutely found this so hilarious.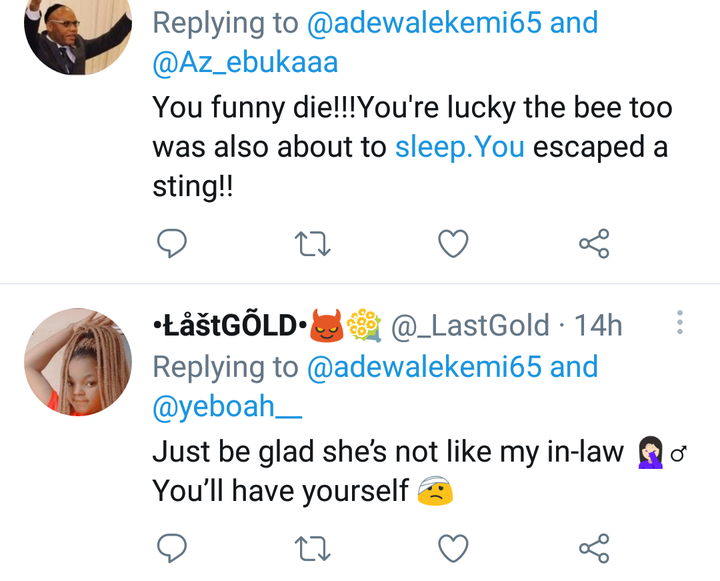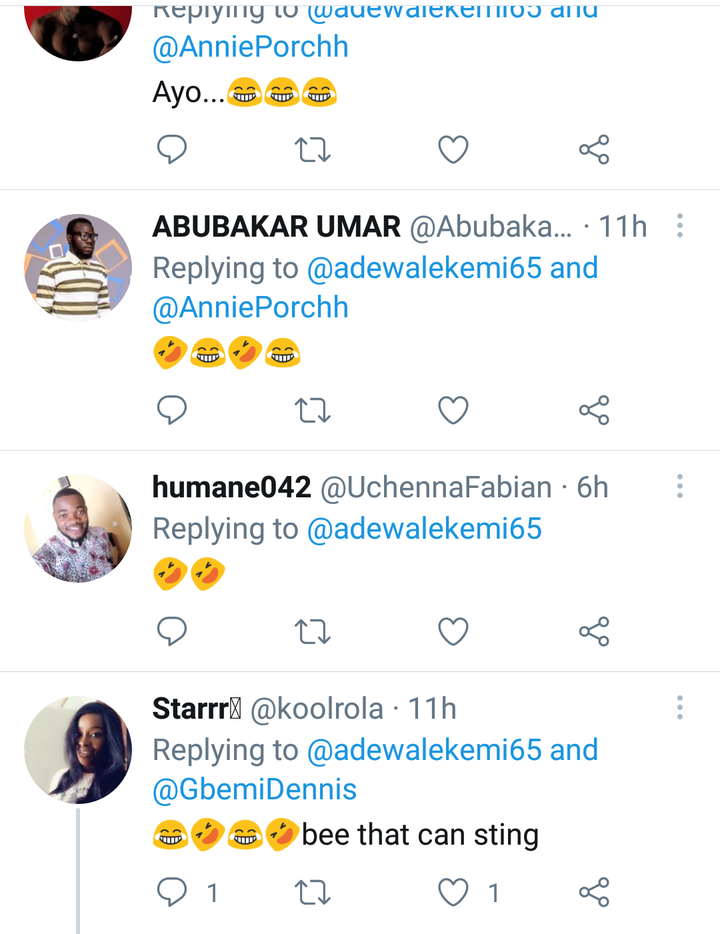 Content created and supplied by: Muzi1997 (via Opera News )