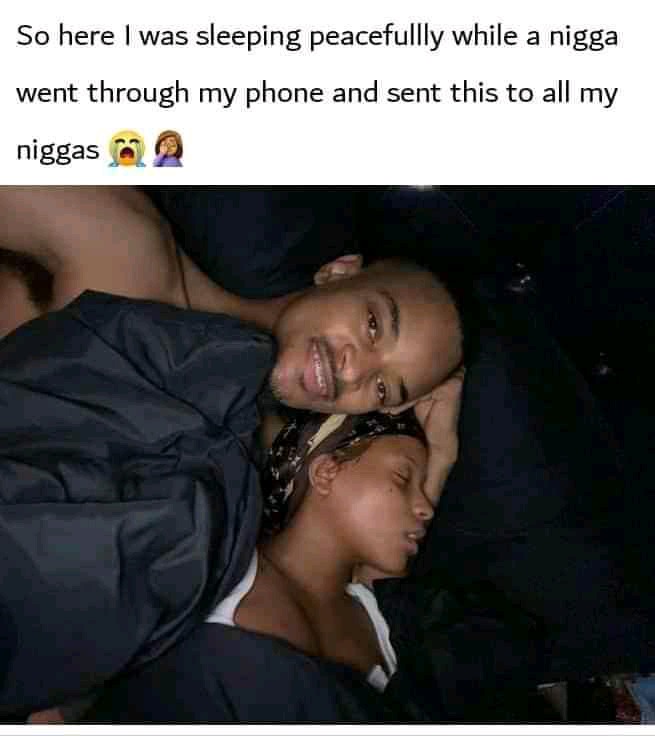 When you love someone and you want to be in their life forever you must make sacrifices and you must also show the world just how much you love them. When you see yourself spending your life with that one person then drastic measures must be taken at all cost.
Take example from this guy. he loved his girl so much and want to be wit only her that he made sure to do just that and he secure the relationship. he took a picture where he is definitely very happy with himself and he sent it to everyone he didn't want to be a part of his relationship.
there is a saying that goes when you love something or someone set them free and if they come back to you then you are meant to be. But why should we do that when we can just make sure that all others know that you love that someone or something.
Content created and supplied by: FaithFezeka (via Opera News )