A Nigerian lady by the name of Cynthia has taken to the internet to educate men and women across the world. Today's lesson : Good Wife Material.
What makes a woman a good wife? What are the signs to look out for in a lady? See how her actions and behaviour are an early indicator of whether she'll be a good wife or not. Ladies, behaviours to adopt if you want to be a good wife. And finally do you agree with this lady?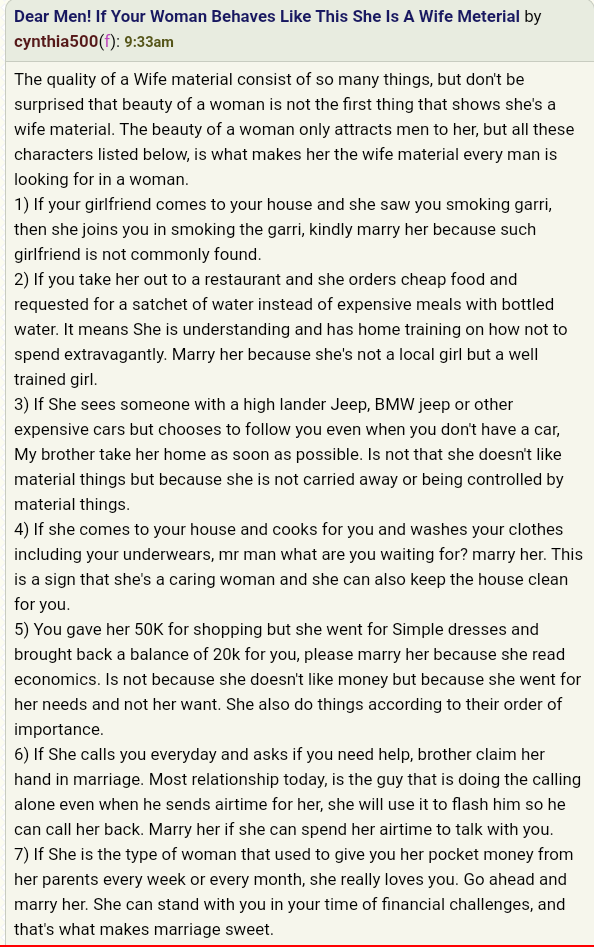 From the list above, I can easily say I get the point. A good wife should be kind, considerate and understanding. She should also treat her husband with love and respect.
I agree with all, expect for point number 1. Isn't it supposed to be the other way around?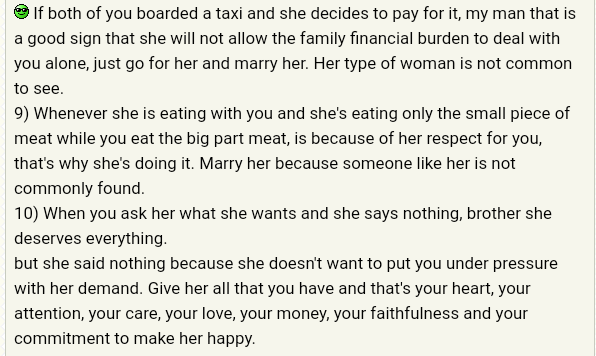 Point number 9 is also very questionable to me.
Overall, there is no set guide to being a good wife. Your husband should love you for all your strengths and weaknesses, no matter what your flaws are.
Respect is a two-way street. We live in very tough times, instead of forcing women to conform to the norms, rather teach them how to be strong and independent. Trust me, a good husband will be grateful for a wife like that.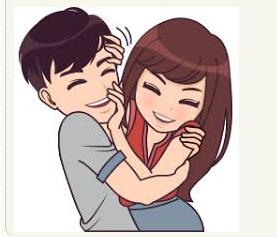 Stay safe and don't forget to click like and follow◉‿◉
Content created and supplied by: Zoey23 (via Opera News )