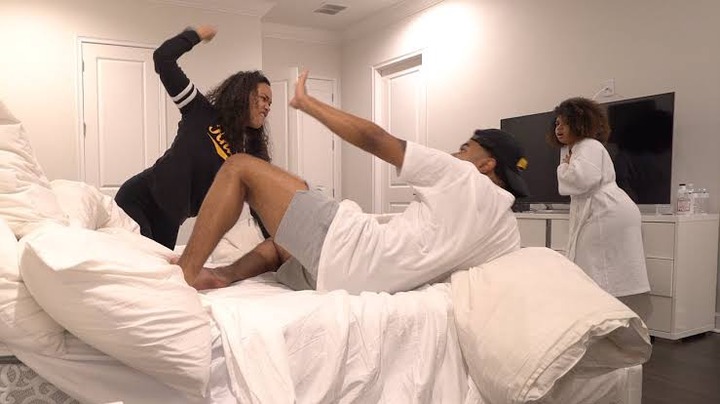 The closest I came to this was finding out my spouse cheated with one of our neighbors in the same wing of our apartment, just 1 floor down. I knew the face and name too. Not only that, I had tried on multiple occasions (unknowingly) to befriend that person during the affair. My reaction was a molotov cocktail of shock and rage. I actually went down and banged on his door the moment I found out. I am glad he did not answer, because I definitely would have assaulted him.
I could not hide my feelings and became immediately confrontational to my (now ex) wife about the affair. Of course this escalated into a fight which eventually reconciled. We fought to fix things, but she was dead-set on continuing her affairs. A lifestyle I just couldn't be a part of.
Now, reflecting on how it played out would I have done things differently? Of course. Here's what I should have done:
Right after finding out:
Called a close friend

Met up for a cold beer
The next day:
Play it cool

Wait till she left for work

Call in sick

Pack all of my things

Couch surf at a friends house

Block spouses number

Begin filing for divorce
After the papers were signed:
"Oh yea, I almost forgot"

Toss my wedding band to her on the way out
I wish I had been cool enough to just take care of business. The best part would have been not even bringing up the affair, and letting that elephant in the room sit right next to her the whole time. Just because things didn't work out doesn't mean you cant make a graceful exit.
Content created and supplied by: Lukewarm (via Opera News )