Weddings are the most beautiful thing a couple can ever have as they are one of the few things that resemble their love and just to celebrate that they now uniting to be one.
A lot of people have their different preferences and also different things as to what they both like and love doing.A lot of people always have plan their wedding according to how they always wanted to do it and how they had always planned from long time ago.
The planning part of it is always the ladies as ladies are the ones that are the ones that had always planned their wedding for the longest time so when the wedding comes,it becomes easy for them to pick out everything they want as it was planned from a while ago.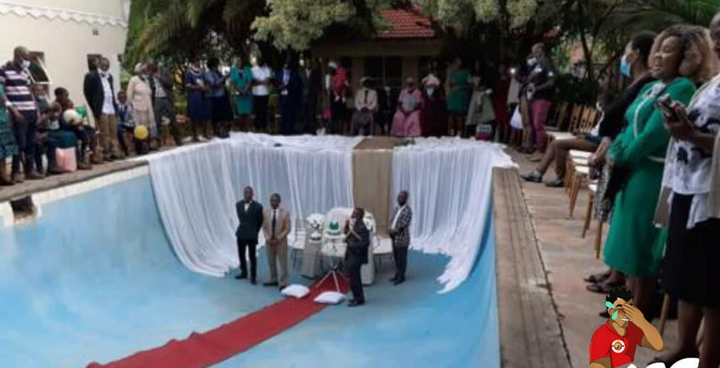 A picture has been roaming around the internet as a couple planned and did their wedding inside an empty pool and people did attend to it.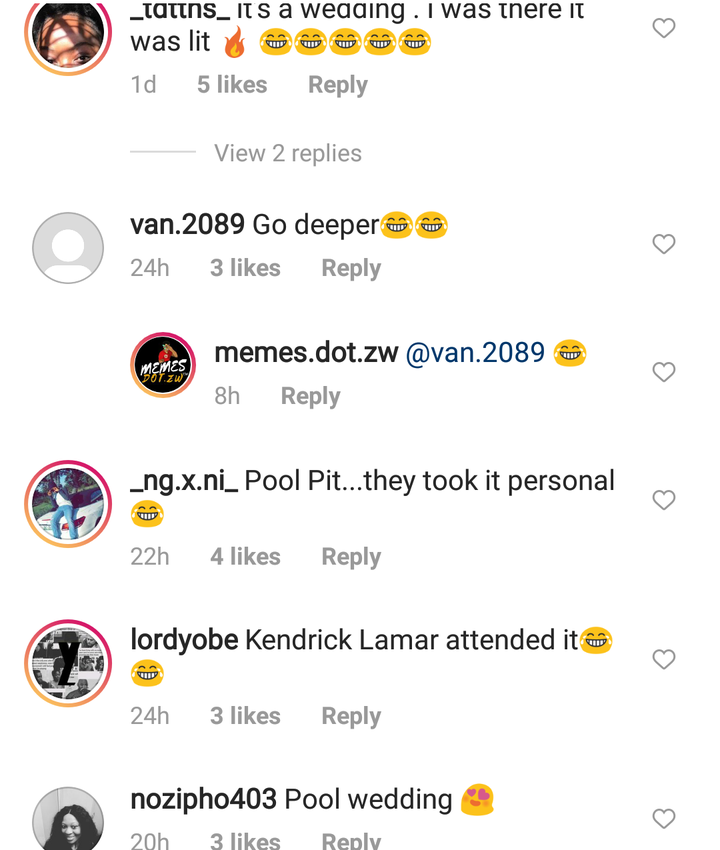 Content created and supplied by: Faith22 (via Opera News )