Ever since my best freind and i started our friendship back in primary school in grade 5 or 6 she has never done anything that made me question our friendship and i too has been the best friend one can ever ask for to her too.With things being this way our bond grew from freinds to sisters.
So with both of us seeing each others as sisters we always used to open up to each other about everything in life without any fear of being exposed or backstabed.
Like many other sisters we spoke a lot about our husband's and how happy they make us.most of the time i was the one who was always bragging about mine while all she say was she wish her's was around and as good as mine.
So last week i took my man's phone without his permission because i wanted to send my freind a quick whatsapp text since my internet connection was giving me some problems and to my surprise my freinds number was there in my husband's whatsapp.
When i clicked to see thier chats this is what i saw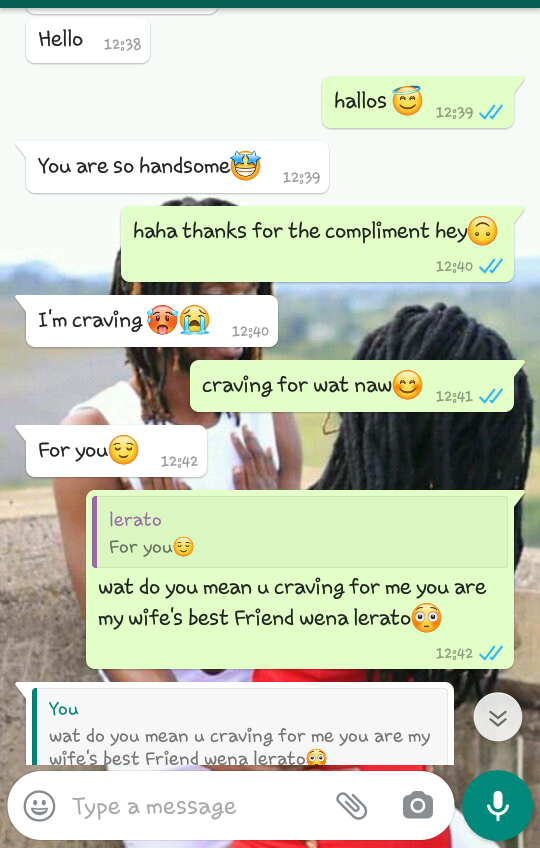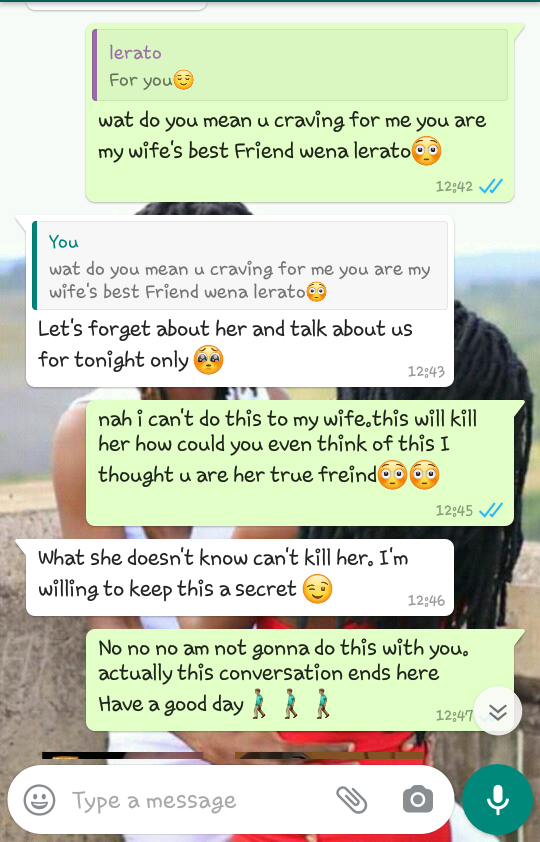 At first i thought my eyes were deceiving me i had to re-check and even after doing so i still found out that is my friend who has been saying all this to my husband.i am still shocked and don't know weather i should confront her about this or not because am afraid i might loose her if the confrontation gets out of hand but at the same time i feel that something needs to be done in this whole situation.
What is it that you think might be the right thing to do in this situation
Leave some comments below
Content created and supplied by: Rebelwailerwrites (via Opera News )