Love. A word that never seems to be in my favor. A four letter word that I never felt. Until now…. 
They always said to me that when it comes around it will knock you down. I laughed, turned around and walked away. There was this man, he literally just popped out of nowhere and knocked me off my feet. In a few short days I had fallen , fallen hopelessly in love with a stranger. A tall dark stranger , one that made me feel like a queen. A feeling I had never felt before. Was this the love everyone was talking about? The feeling that when you close your eyes , the little spare moments , the thoughts that never leave your mind. This man was constantly on my mind. I finally fell in love. You would think I'm crazy , crazy I was. Things didn't make sense, two and two no longer made sense and then …. 
Then it all fell apart, you would ask me. The love story? It's ending before you even start. I know right? What made it all go wrong. Well , you see there is this thing called karma. Karma is a bitch . 
The Miss Player player lost her heart and felt scared of losing this man. From running through boys to having no trust in a man because of my own insecurities. I lost my shit when I was supposed to believe . Trust the man that only showed me the good . The one man that showed me that love really exists. The one man that made me feel that THE HOE life is not for me. So the answer is… I pushed him away. The crazy in me came out. I obsessed about a story , a reason I should have believed my man but instead I felt entitled. 
And now? Look at me now.. sitting in front of a laptop with tears in my eyes . Knowing it's over for good and there is nothing I can do to fix it. If only I had known the truth, the truth in this man. Knowing he would do anything for me. But instead my short little love story will never get any longer . But it's okay. It's time to move on. Accept the truth. All I wish is the next woman that gets this man. That she treats him like the king he is and not do what I did. He deserves the best and I will forever love the one that got away .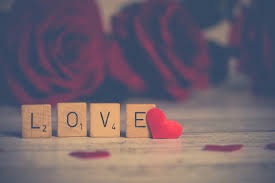 Content created and supplied by: miss_cathylee (via Opera News )