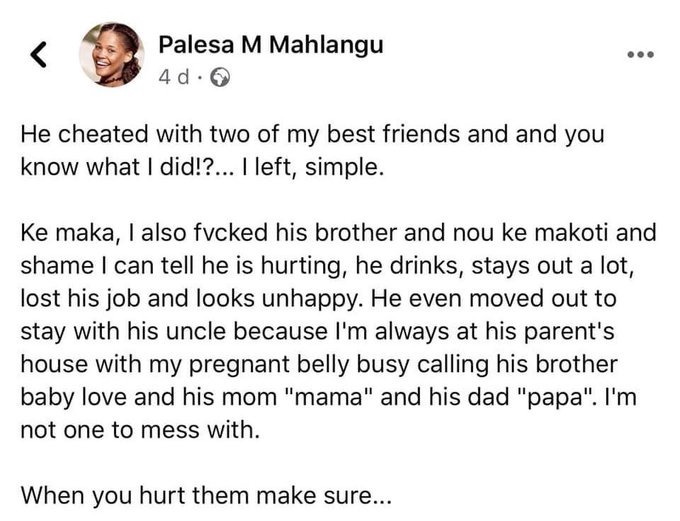 We all know that being unfaithful always has side effects. The man was always cheating with different ladies. He thought that he is the of the game. He thought that he can handle it. But he did not know that women can do better than men. Mostly of the time men think that woman are all forgiving. There is a time where you get tired.
You can imagine someone cheating on you with your friends. This is heartbreaking. Imagine calling someone your friend but she is betraying you. The lady decided to leave the guy and date his brother and he is married to his brother. Can you see how painful it is?.He is now seeing her everyday at his home.
She is calling his mother ,mom and his father dad. He is always drinking because it is too much pain to handle. The guy could have forgotten that he is the one who started it. From this experience he will never cheat on a lady because he knows that they dangerous.
Not everyone is person is violent. Some they will show you that you are the one who is a fool. Sometimes when you become violent ,they take advantage of you. Sometimes to deal with a man ,you should just keep quiet and do your things. Pretend as if nothing happens ,he will feel quilty about everything.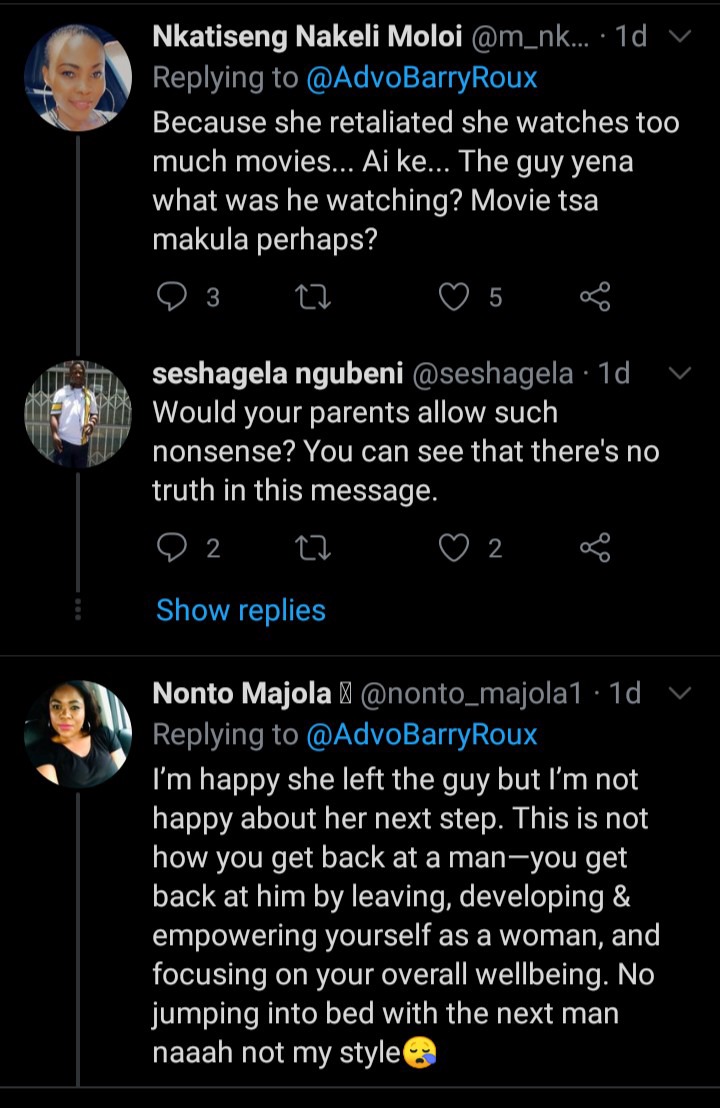 Source: Twitter
Content created and supplied by: Gra0707 (via Opera News )