Source: https://twitter.com/samke_nnd/status/1361525813896749063?s=21
Most of the time guy's believes whatever they want to believe. They are not being taught about the sexual orientations from the set go and this creates confusions with their girlfriends . They have a very weird mentality stored in their brains about sexual life.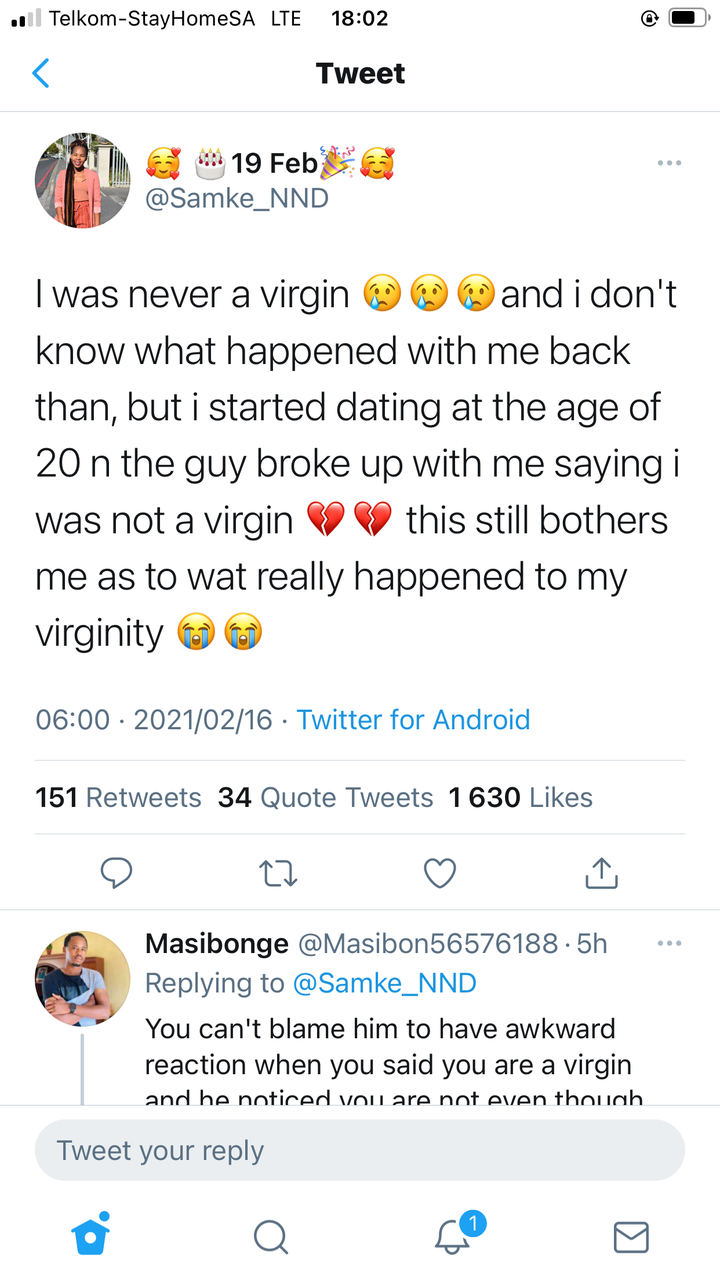 A lady right here broke into tears after she was dumped by her boyfriend who claimed she was not a virgin. She said up until today she is not sure what really happened to her virginity or how it got taken away. I believe she was raped and didn't know much at that time or she doesn't remember anything at all.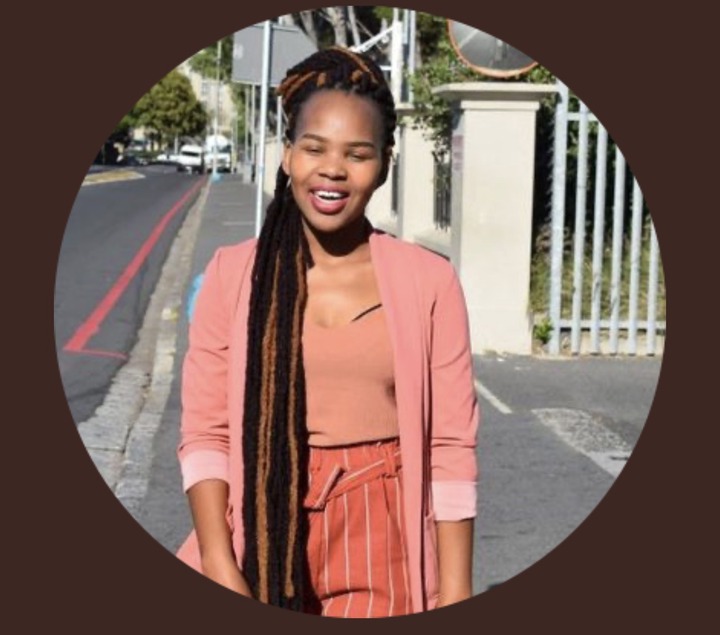 According to her, she started dating when she was 20 years old . This is a very matured stage for a lady to start dating and I believe at this stage most ladies already knows what they are doing . Other people were saying that I'm most cases , guys would prefer to see blood which would show that you were indeed a virgin and never had slept with anyone , but what they don't know agin is that someone can break your virginity and you wouldn't bleed at all.
I guess it depends on the kind of a person you are , not all ladies will bleed during the the course of them loosing their virginity. And agin , a lot could have happened which no one knows. Please do let us know what you know about this, is it a must for a lady to bleed at this stage and why?
Content created and supplied by: Sherly166 (via Opera News )