Women need to be very careful when hiring housemaids .You are inviting a person into your house , to stay with you and your family and children. First of all you must be really sure of the character of that person because they may come and start eating whats yours .Thats why many women now prefer hiring house helpers that are over 40 years .Its because of these reasons .
A Woman was left in disbelief after she saw whatsapp chat of her husband and the 25 year old helper on her husbands phone .She was suspecting the two had something going on but was not sure .See the chats below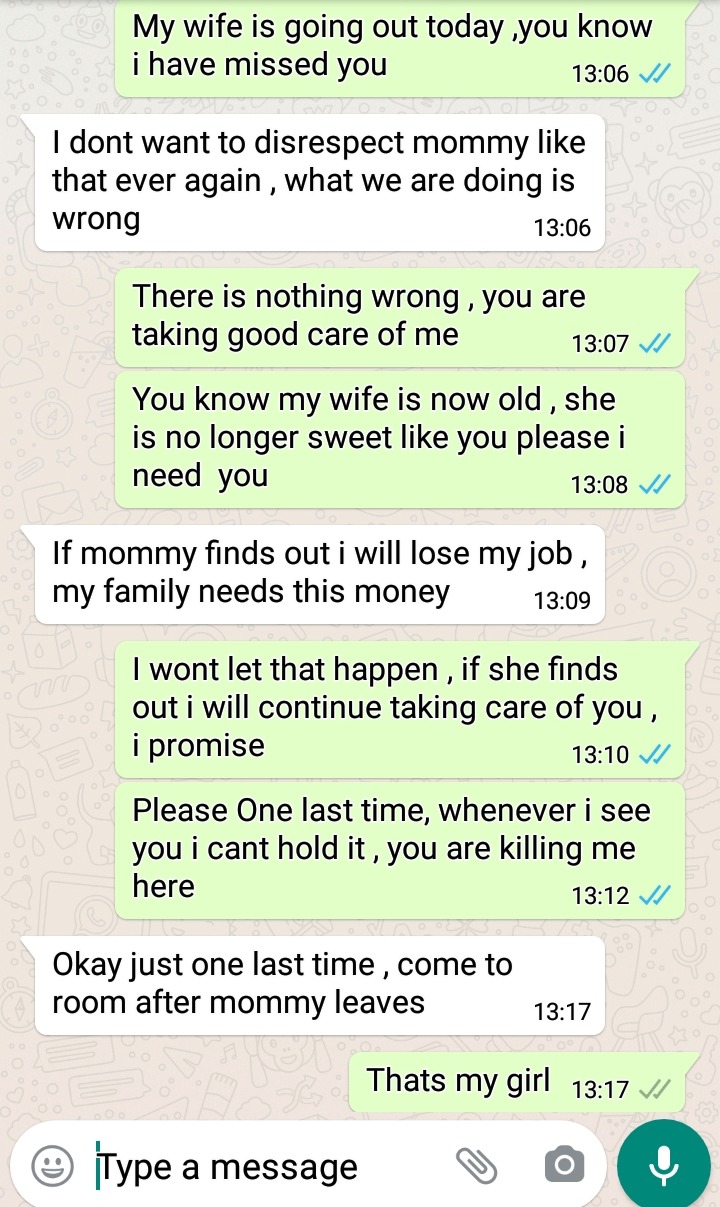 What is this woman suppose to do should he fire the house help and keep.her husband or divorce the husband too .See the way he was talking about her .
Please advice on what to do., leave your comments below .
Thank you for reading today's article make sure to like comment and follow for more articles from me. Remember to share this article to all your friends and family and comment down below.
Content created and supplied by: Mzansi_Entertainment_News (via Opera News )