Love is something precious and it needs to move on from just dating to becoming a patner and get married with that person whom you just started with just a date.
But according to this post on Facebook this guy tried to show his girlfriend how much he loves her, and willing to take the next step with her, but this lady had something else in her mind.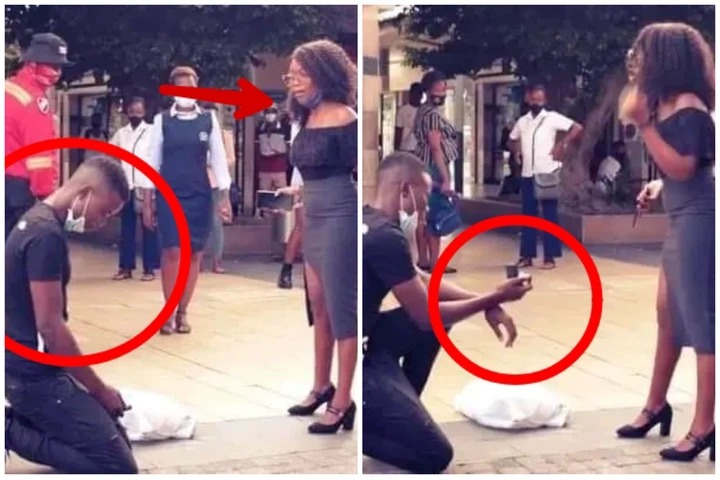 This lady instead of saying"yes" she said somethings that left the guy in tears and on his knees after he popped the question.
It seem this happened in Limpopo as this lady's language is Sepedi on the Facebook post she can be heard saying she's can't marry the guy because he's unemployed, and people were left shocked after what this lady said about her boyfriend.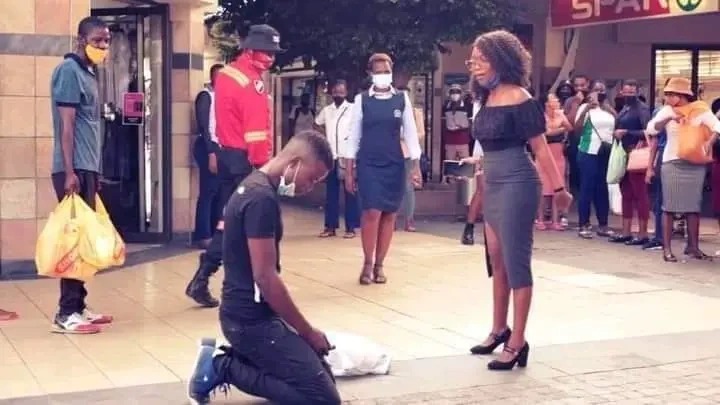 You can see the guy's face down and sad and crying and people tried to intevine but this lady can be seen backing down and shouting, this is so sad of this guy to be told that you are inlove instead this happens.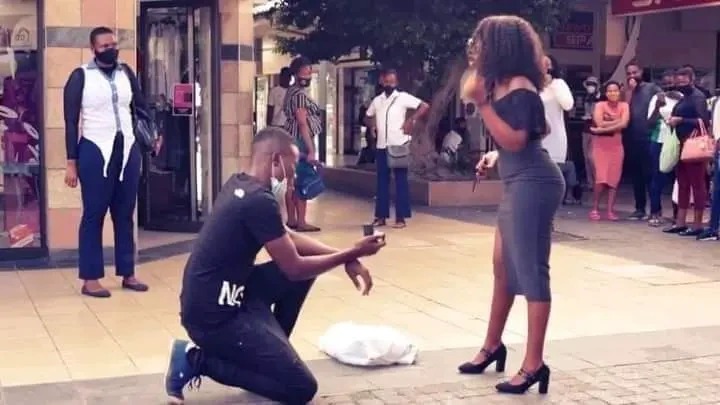 Content created and supplied by: Ditaba-Tsa-Africa-Borwa (via Opera News )