I told him I was a divorcee with a daughter, but he said he would marry me. We met on Facebook.
The closing of a door is not a direct meaning that others are not going to open, and the fact that things don't seem to work out now doesn't mean things are never going to work out. Many people had terrible marriage experiences and most of the time either partner had the idea of calling it quit; for some, they have endured and abusive marriage for years and could not bear it anymore, while for others, they just feel that they can no longer be together. 
A lady on Facebook took the challenge to reveal how, despite being a divorcee with a daughter, she met her husband.
According to the lady called Sophia Eleoba, her current husband said they weren't Facebook buddies, and he saw her profile while looking for someone on Facebook and decided to fire his shots.
This lady told the guy that he was married once, and that she even had a baby for her ex-husband, but she never gave up, insisting that he still marry her, no matter what happened before they got to know each other. 
In March 2013, she announced that they were married and they were blessed with two beautiful children.
For these beautiful couple, it has been eight solid years and the truth is that their love will grow from Grace to Grace.
It's kind of unusual to see men marrying a lady who's a child divorcee, but this guy proved a lot of people wrong because he showed that there's no bound to love. 
She hoped that they will see it this year for those searching for a soulmate because she is a living testimony of a lady who found love again.
This is indeed a beautiful tale of love, and my heartfelt prayer for them is that their love in the name of Jesus will continue to blaze now and forever.
What is your view on this?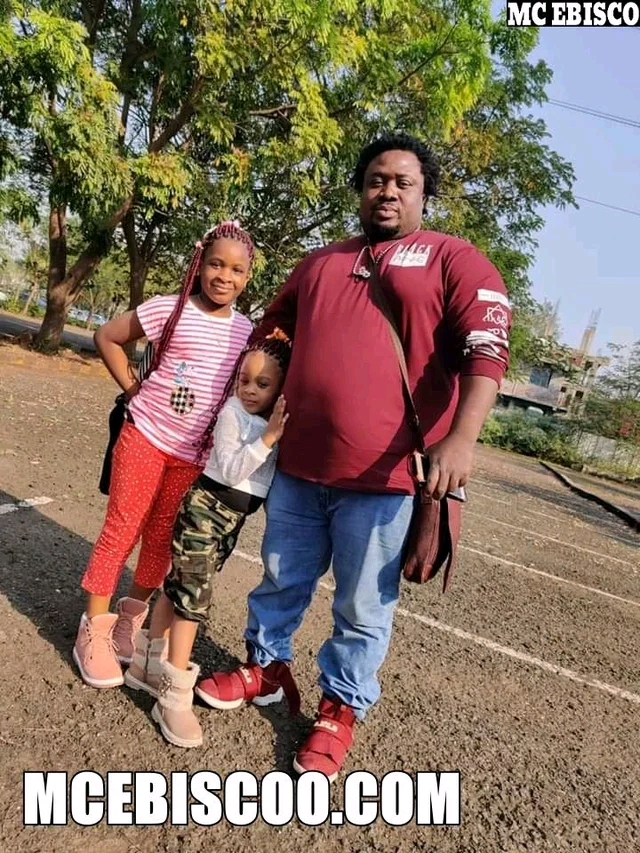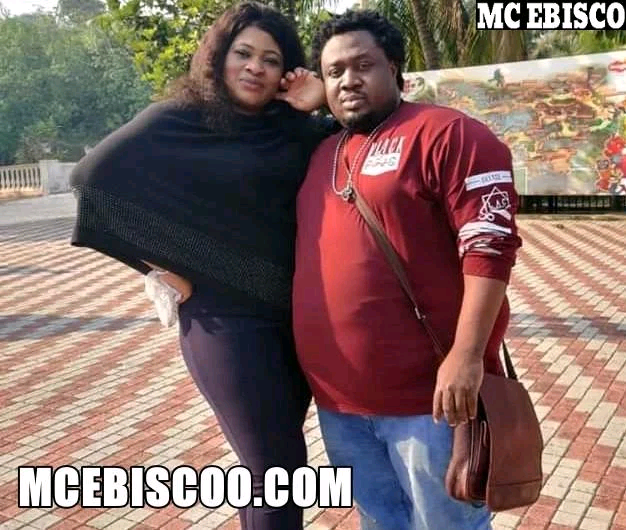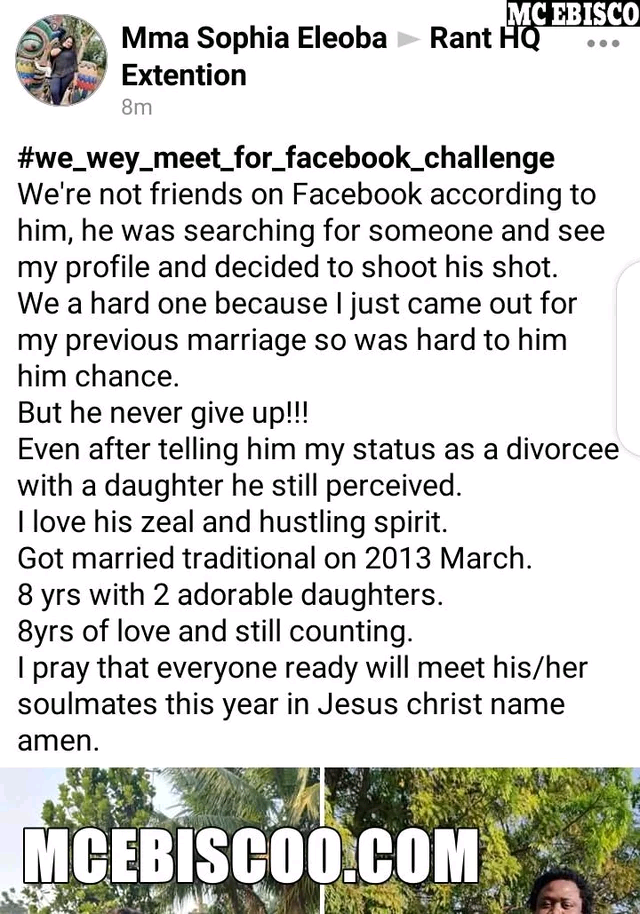 Please share your opinion on the comment section thanks.
Everytime you share a post you help build a home for a disabled veteran.
SHARE THIS POST.
Content created and supplied by: Semiemmy2 (via Opera News )