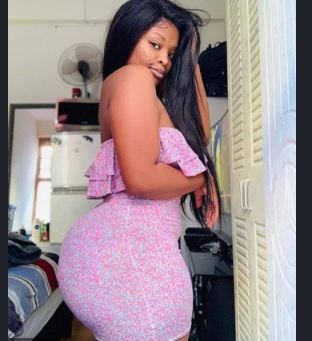 "I think I love my stepfather and I'm scared that my mother will kick me out of the house." Said Nomvula Motshweneng who thinks that she is in love with her stepfather.
She said she and her stepfather talk about everything and he is
always there for her while her mother treats her differently. Her stepfather
was there when she won singing awards at school and he was the one consoling
her when she failed Grade11. Then when she finished matric her mother wanted
her to sell fruits at the mall, but her stepfather convinced her to go to
school and he paid for her studies. He was always there for her and she started
thinking a lot about him and fell in love with him.
"I spoke to him about anything so when the feelings developed,
I told him how I feel about him, and he just smiled and explained that I'm too
young and it would be bad for us to date because he is in a relationship with
my mother. After telling him the feelings grew and then when my mother was not around,
I just went to him and hugged him, then I kissed him. Now things have become
very awkward because I do kiss him, but I never give him any chance to speak
because if I do I know he's going to tell me about my mother and that I'm young
and that hurts me when he says it. I Know he thinks it's wrong, but he likes it,
and my only concern is that if I take the next step then things will be more awkward,
and my mother will find out and kick me out" She said.
The Picture is only for illustrative purposes and it does not represent the actual person.
Content created and supplied by: MakhayaNews (via Opera News )