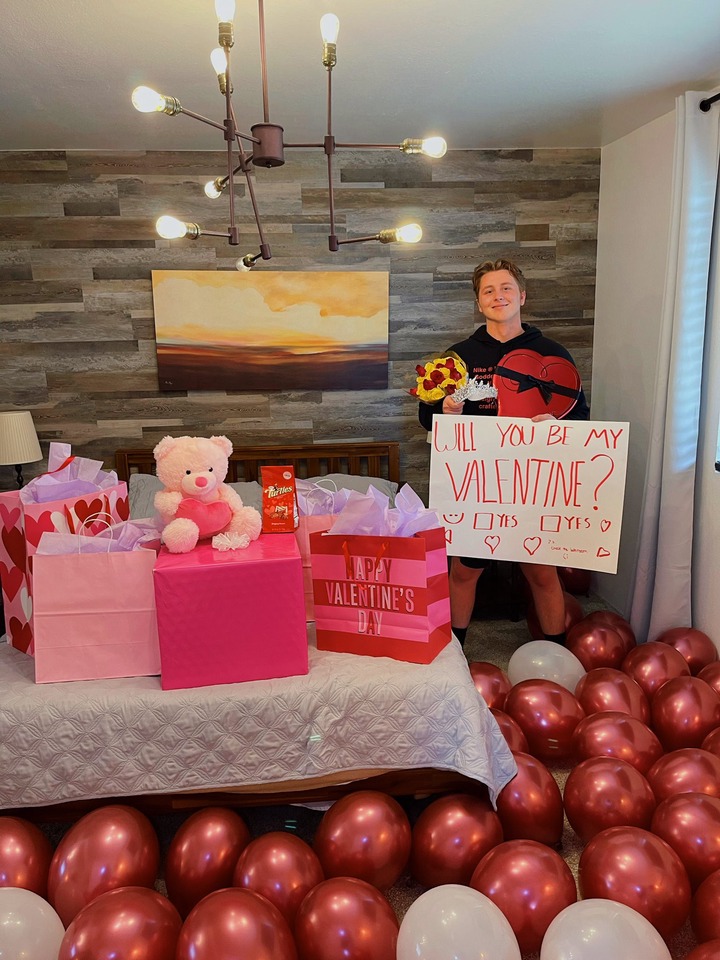 (Source: Twitter.com - @wavyemma)
Valentine's Day has been filled with unconditional love all around. It's amazing to be in a relationship whereby your partner knows your worth. However, you're advised to stay single until you find someone who knows your worth. There's no need to rush to be in a relationship when you're not ready and you haven't found the right one.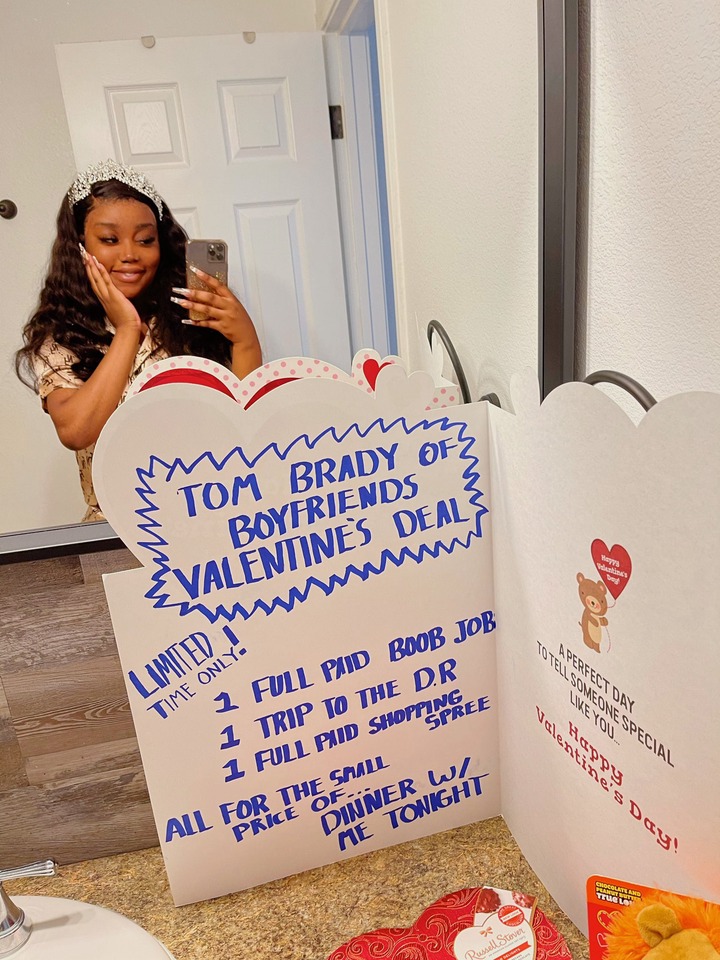 A Twitter user @wavyemma has shut down the app after sharing her Valentine's Day decoration which was done by her bae. It was a whole lot of red, pink and white. What a way to show unconditional love to a partner which has been with you through it all. If you thought love doesn't exist, take a look at Emma and her man, maybe you will change your mind. It's ideal for you to go all out when you're in love, after all, you got nothing to lose but everything to gain.
"Every day is Valentine's Day with you. I love being with someone who knows my worth," wrote Wavy Emma on her Twitter account, followed with a red heart emoji.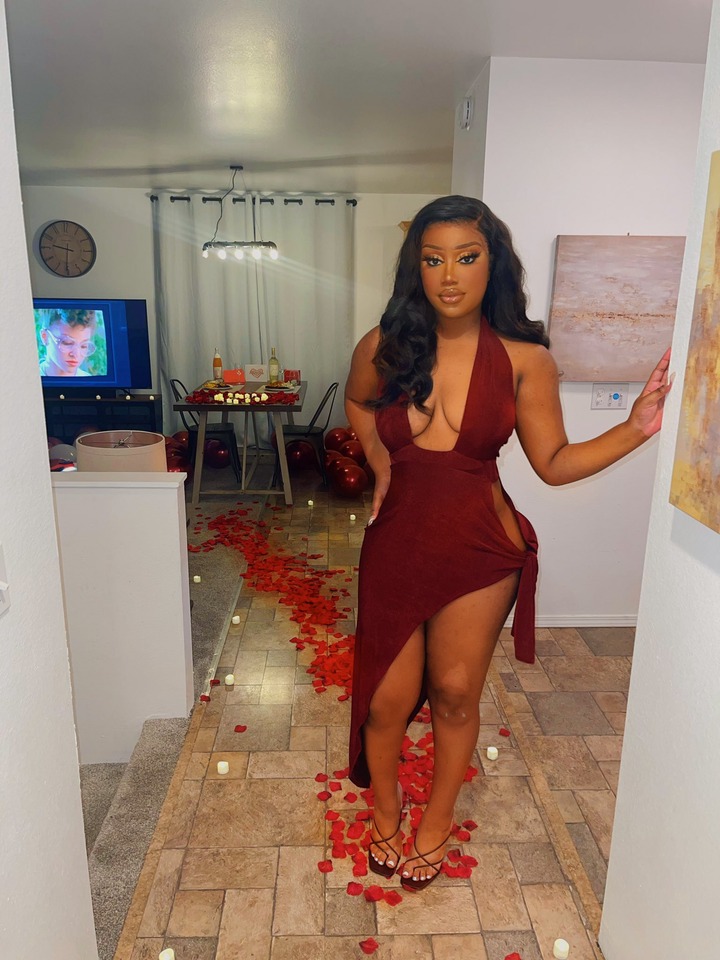 The post gained over 4 400 retweets, 1 900 quote tweets, 400 comments and 29 000 likes. Funny enough, as much as women were happy for @wavyemma, but they envied her Valentine's Day. Not only that but her whole relationship as well as her lifestyle. I guess it's normal to want good things to happen in your life as well. Most women were praying to get a man like @wavyemma's bae which will make sure that they're well-taken care of every day. At the moment we can only be happy for @wavyemma and her man, let's celebrate true love. We wishing them more many years to come together, may the love conquer everything they come across in life. Love is beautiful and let's appreciate.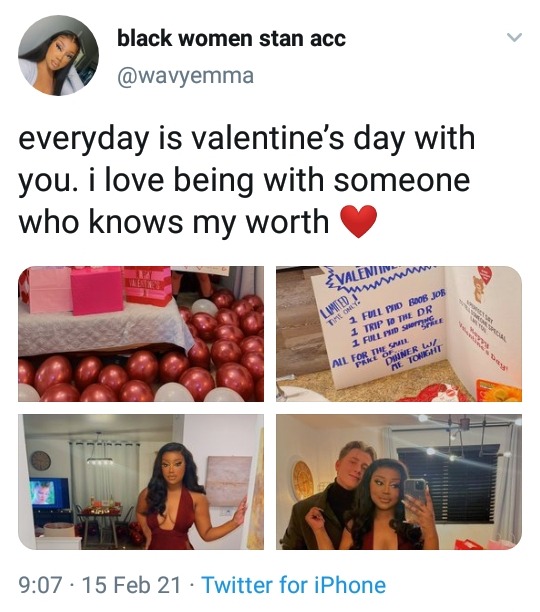 @jua_amani said, "Father can you hear me cause frankly, I'm getting tired of singing this song."
@luciaralepobe said, "All of Twitter has been waiting for this. We have been knowing he was not gonna disappoint."
@cyx_gold said, "Lord please answer my prayers."
@deemckanto said, "We love to see it."
@CocoaXchella said, "I love seeing black women being spoiled."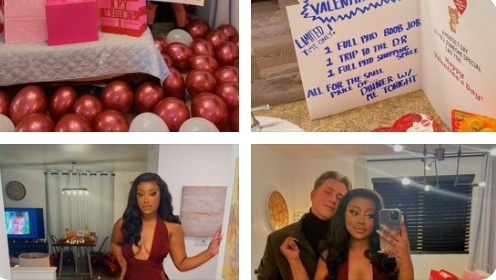 @congolesejawn said, "Lord, thank you for blessing others with the gift of love. I will be waiting for mine too."
@Hsmthethwa said, "This man goes all out for you every single day and it's beautiful."
Source link:
https://twitter.com/wavyemma/status/1361210517629493249?s=19
What's your opinion on this? Let's talk about it.  
(The pictures are used for illustrative purposes only.) 
Date: 15/02/2021
Thank you so much for taking the time to read our articles. 
Please don't forget to like, share, comment and follow us for more groundbreaking articles.
Content created and supplied by: ScarcityNews (via Opera News )