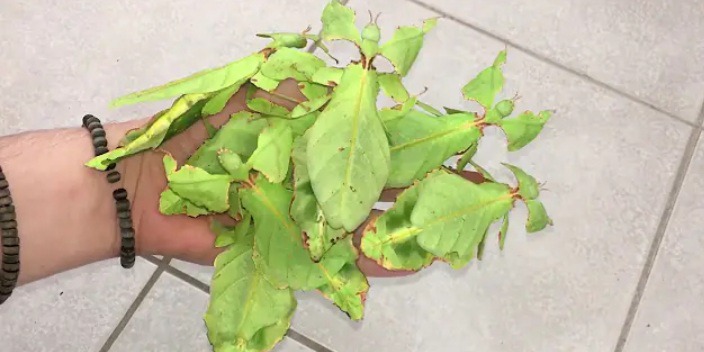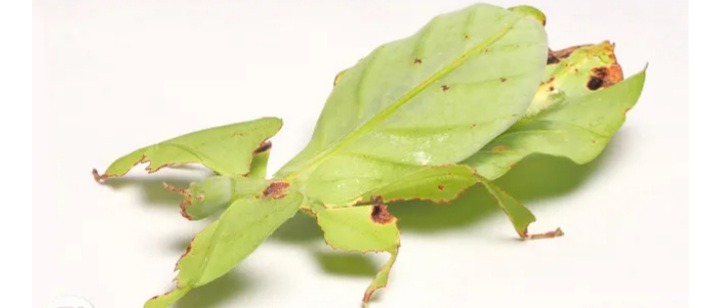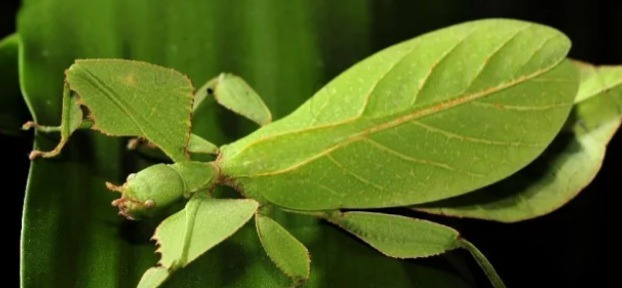 Phyllium giganteum, commonly known as the Giant Malaysian Leaf insect, is a species of leaf-insect described from Malaysia by Hausleithner in 1984 and placed in the genus Phyllium and family Phylliidae. Phyllium giganteum are the largest species belonging to the genus Phyllium reaching 105mm in size.
The Giant Malaysian leaf insect is not harmful to humans at all ,they only feed on leaves and fruit. Most of the time people choose to keep them as pets. If you choose to keep they should not be closed up in a cage.Giant Leaf Insects eat leaves of bramble, oak and rose species. Do not feed the fresh new leaves, especially not of bramble. The older, darker colored leaves are much better. Young nymphs cannot eat from undamaged leaves, so you should cut of the edges of the leaves before you feed it to them.
Here are a few more details about these moving leaves.
Higher classification: Phyllium
Scientific name: Phyllium giganteum
Rank: Species
Phylum: Arthropoda
Order: Phasmatodea
Family: Phyllidae
Source https://www.keepinginsects.com/stick-insect/species/giant-leaf-insect-psg-72/
Content created and supplied by: Health2.0 (via Opera News )