A geologist is a scientist who studies the solid, liquid and gaseous matter that constitutes the earth and other terrestrial planets as well as the processes that shape them. Geologist usually study geology, although backgrounds in physics, chemistry, biology and other sciences are also useful.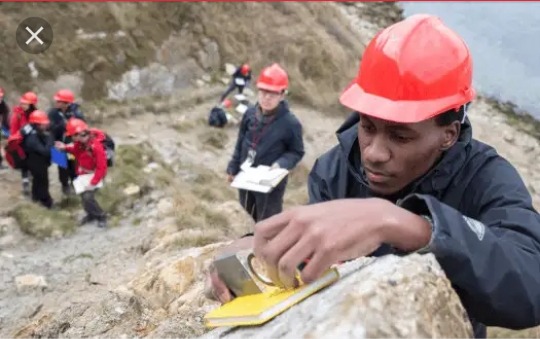 They study the materials of the Earth and the wild processes upon it. Their wider understanding of the earth and its processes is also important not just for the rocks. Geologists may be experts on mudslides and other ground based natural disasters and what cause them, earthquakes and volcanoes for example.
Students interested in geology can prepare by taking basic courses in math, science and geography. Geology is not any more difficult or easy to learn than any other academic subject. It is however a science and requires time and dedication if you want to achieve success in the subject.
Math in geology is more optional than math in other science or engineering majors for example many good undergraduate curriculam do not require calculus and may only require minimal statistics.
Content created and supplied by: Kgokane (via Opera News )