How many people were looked down on and undermined before, who are now role models and inspiring others?
There's a saying that goes, "do not judge a book by it's cover." As humans, yes, we do have our flaws, as they say, we are not perfect. But we sometimes tend to be so quick to judge situations we've never even been into.
We see a person down and out today and we already make "conclusions" on his life journey, that he will not amount to anything, he will not succeed and so forth.
Firstly, only God knows about our future. He has the final say. The Bible says, God, through His Word, made creation. Because God created all things, He knows what will happen in years to come, as much as He knew what had happened in the past.
I'm here to remind you of what God said about you. He spoke over your life and so shall it be. The bible says in the book of Jeremiah 29:11- "Only I have good plans for you, plans to prosper you and not harm you, plans to give you hope and a future."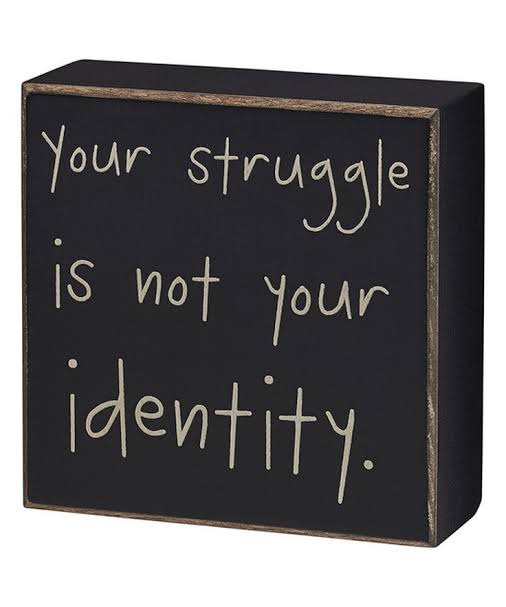 As much as people may plot against you, make traps and snares, wishing you all bad things, at the end of the day, the plan of God will take place.
How many times do you think God has saved you from things that were meant to hurt or kill you, but here you, alive and well.
How many accidents have you survived? Sickness you've healed from? Depression you've gone and passed through? Battles you've conquered? Pain and hurt you've endured?
It was not by your own strength and might. It was God all the way. Sometimes we think we have all things figured out, until we get "forced" to pray, until we feel the pressure to kneel down and pray.
We can never survive on our own strength in this world. We are very much limited, that's why we need God, one with unlimited power, strength, love, faithfulness and all good things.
Your struggle is not your identity. You are not what you go through. Some things God allows them to happen to you and in your life because He saw that you were the best candidate to carry out the purpose, the plan and the Will.
We do have "hidden" talents/goals/abilities in us. How were you going to your your abilities and capabilities if you were not to go through anything that would reveal that?
How were you going to know how strong you are, if you were not to endure any pain or suffering? How will you have a testimony, if you were not to be tested?
God allows you to go through difficult situations, to reveal to you what you are capable of. You need to know what God has instilled in you. You need to know that you are powerful. You need to know that, yes, you can. You need to know that, you are not your struggle.
People can think whatever. It's okay. But do not agree with them, by living like you are struggling. I know how hard it is out there, but whenever you hit the road, walk positively. With your head held high, walk like a soldier coming out alive from war. Chin up.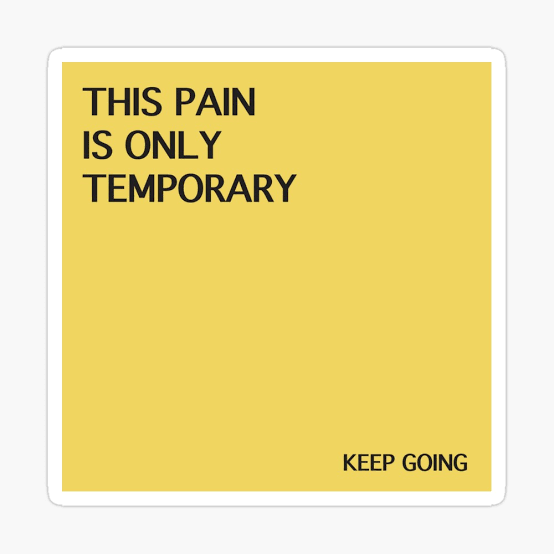 Struggles are there. The bible even says so itself, that, "the sufferings of this present time are not worth comparing to the joy that will be revealed to us."
Your struggle is temporary. Your pain is not going to last forever. The bible says, "weeping may last through the night, but joy comes in the morning. "
The bible again says, there is a time and season for everything." We all have our times and seasons. We all go through some things, can be joyous situations of painful ones.
All we have to do, is to learn to embrace every season. It can be that, you are right now facing a painful situation, but that does not mean that's how your whole life journey will end like, NO!
For every situation, God is teaching us something. There is nothing that happens in your life, that happens for no reason. Even before you go through something,God already knew that you will go through that particular thing.
It's only a matter of embracing, accepting and believing that it is only there for a certain period of time, it will pass. But I would like you to seek and ask this one thing from God. PEACE. The bible says, God's peace surpasses human understanding.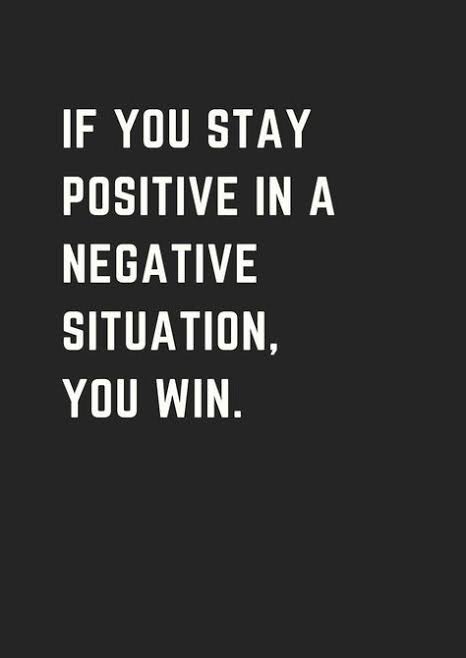 It's all in your mind. A positive mindset leads you to a positive life. Never look down on yourself. Timothy says, do no let anyone look down on you because you are young, rather, be an example of good character, in love, speech, faith and conduct.
Do not allow anyone to tell you how unworthy you are because hey! You are so worthy. Don't allow anyone to look down on you. No matter what you're going through, no matter what they think they know about you.
Tell yourself that, you are God's chosen son/daughter. Tell yourself how beautiful and handsome you are. Speak life upon your life. There is so much power in our tongues. Speak positivity in your life and it shall be so.
The bible says, fear not the one who can only kill the body, but the one who can kill both body and soul. You have no man to fear but God.
What God says about you is what you should pay attention to. The pain you are going through, that is not you. It is just a situation occuring in your life, of which shall pass.
God loves you so much, I hope you know that, if not, that's a reminder, GOD LOVES YOU SO MUCH.
I pray that God comes through for you.
I pray that God responds to every prayer you've ever made in your life.
I pray that God opens that door of opportunities in your life.
I pray that God grants you the wisdom, knowledge and understanding for your academics.
I pray that God heals you, and anyone else in your life.
I pray love, peace and joy may reign in your households.
I pray that God bless you, and in abundance.
I ask all this in the Mighty name of Jesus Christ, AMEN.
GOD BLESS YOU 😊.
Please do LIKE...COMMENT.. SHARE🙏
Please don't forget to FOLLOW MphoMM for more WORDS OF ENCOURAGEMENT #WOE🙏❤
THANK YOU.
Content created and supplied by: MphoMM (via Opera News )
Opera News is a free to use platform and the views and opinions expressed herein are solely those of the author and do not represent, reflect or express the views of Opera News. Any/all written content and images displayed are provided by the blogger/author, appear herein as submitted by the blogger/author and are unedited by Opera News. Opera News does not consent to nor does it condone the posting of any content that violates the rights (including the copyrights) of any third party, nor content that may malign, inter alia, any religion, ethnic group, organization, gender, company, or individual. Opera News furthermore does not condone the use of our platform for the purposes encouraging/endorsing hate speech, violation of human rights and/or utterances of a defamatory nature. If the content contained herein violates any of your rights, including those of copyright, and/or violates any the above mentioned factors, you are requested to immediately notify us using via the following email address operanews-external(at)opera.com and/or report the article using the available reporting functionality built into our Platform See More